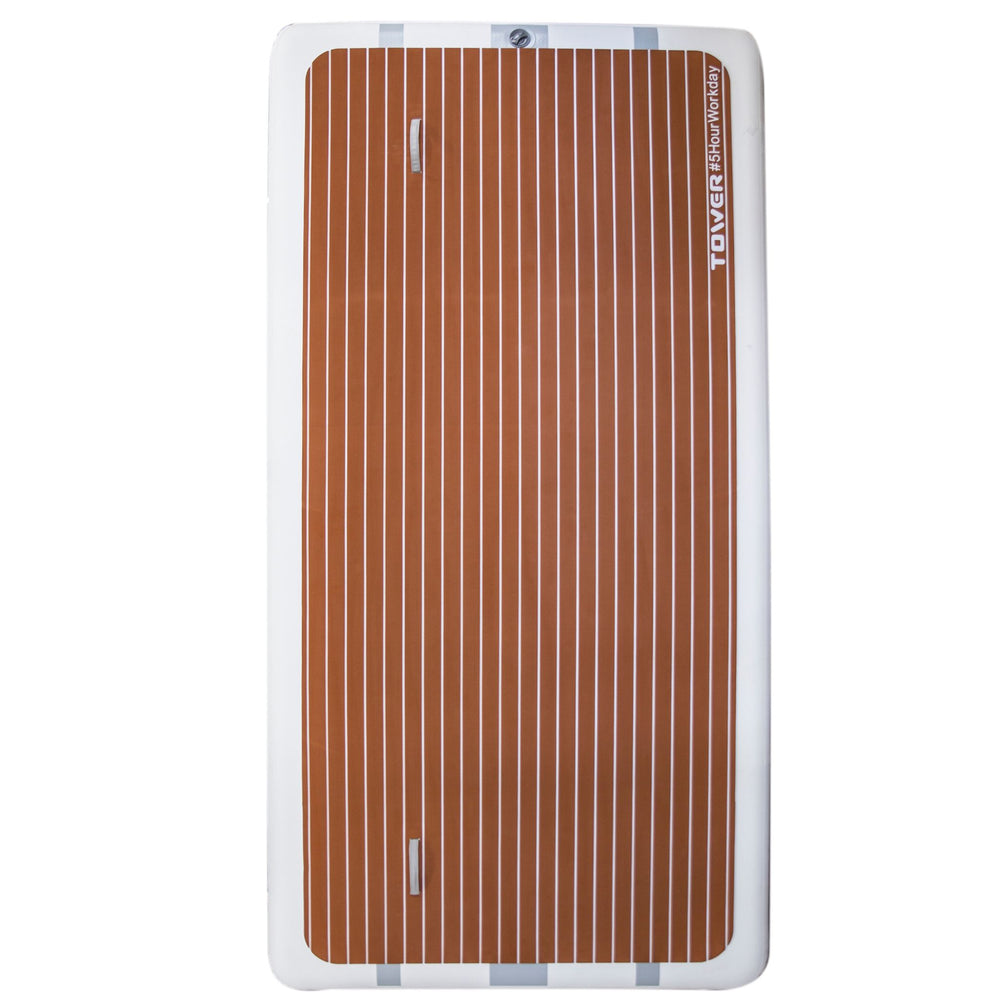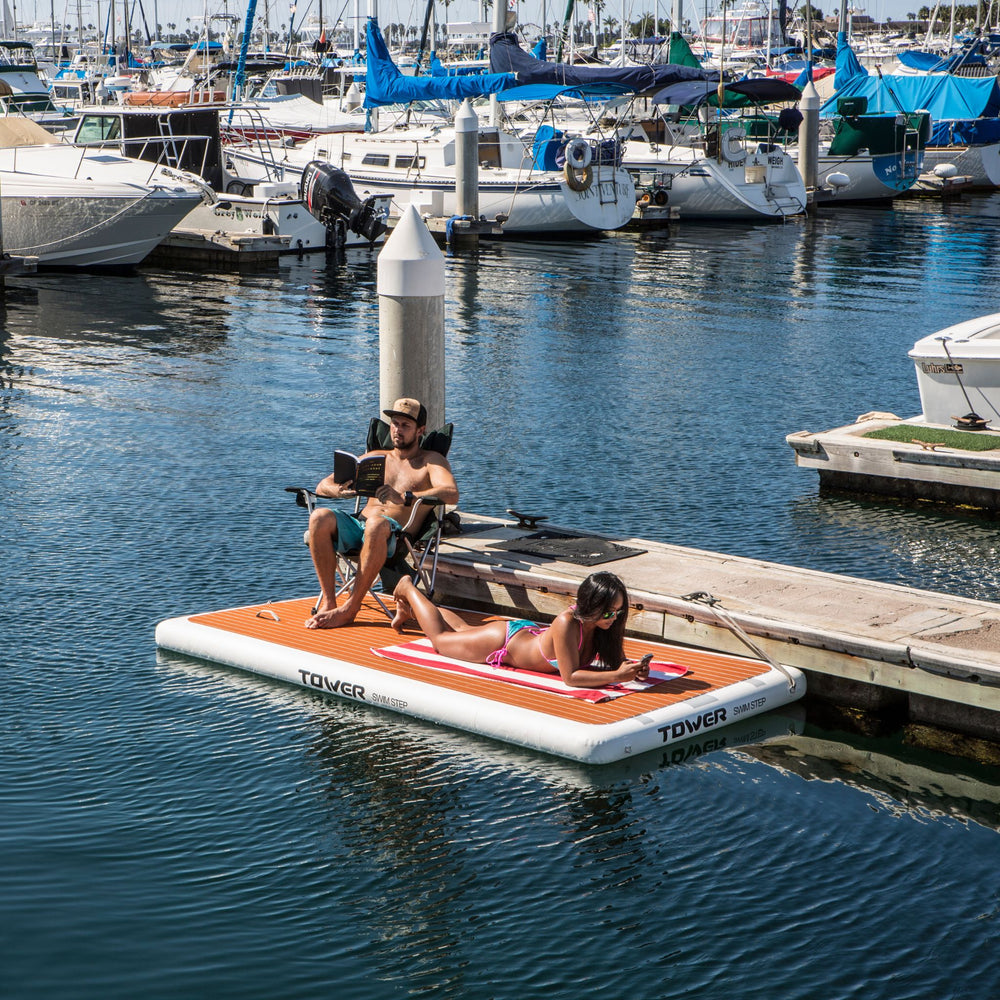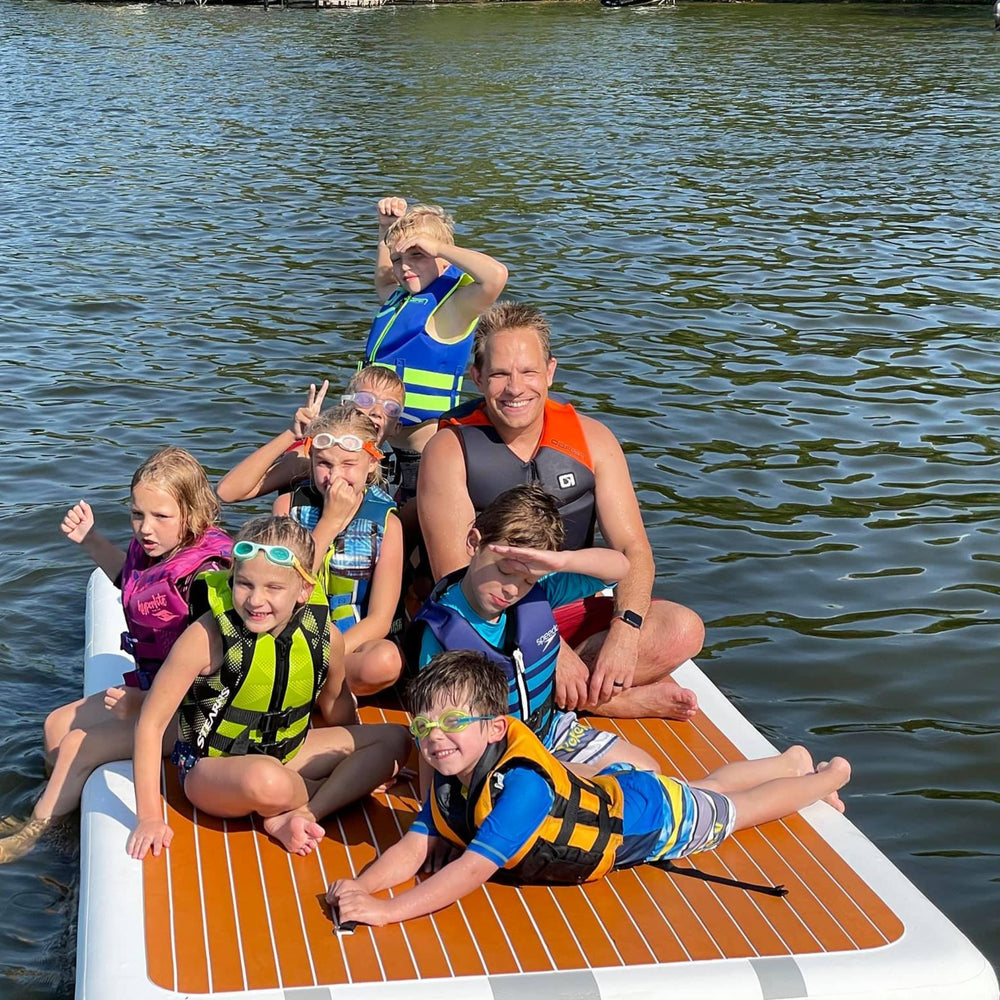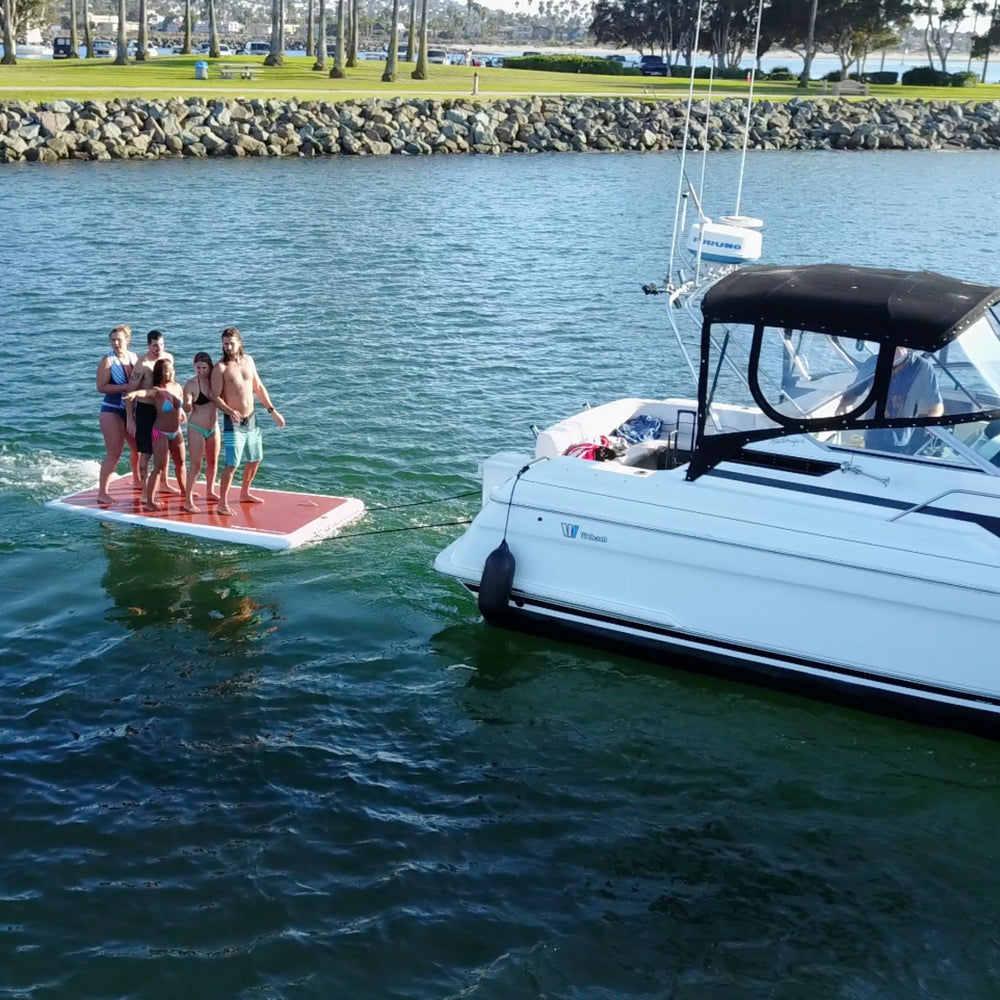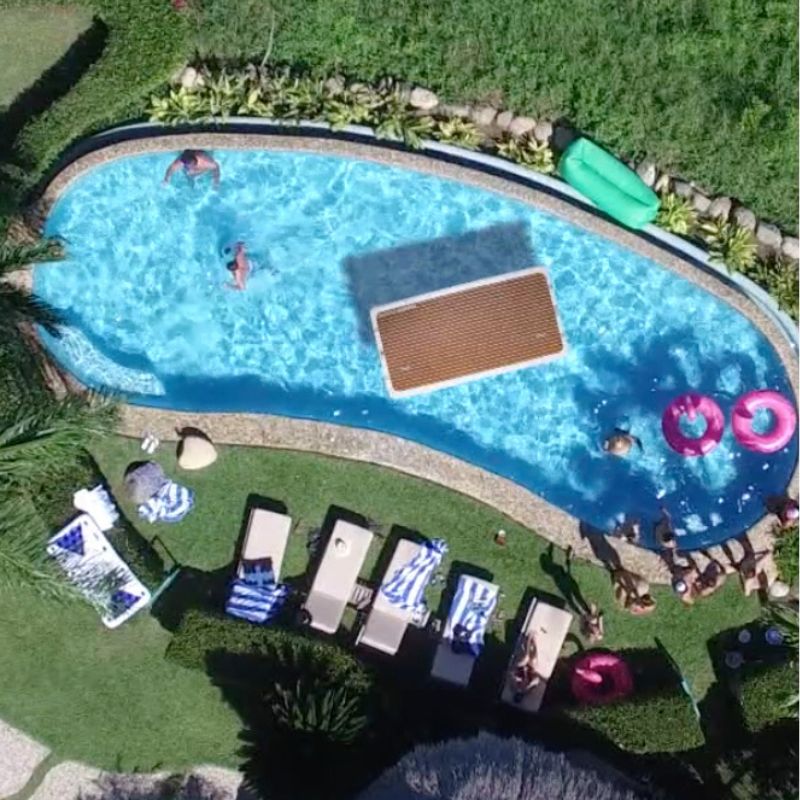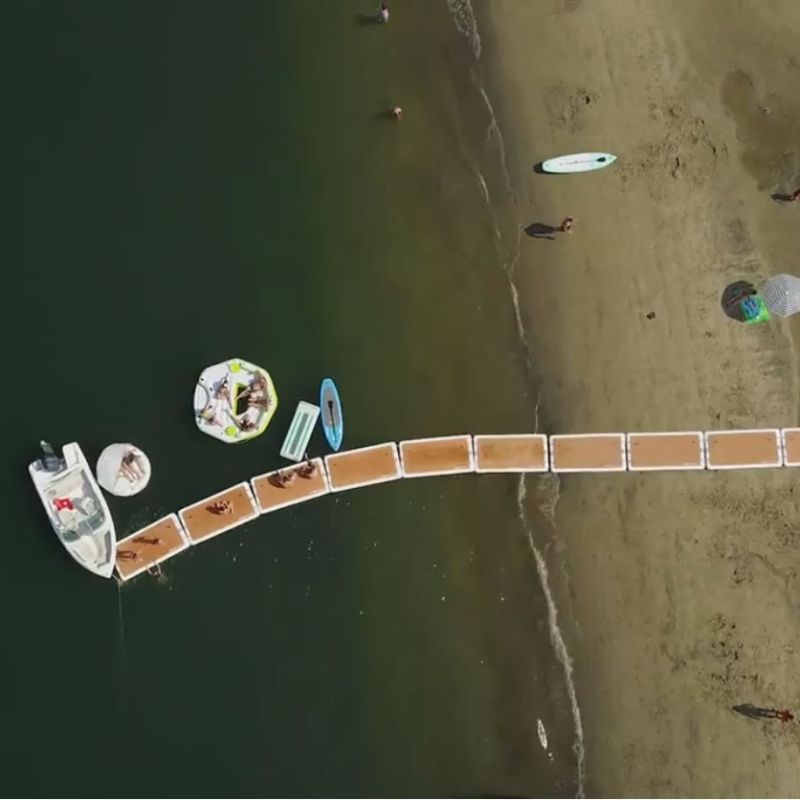 Swim Step | 10' x 5' Inflatable Floating Dock
DESCRIPTION
A 5-foot-wide, 10-foot-long, 6-inch-thick inflatable floating dock that can be used as a boating extension. The Swim Step also provides a great substitute for swim ladders. Because it's only 6 inches thick, this inflatable dock is extremely easy to hop onto when you're done swimming. Two hand straps are conveniently located to help you grab on and get up onto the dock. It's made with the same PVC construction and drop-stitch technology seen in our award-winning inflatable paddle boards.
When you roll up the Swim Step, it's just 5 feet long and 22 inches around, making it easy to store even on smaller boats. Its portability is one of the key factors that make the Swim Step the best inflatable dock. We recognized a need in the market for a portable floating dock that was easy to get onto and maneuver: Traditional docks were stagnant, slippery, and hard to get in and out of the water. And laying out on and tanning on traditional docks usually led to sore backs. For these reasons and more, the Swim Step was created
WHAT'S INCLUDED
One (1) 5' by 10' Inflatable Dock ("Swim Step")
One (1) Hand Pump with PSI Pressure Gauge
Two (2) webbing straps with buckle
TECHNICAL SPECS
Weight: 59 lbs
Dimensions: 10' length by 5' width by 6" thickness
Rolled-Up Dimensions: 5' by 22" round

Weight Capacity: Up to 900 lbs

Materials: Military Grade PVC, Drop Stitch Technology and EVA Foam
Onboard Accessories: Carrying handle, front towing d-ring, rear surf leash d-ring

Included External Accessories: Four D-rings, three attached handles. Repair kit comes with patches and valve wrench (glue is to be sourced locally).
Construction: Double layer, hand-glued 6" thick construction. High-pressure inflatable (Tested save to 20 PSI, but only 10-12 PSI is necessary for optimal performance)
Placeholder
SUPERIOR CUSTOMER SERVICE
Placeholder
Placeholder
The Reviews Are In!
Unlimited Possibilities
The swim step can actually do it all. Was surprised at how firm and flat it is once inflated. It definitely doesn't feel like an inflatable product at all, more like a solid platform, but still with a cushioned feel.
Initially was going to use as a stepping stone to get in the water at my dock, but have found it great to use just out in the water/ocean in general. I love being able to have my own little island out in the bay and its large surface is great for bringing snacks and chairs to sit out on while floating in the water. Love it!