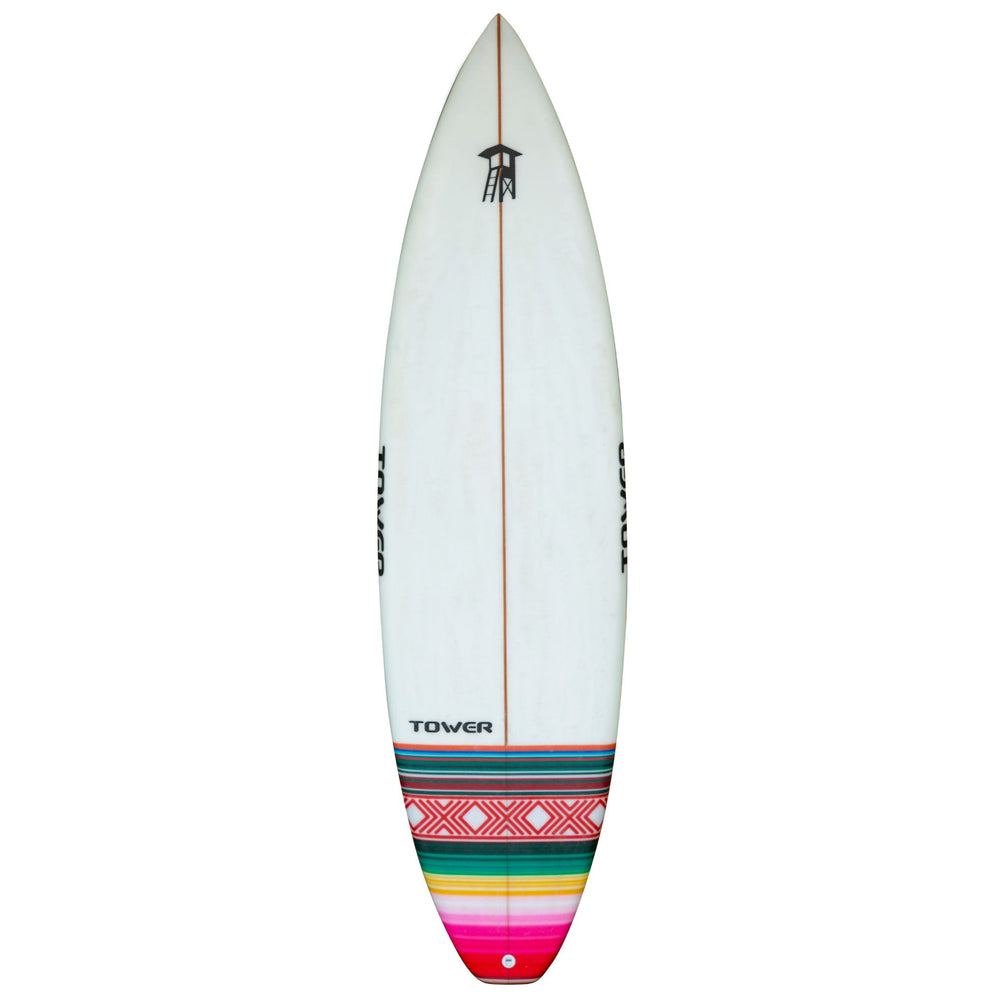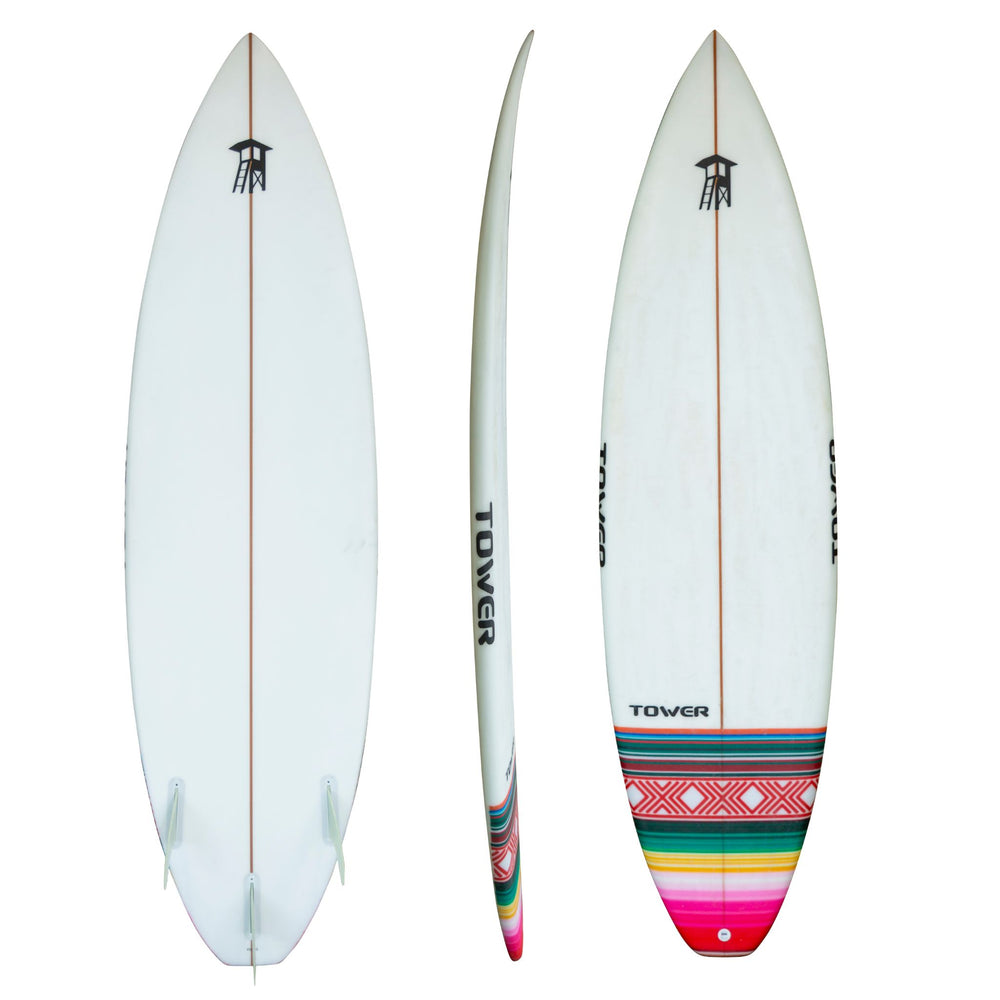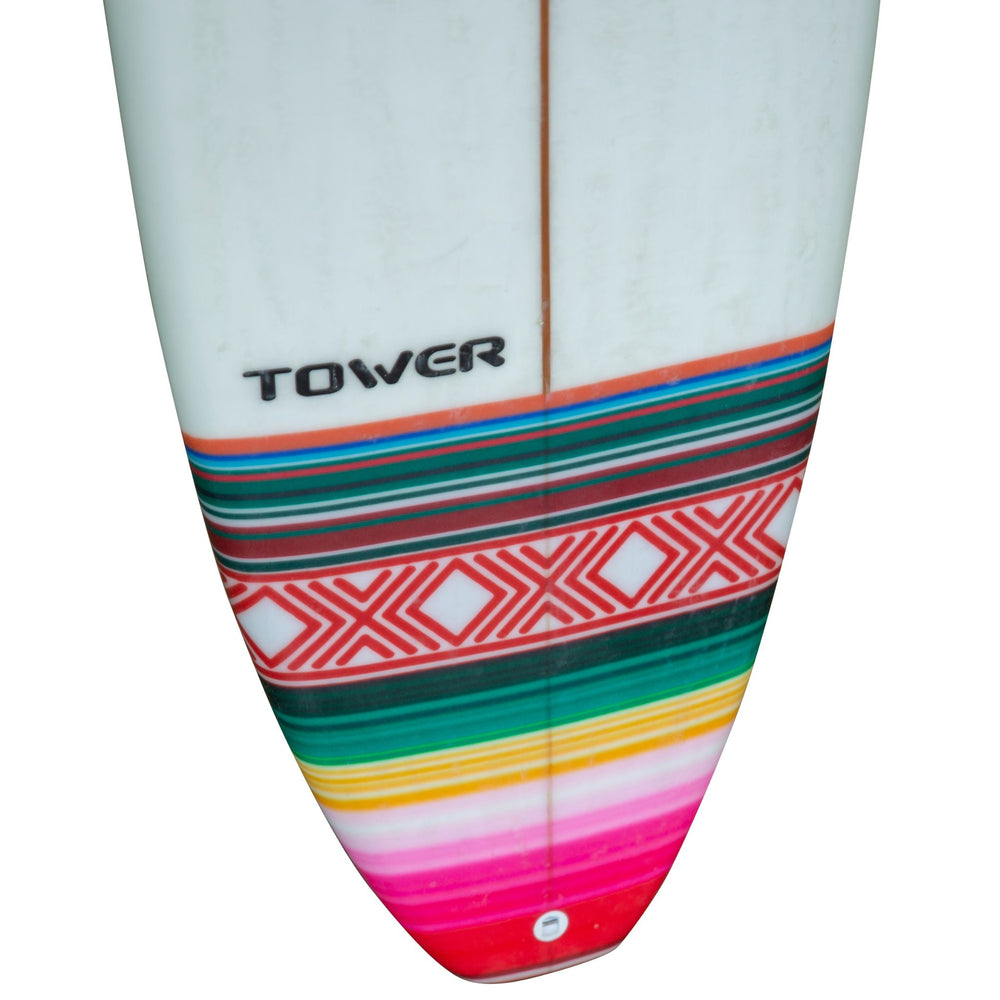 5'4" Mexican Blanket Hybrid
DESCRIPTION
This board is for the groms and weekend warriors. Whereas our standard board is shaped for tube riding and boosting airs, this board is built for the majority of the surfing population and the majority of the surfing spots. We reduced the nose rocker and added some extra foam towards the nose to maximize paddling efficiency. That's right -- no more never ending paddle outs. We also designed this shape to be wider than your normal surfboard, to increase speed, stability and buoyancy.
TECHNICAL SPECS
Dimensions: 5'4" length x 17.2" width x 2.2" thickness
Volume: 24L
Quiver-killing design
Increased width and thickness for added stability
Single to double concave.
5-fin set up.
We know customer satisfaction
SUPERIOR CUSTOMER SERVICE
We stand behind our products
On orders over $100
Extended Product Information
Why Surfing is Special
More than just a sport, surf is the ultimate from of self-expression. In celebration of the spirit of surfing is this newest collection of surfboards from Tower. Our main product was paddle boards, and now we make surfboard as a new adventure to introduce to our beloved surfers. Equally suited for the waves or simply hung on the wall as a piece of art, the boards are the epitome of the classic aesthetic of surf culture, inspired by the water, sun, and all things surf. Each of the boards features a timeless shape combined with high quality of hybrids, carbon, wood... that perfect for those who love the ocean and surfing as much as Tower.
What We Love About This Surfboard
This board was designed in San Diego, for San Diego. Although we live in one of the best surf towns in the world, many days are filled with small and mushy surf. The Tower hybrid was designed to achieve maximum performance in these conditions. This board is very stable, and can be used as a small wave performance board, or a great transition from a longer shape.
Insider Take
This type of board works best in waist to chest high waves