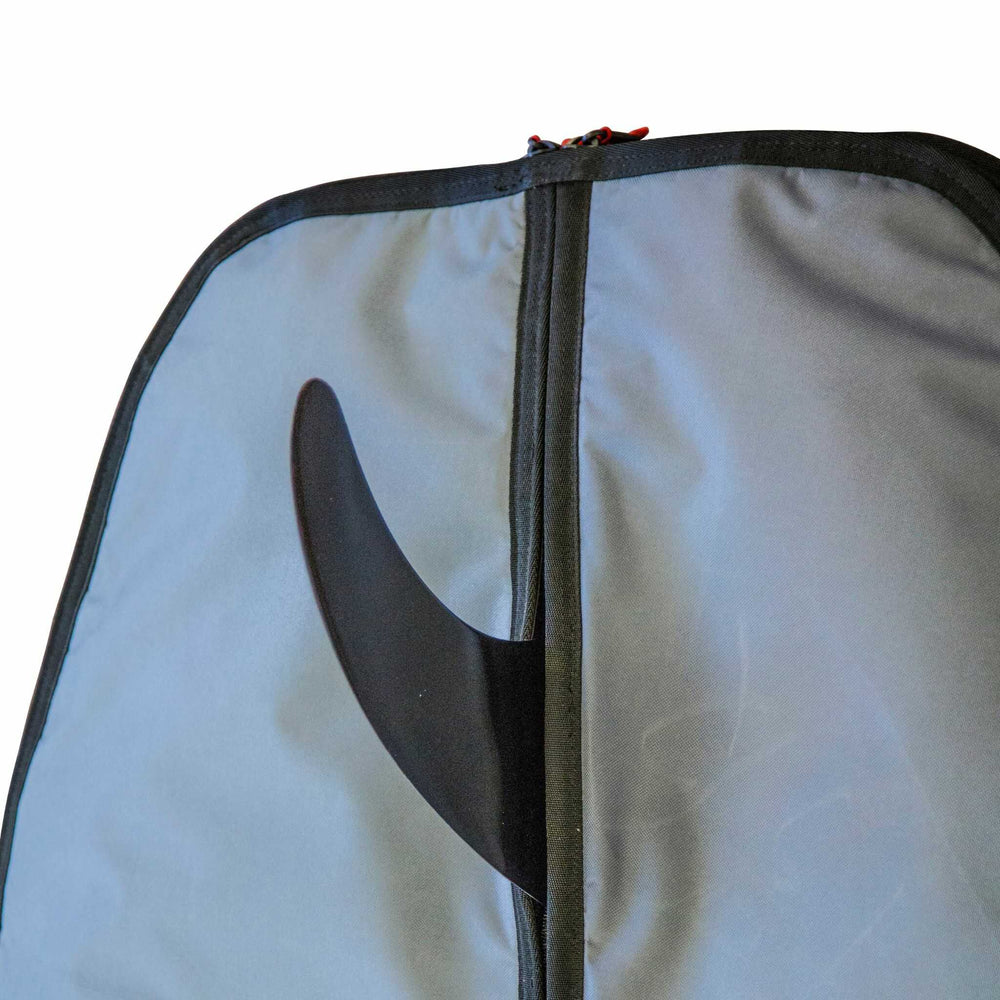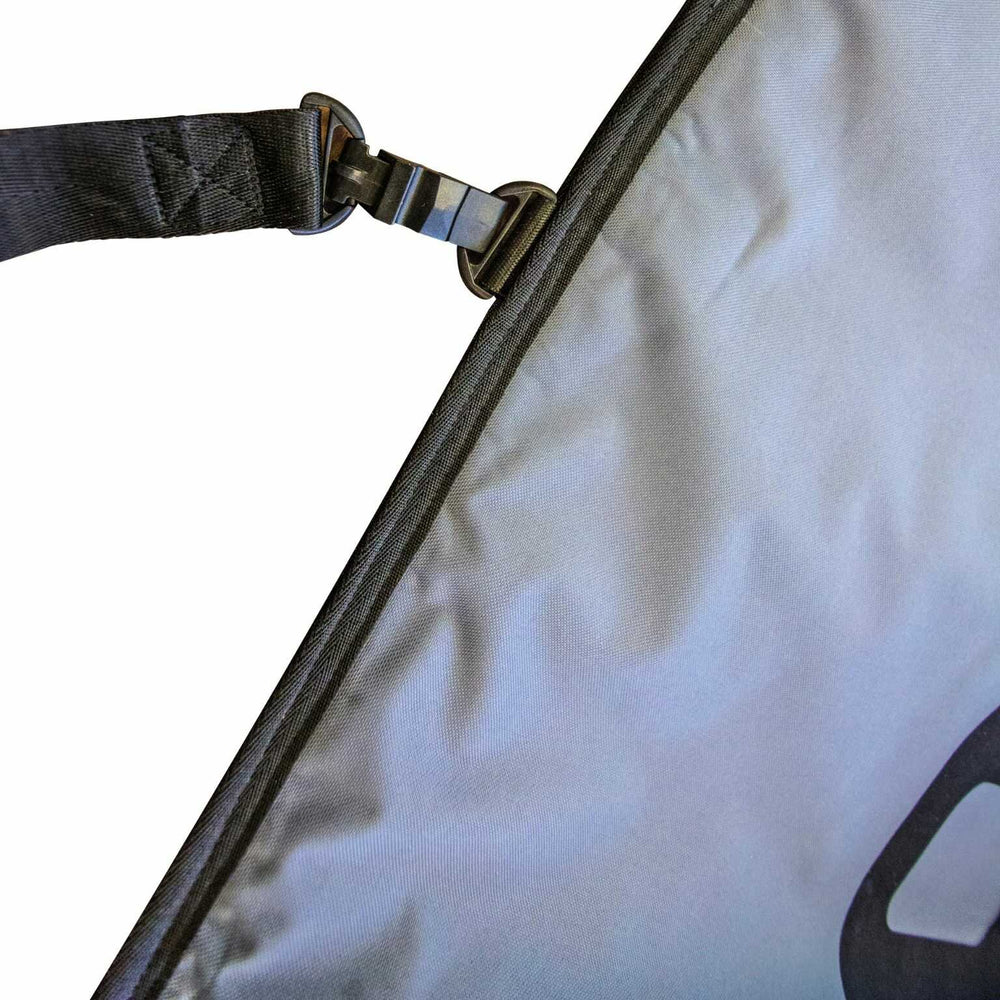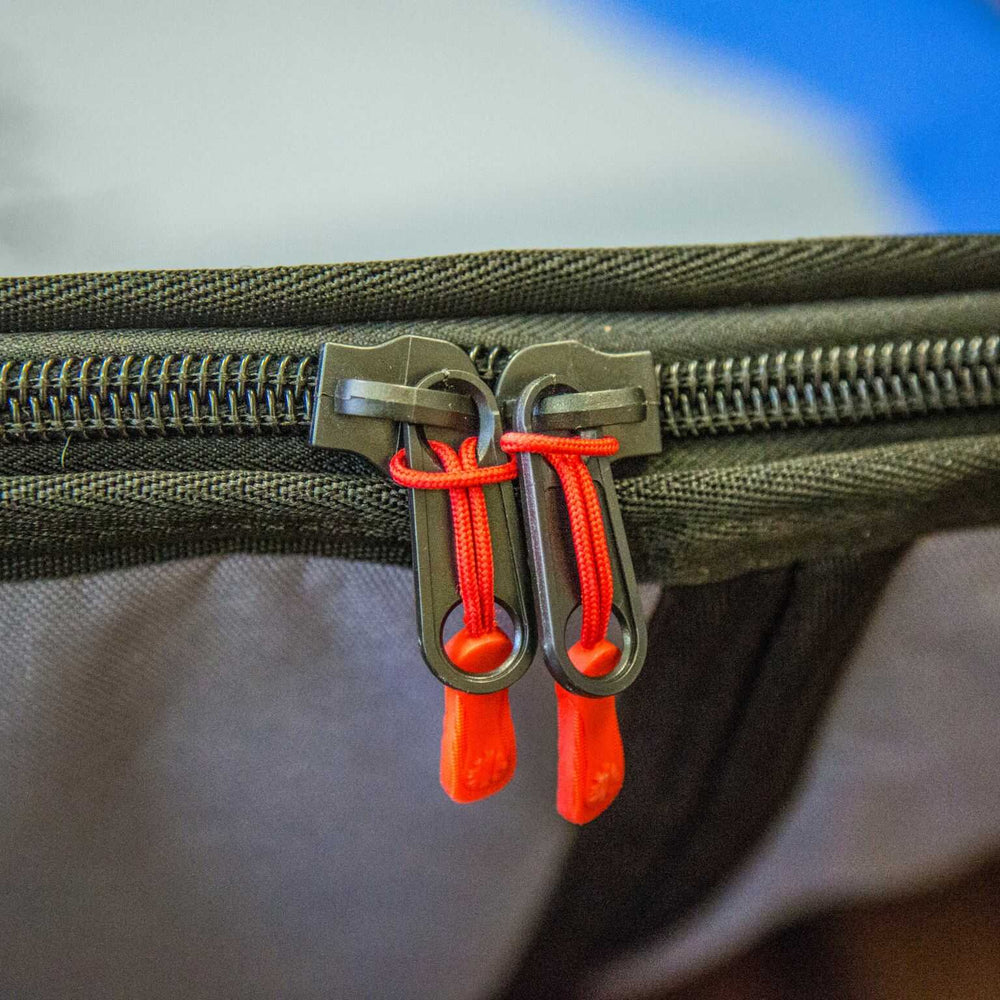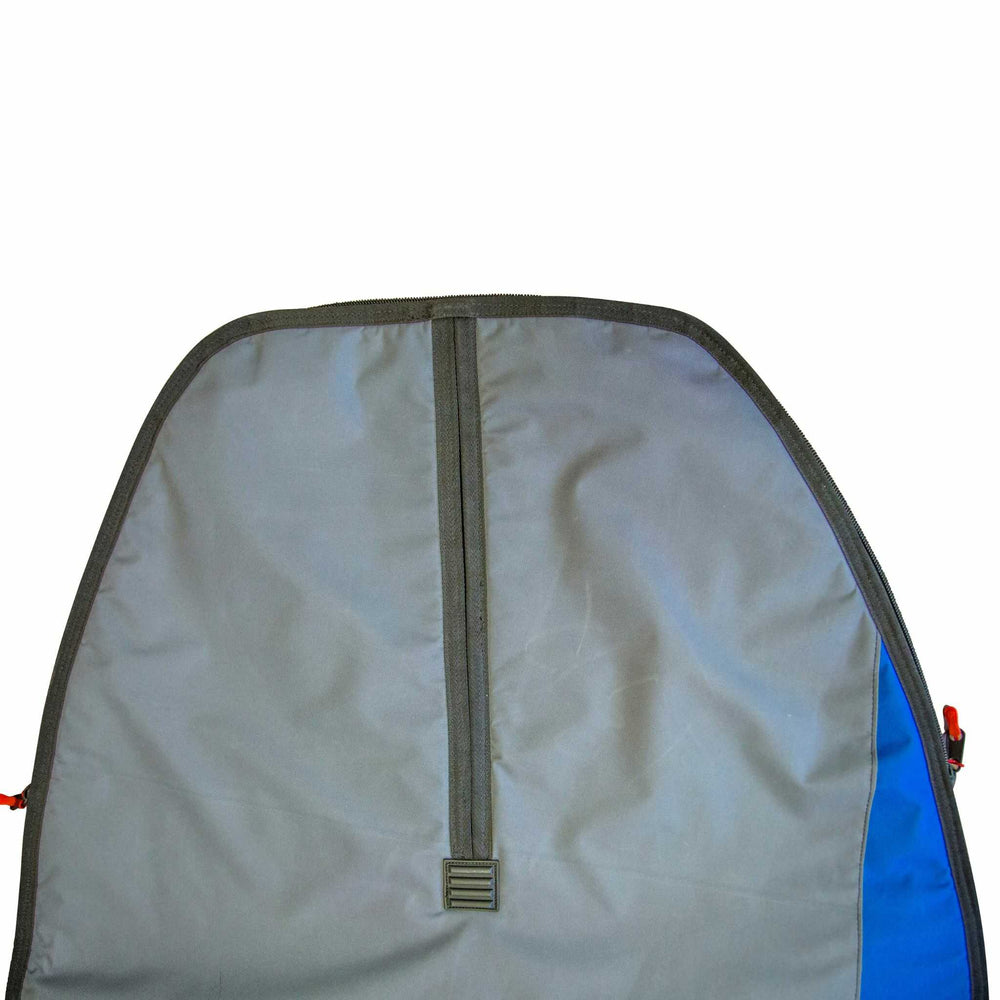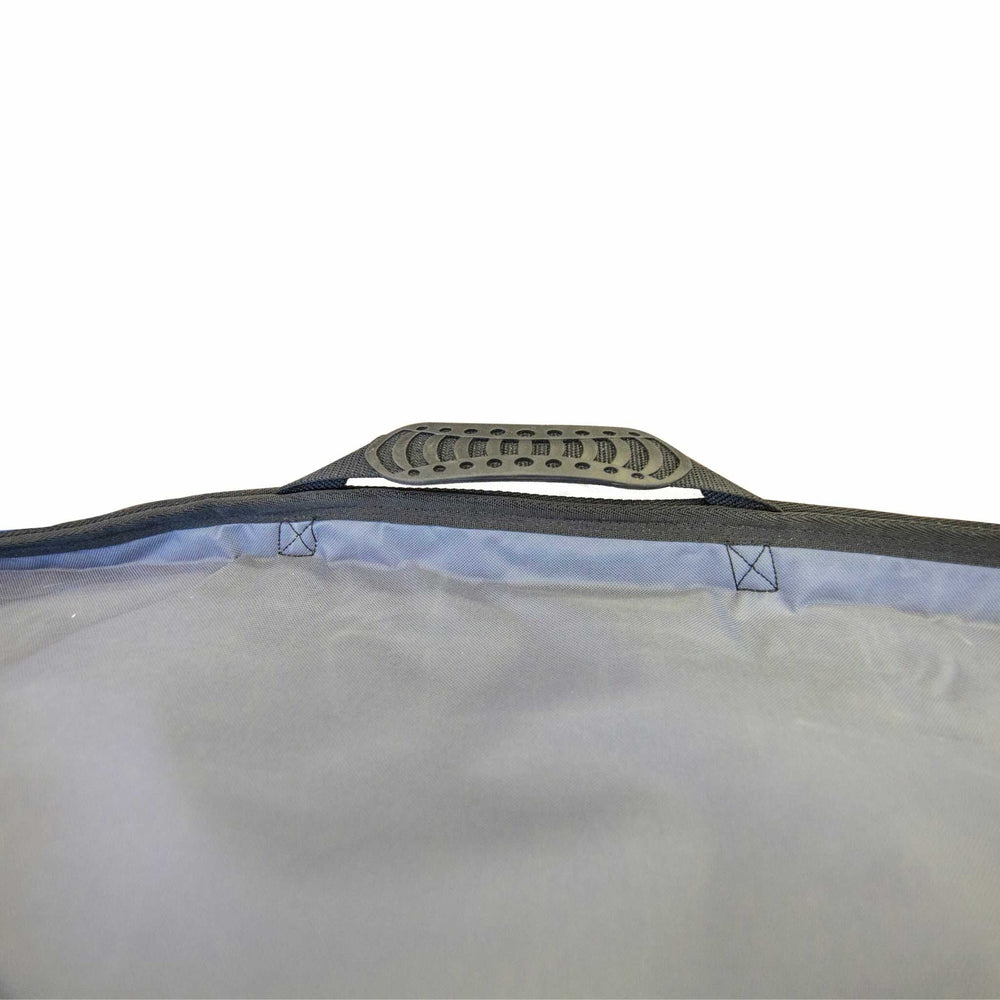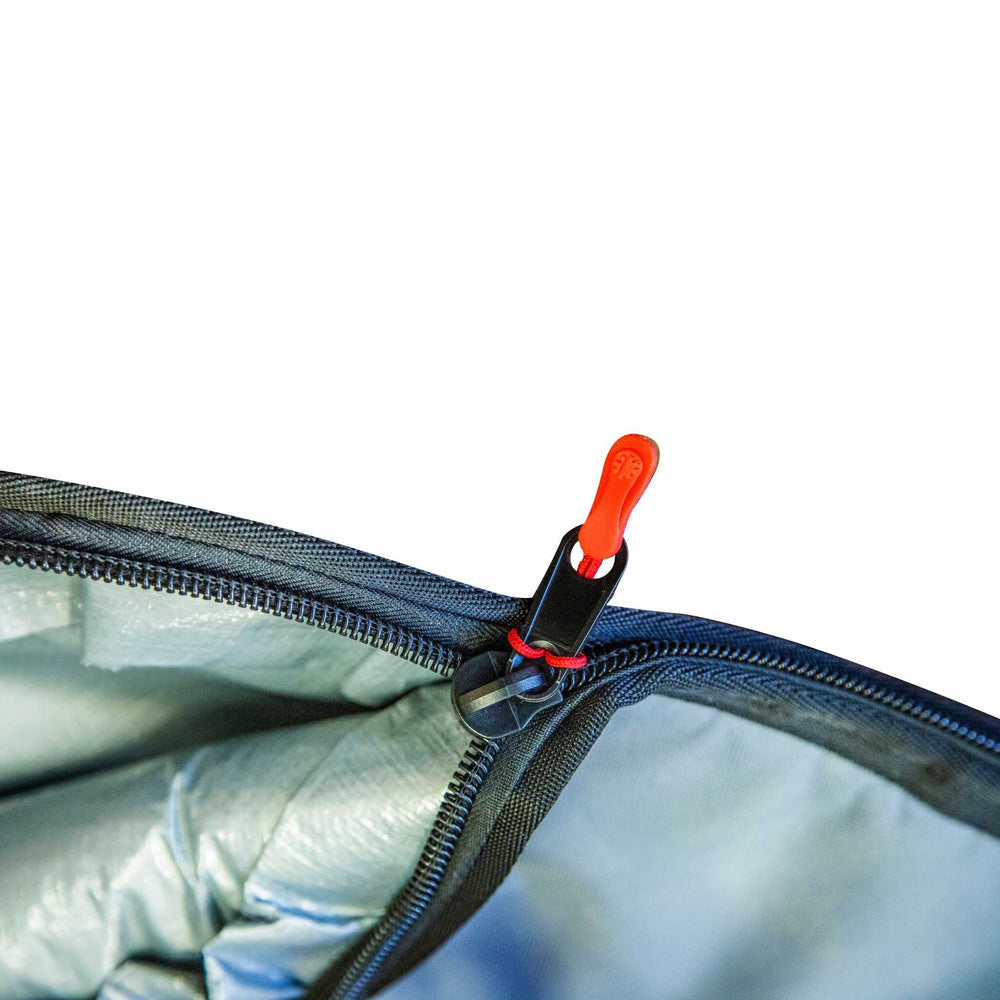 Paddle Board Bags | 9'10 Premium
DESCRIPTION
This 9'10" SUP board bag comes with our signature blue and silver designed Tower branded logo. The bag is reinforced with additional padding on both the nose and tail, a boards "most ding-susceptible spots". A comfort grip side handle is located on the top for easy pickup access, along with a removable shoulder carrying strap for when on the go. A Velcro fin slot is located near the center fin of the board if you wish to keep your fin on while packing up the board. Our bag has an expanded tail zipper area for easier access sliding your board in and out. The perfect travel/storing bag for our 9'10" Tower wood stand up paddle board.
Fits a maximum board size of 9'10" x 31.5" x 4.5"
TECHNICAL SPECS
Blue and silver Tower branded design.
Reinforced nose and tail. Extra protection for the board's most ding-susceptible areas
Comfort-grip carrying handle, nose handle and removable shoulder carrying strap.
Velcro fin slot. Transport your SUP with the option to keep the fin installed
Expanded tail zipper area. Keep your board protected while you install or remove the fin
The blue and silver body shell is composed of 600x600D polyester with an additional waterproof coating
Backside and interior are made with 190g tarpaulin to repel heat and protect against UV rays.
The interior is double laminated (3mm + 3mm) along with a 6mm foam surrounding the whole bag.
The entire board is stitched with COATS nylon for stronger and more durable seams.
Heavy duty zippers come with zipper pulls and are made out of a non-corrosive Nylon for long-tern reliability even after exposure to salt water.
Straps have internal and external reinforcement and hefty buckles that prevent unwanted opening and prevent against breakage
We know customer satisfaction
SUPERIOR CUSTOMER SERVICE
We stand behind our products
On orders over $100
The Reviews Are In!
Not reliable for roof top travel.
Halfway through my road trip from Texas to Florida, the bag started coming apart at side seam by tail end of bag. This allowed wind and elements to enter bag causing further damage. Highway travel under speed limit. I am somewhat dismayed that I had no recourse as far as warranty. A "premium" travel bag should not require massive amounts of duct tape to provide protection for my board investment.
10 ft SUP board bag.
Great bag. Fits my 9'10 classic SUP.. It looks like it will hold up to time and offer protection while transporting or storing it. You guys should offer a package to potential buyers so they don't go to another source. Very satisfied with both purchases. Two of my lifeguard buddies already purchased boards from you.(9'10 and 11'10. Two more buddies are on the fence. They see the board . The classic design of the board seals the deal. Stoked in NY.