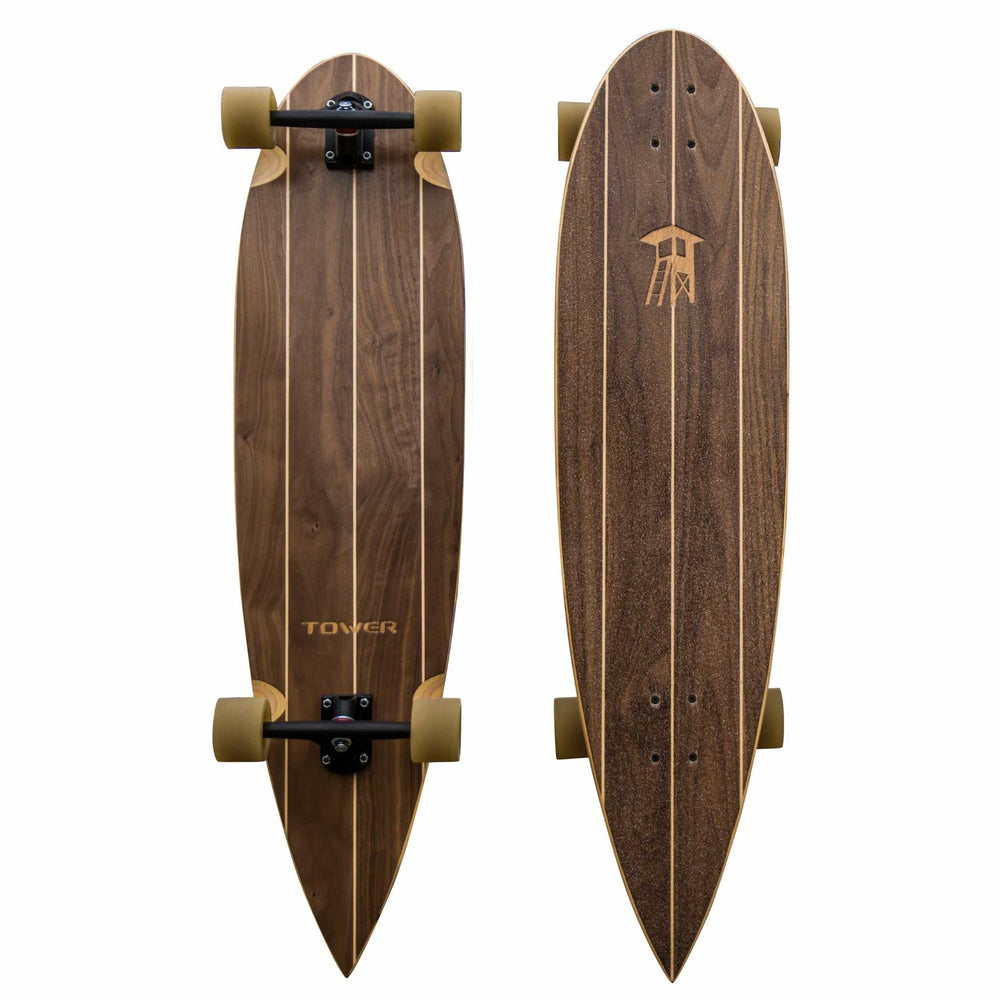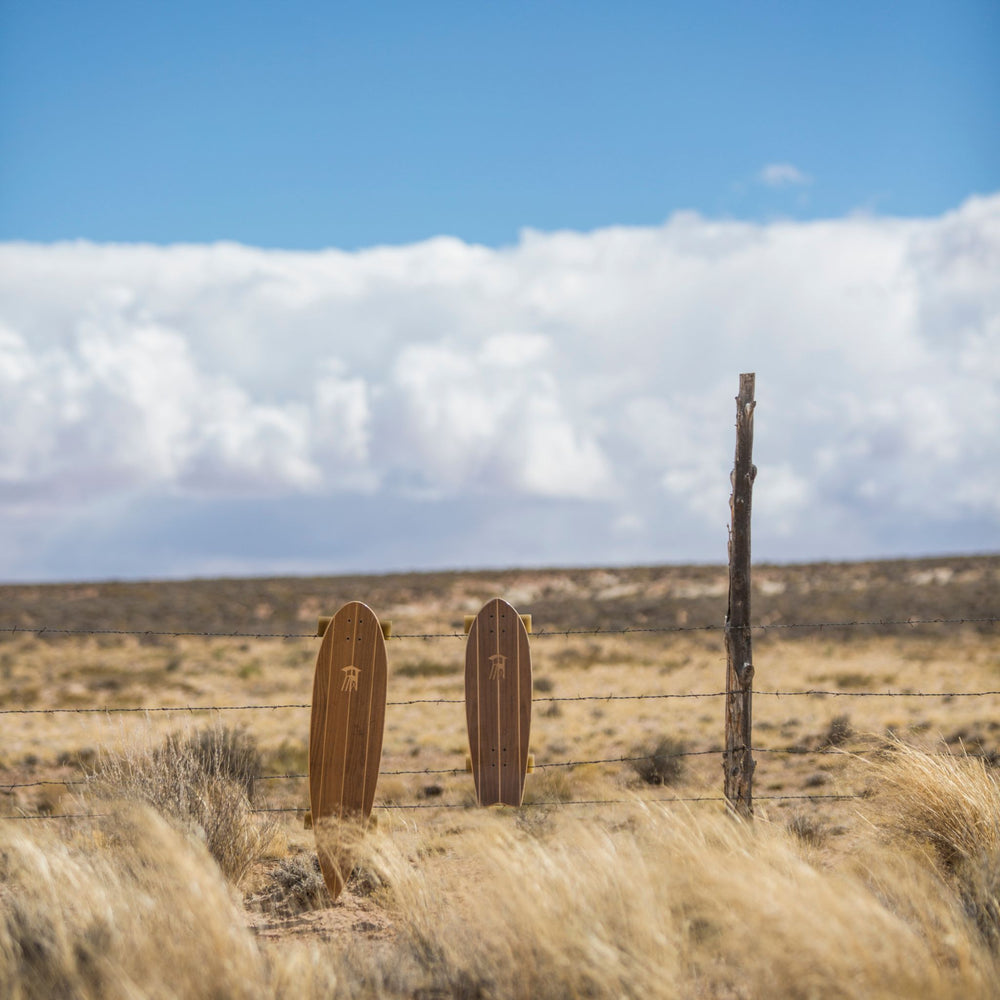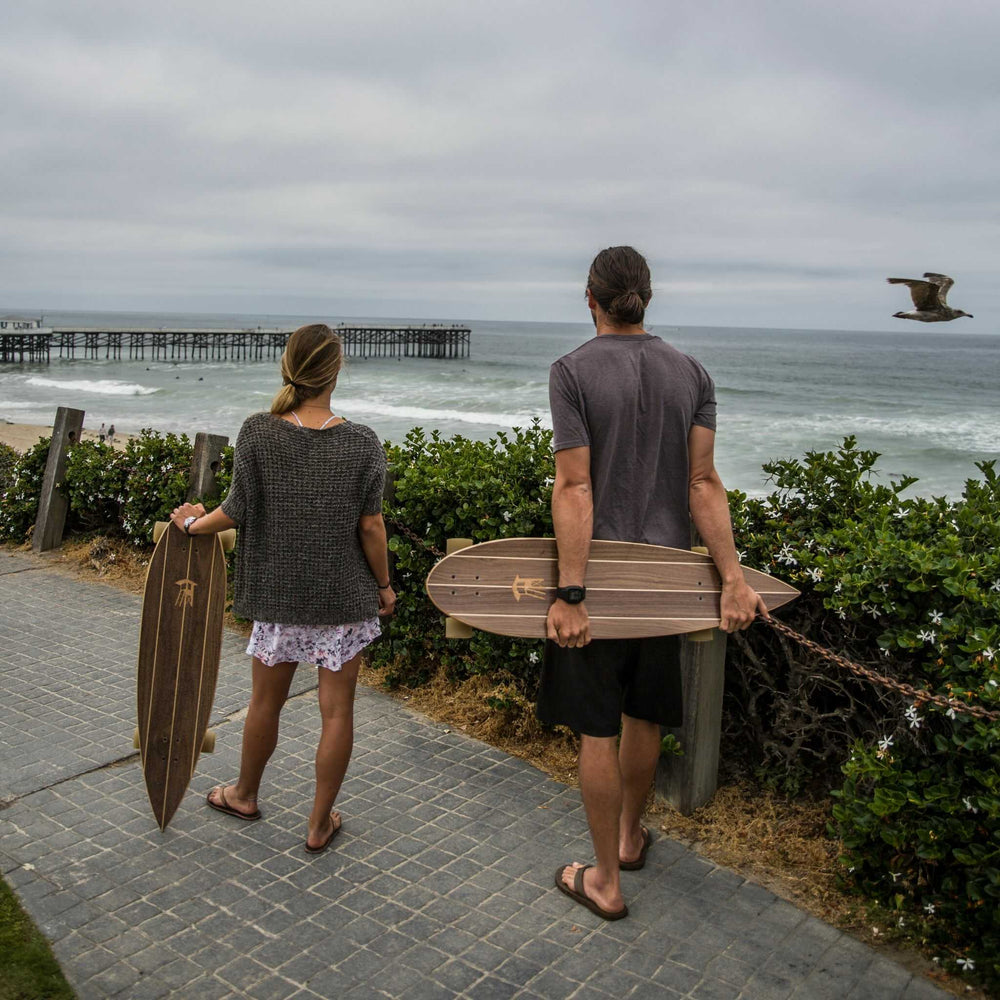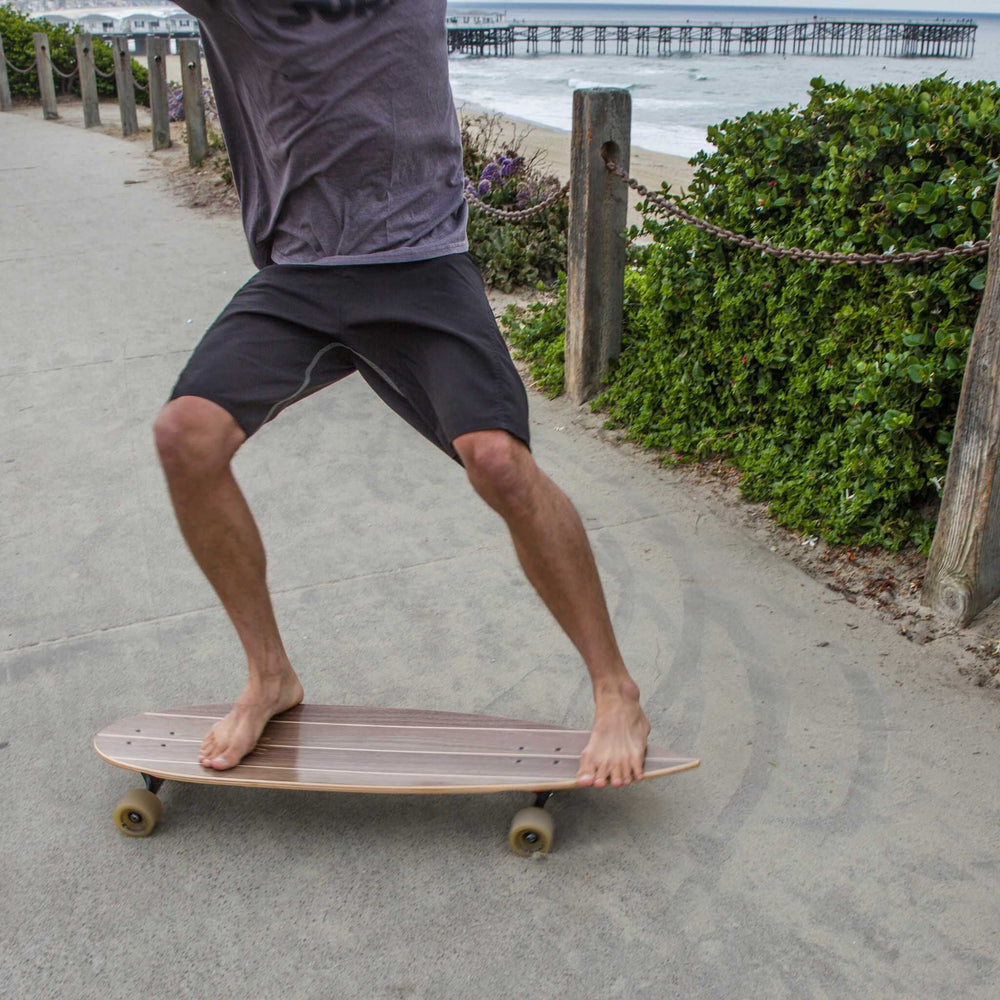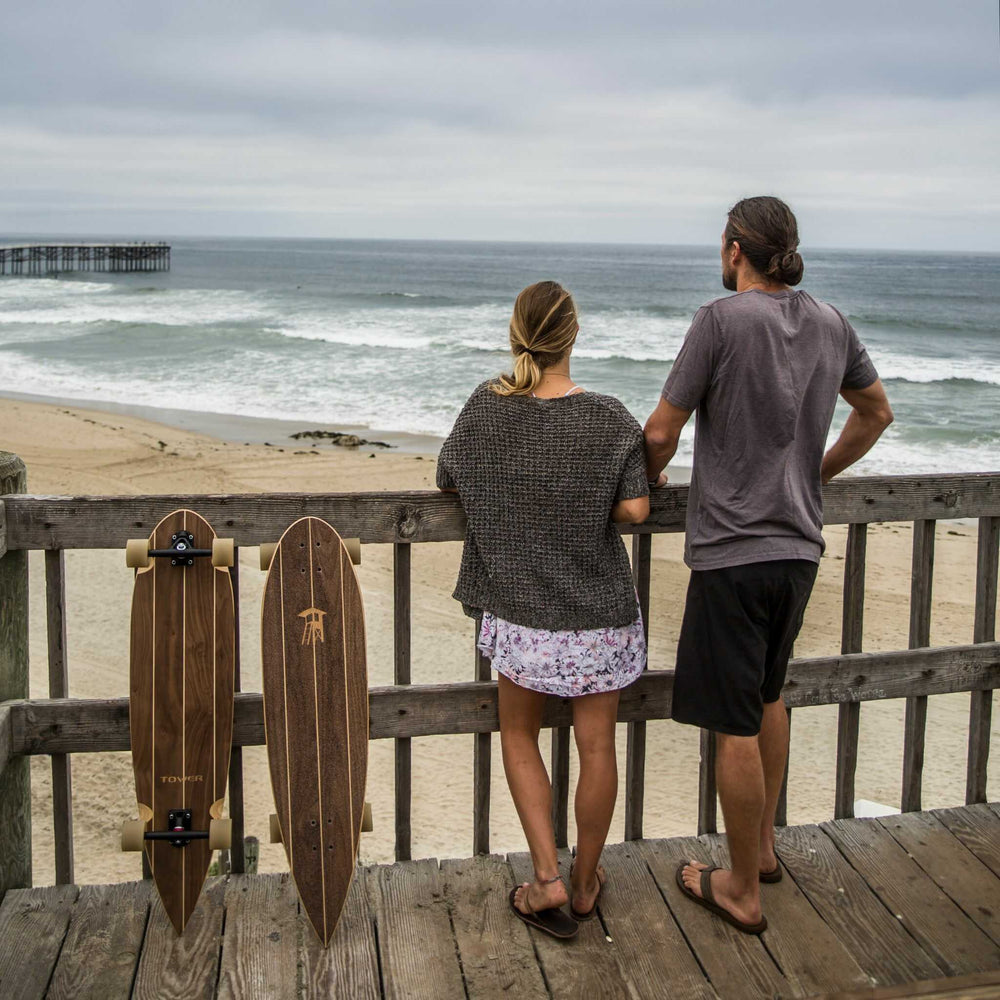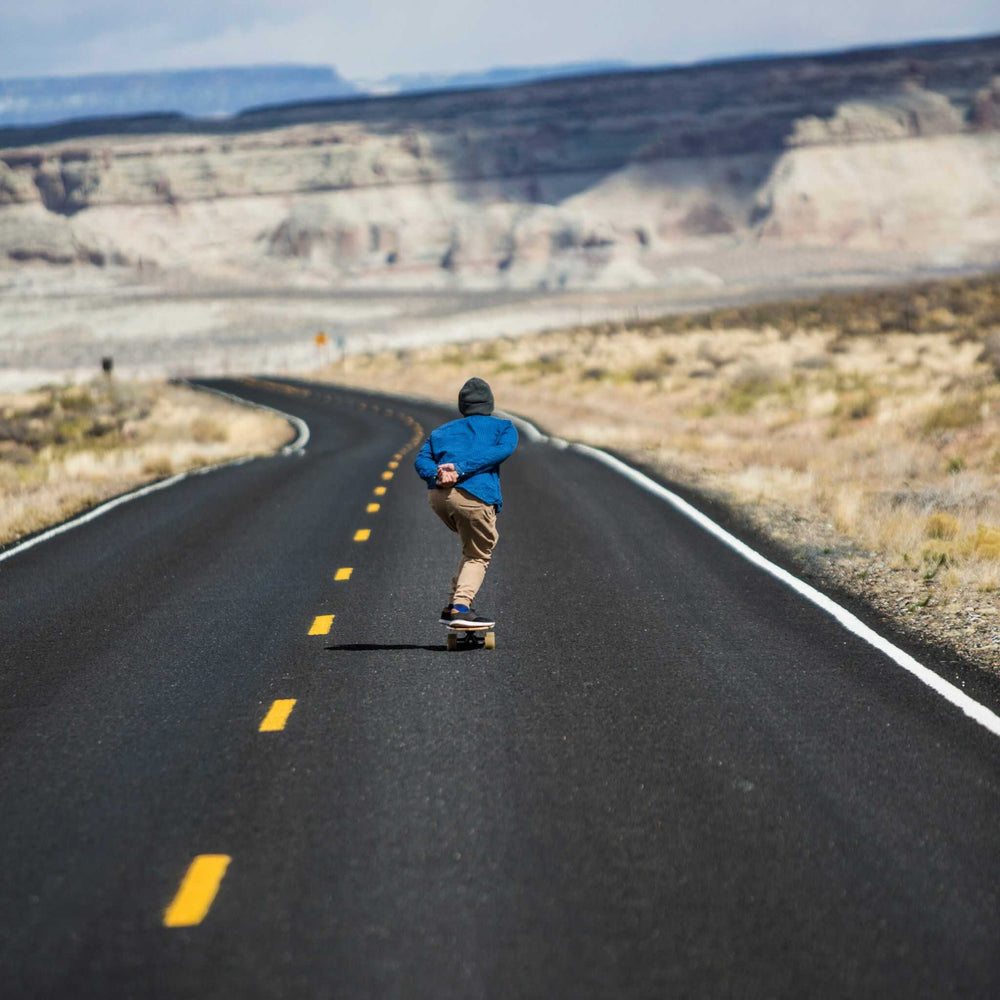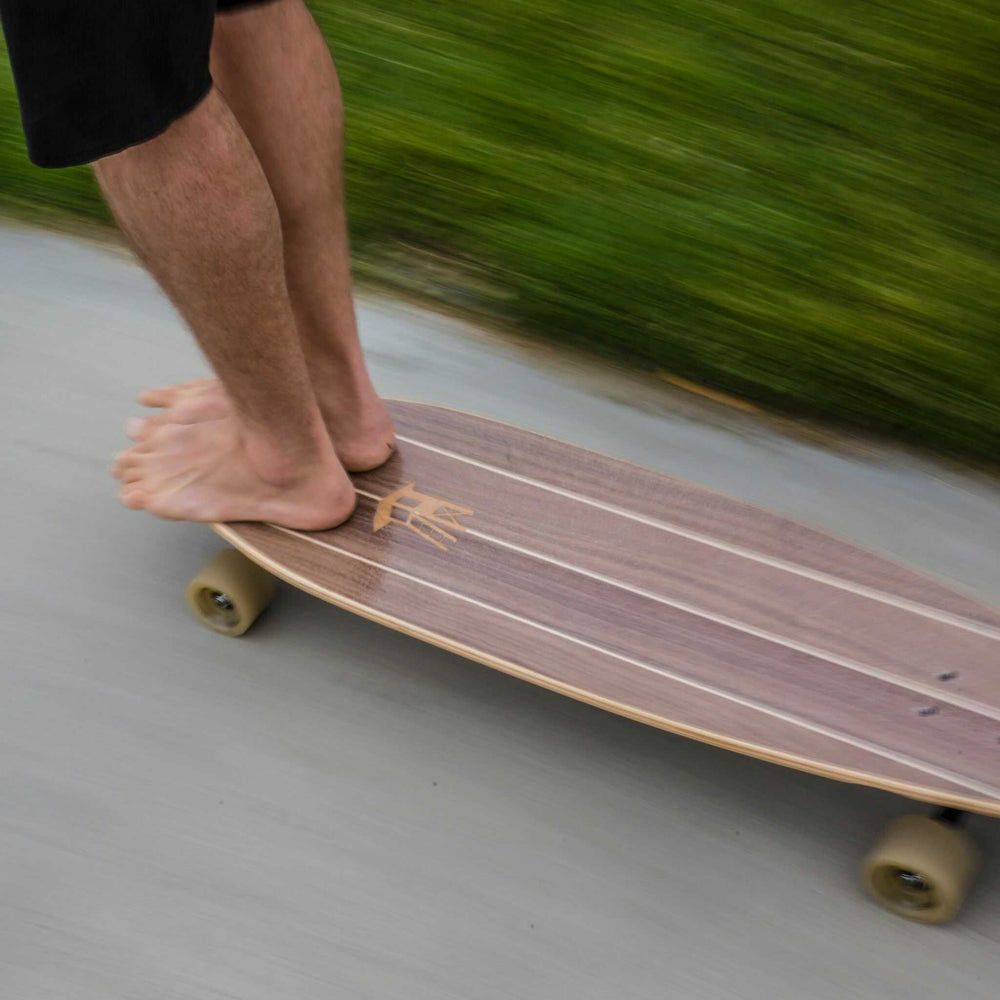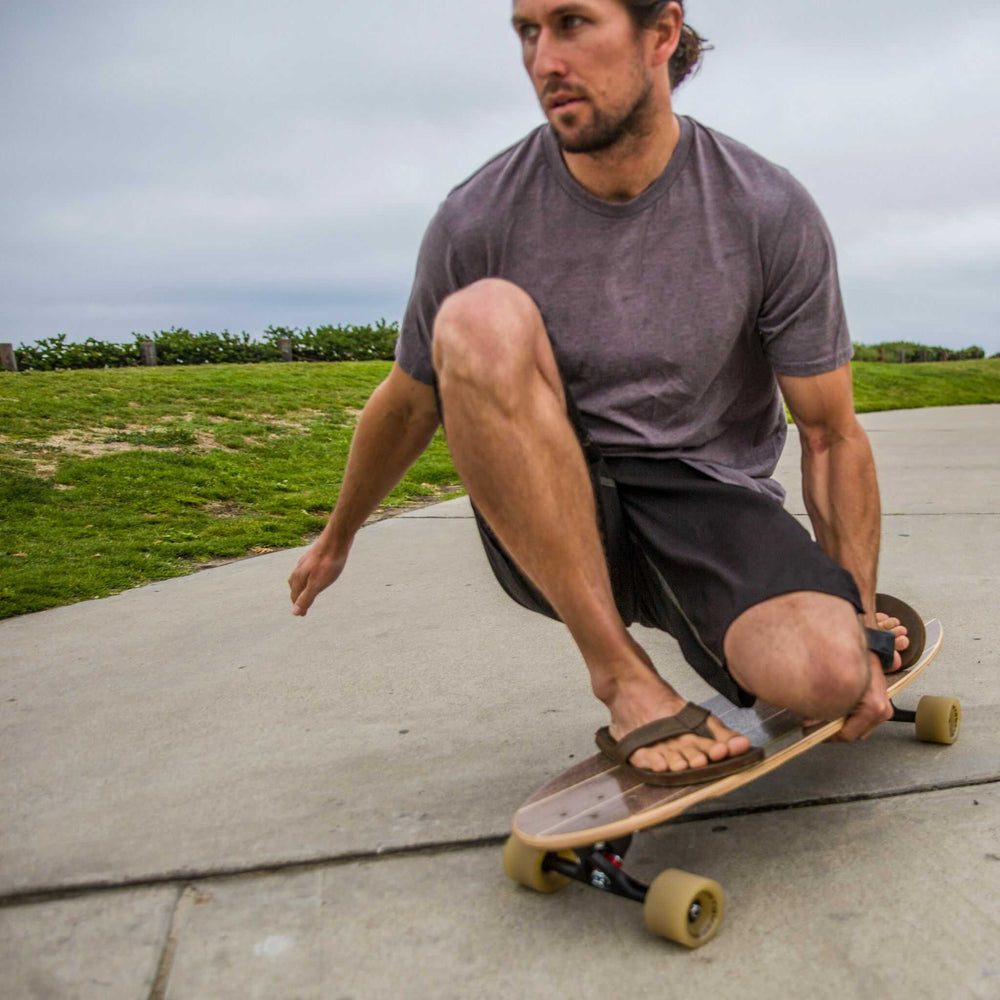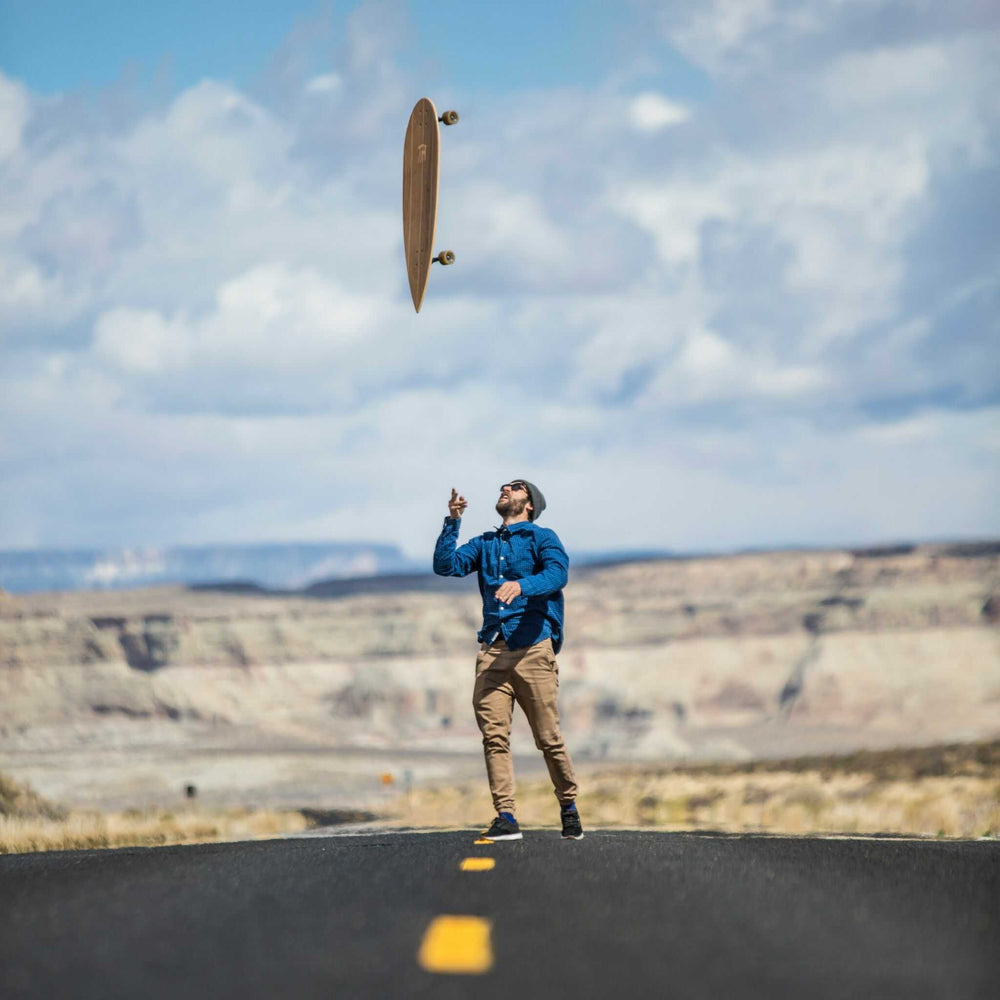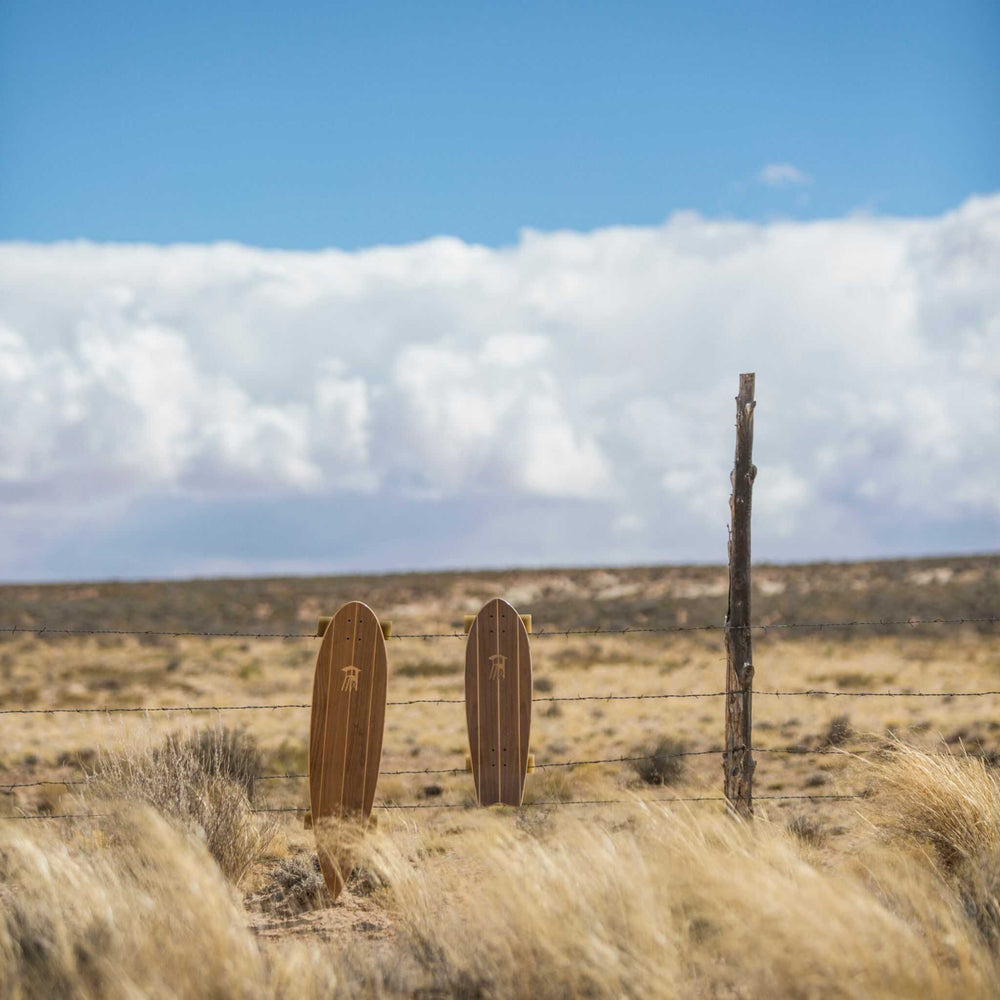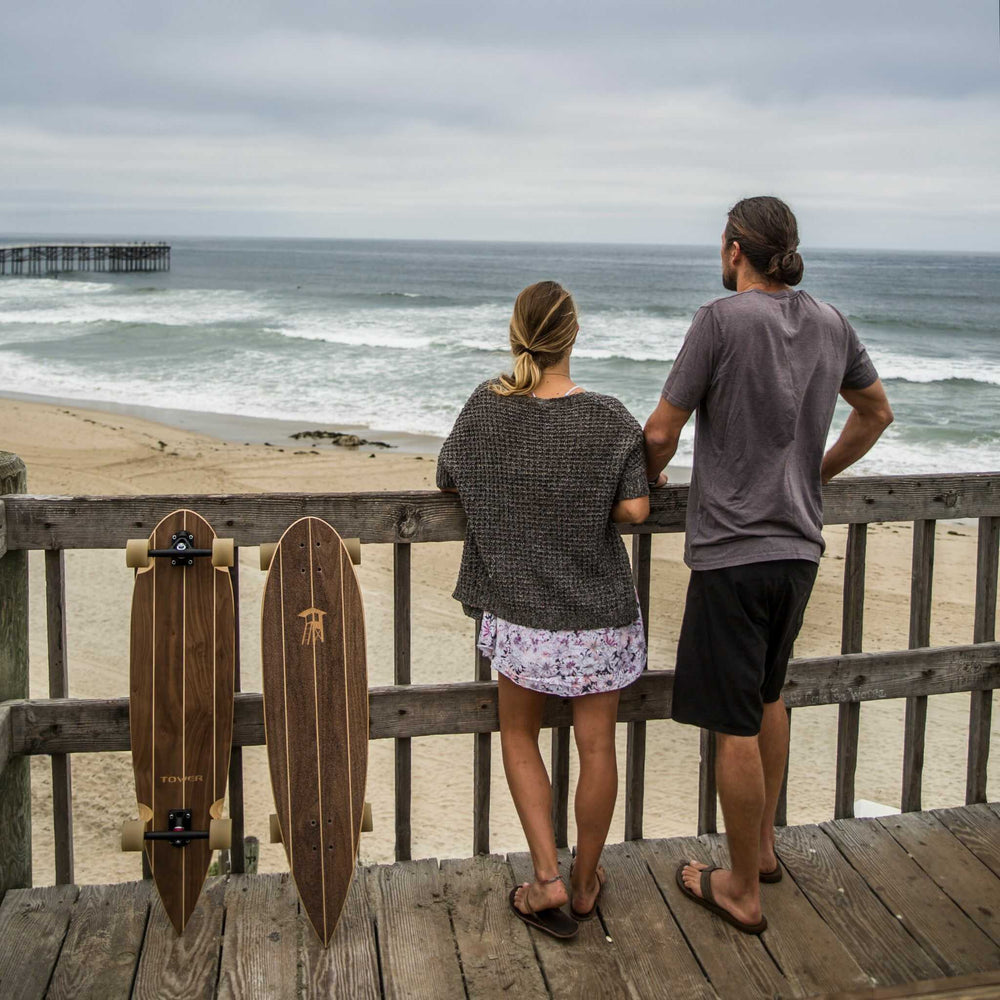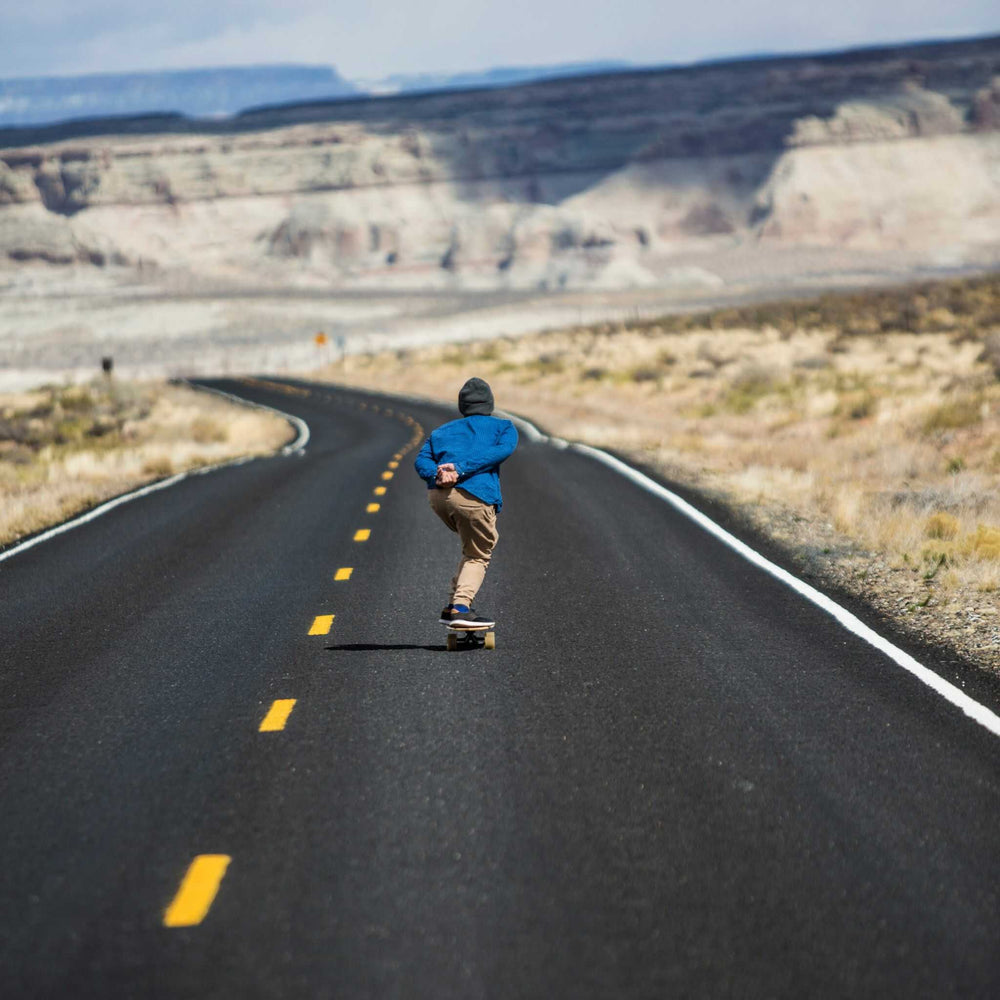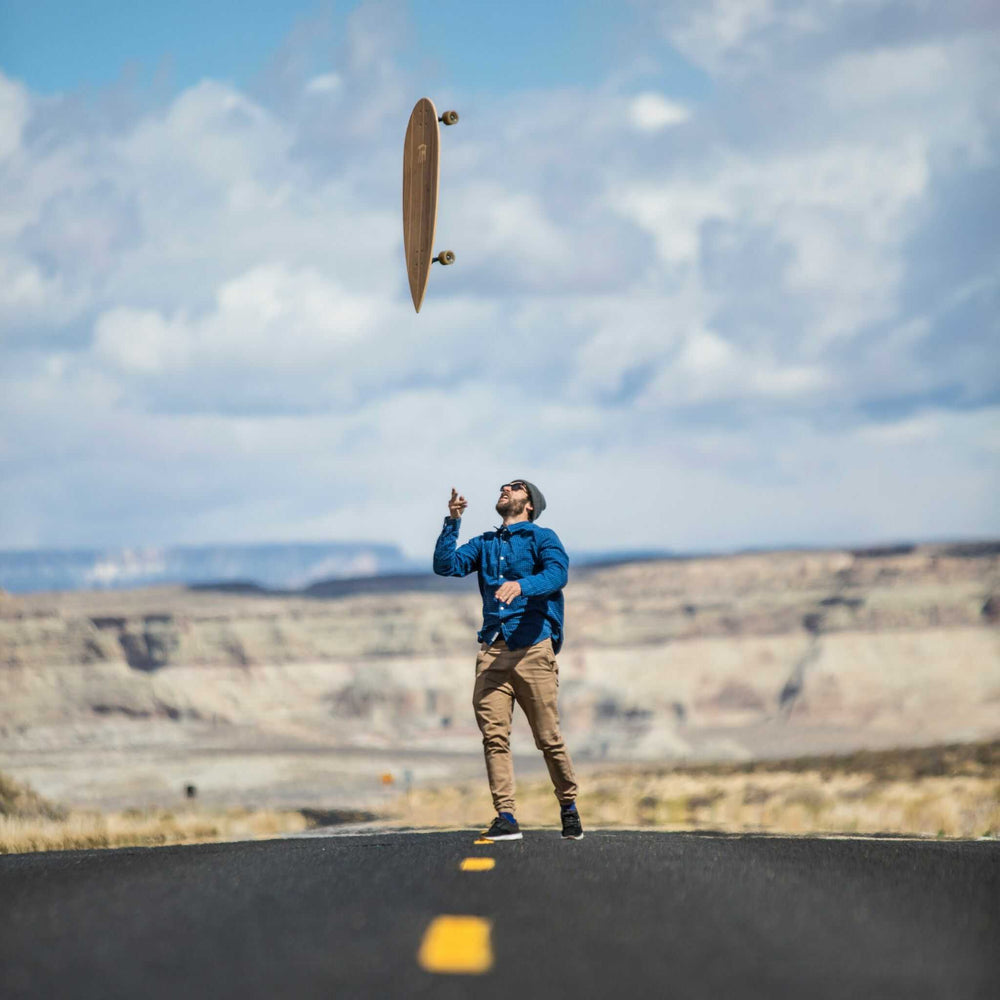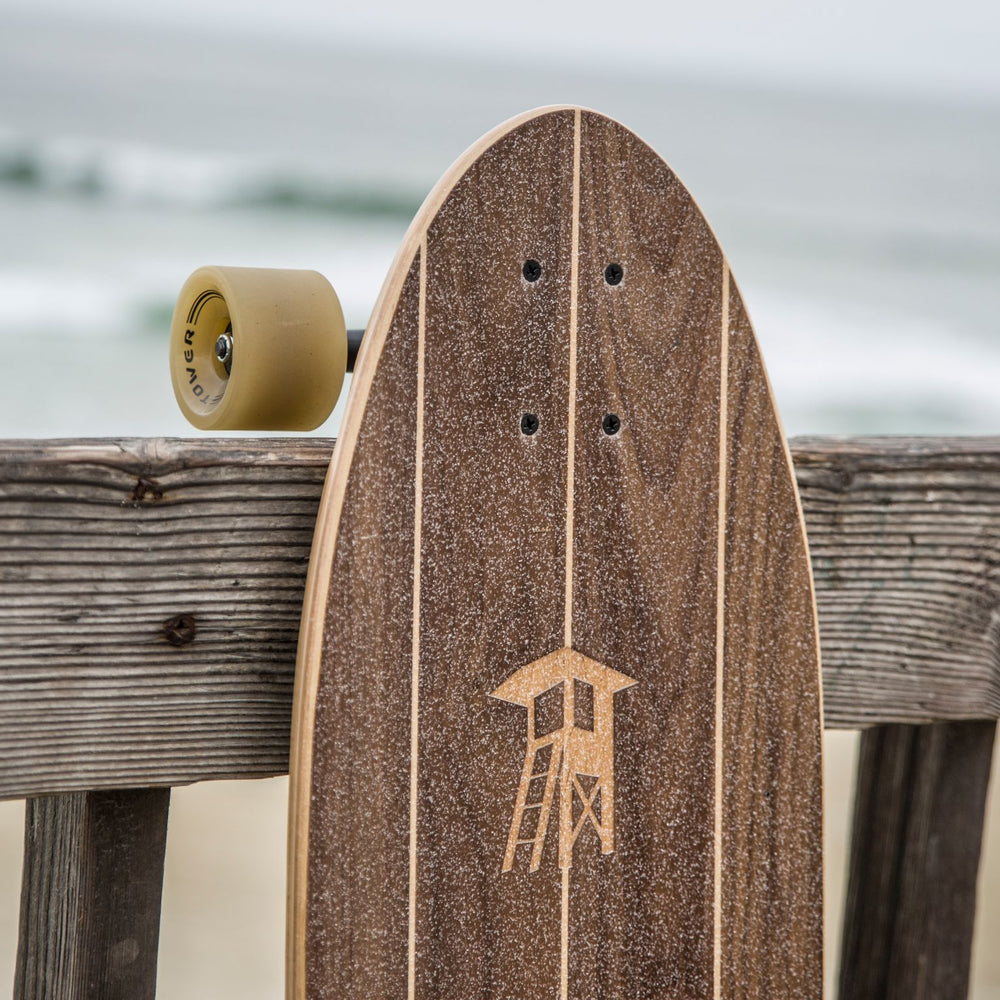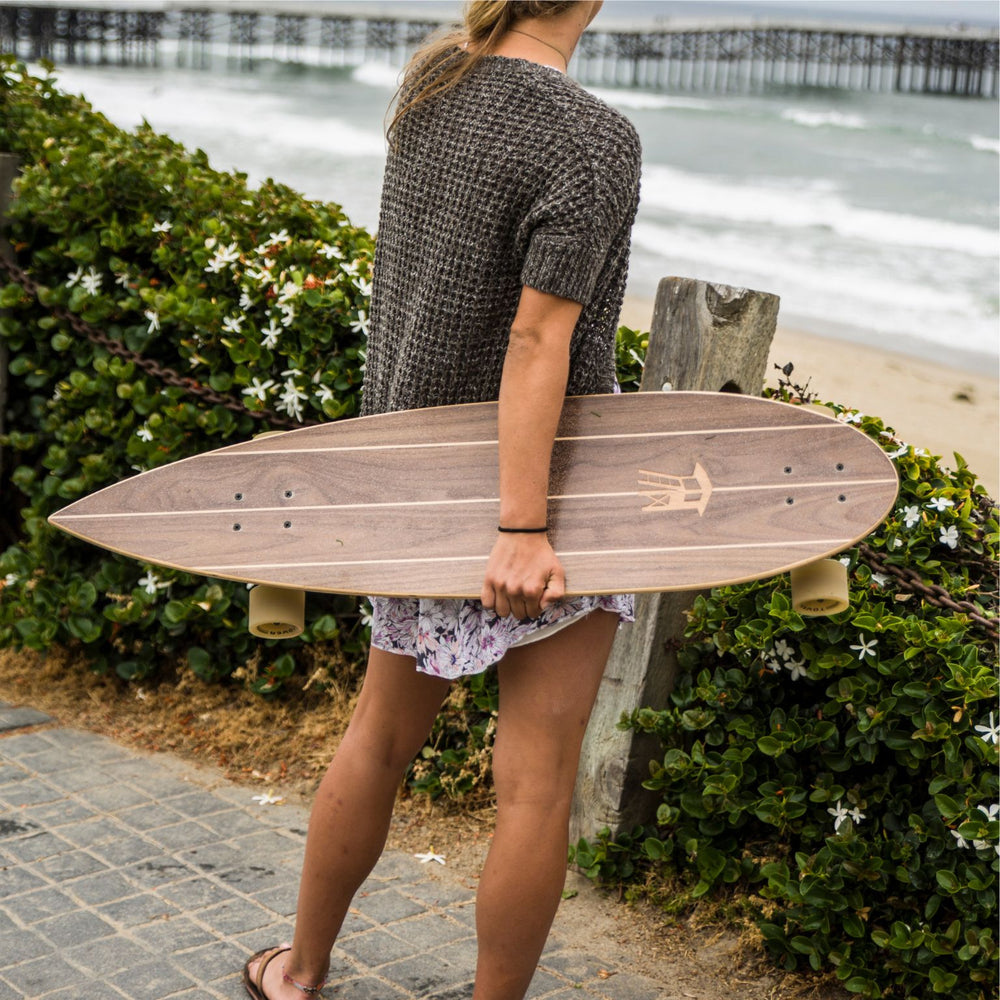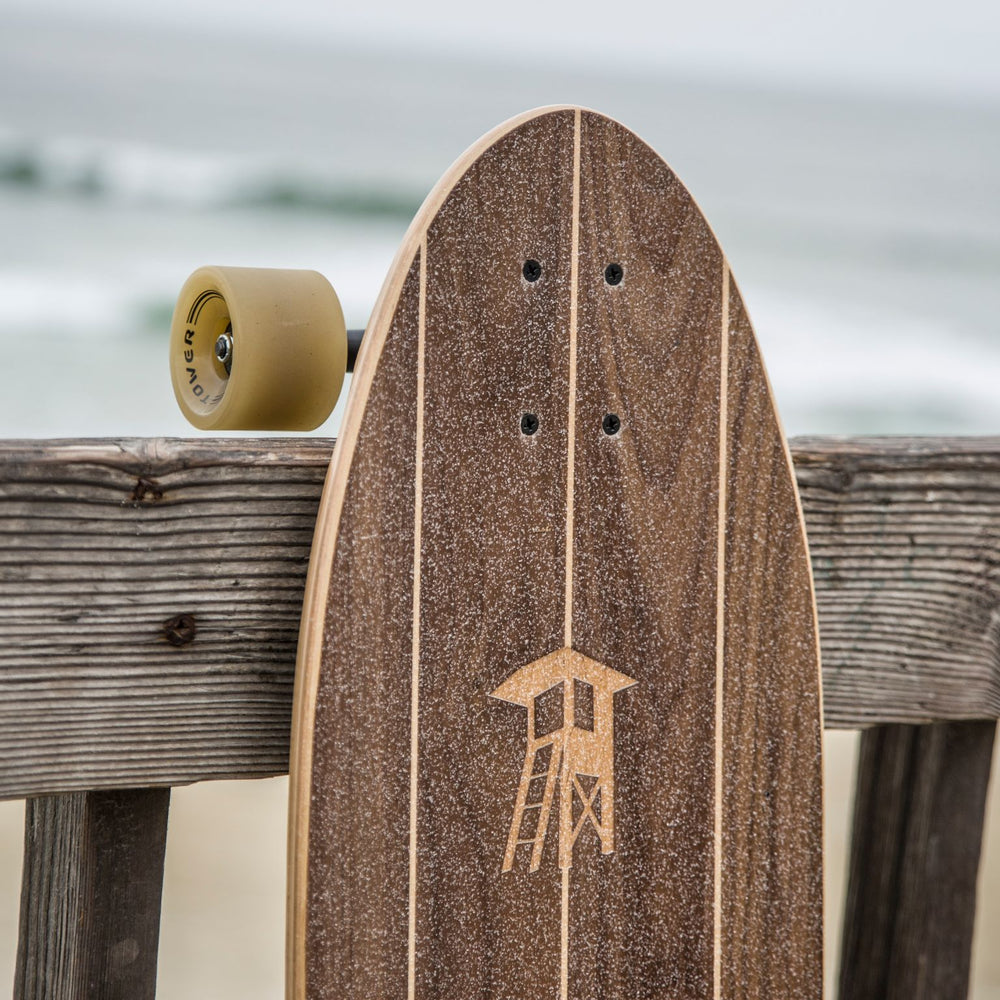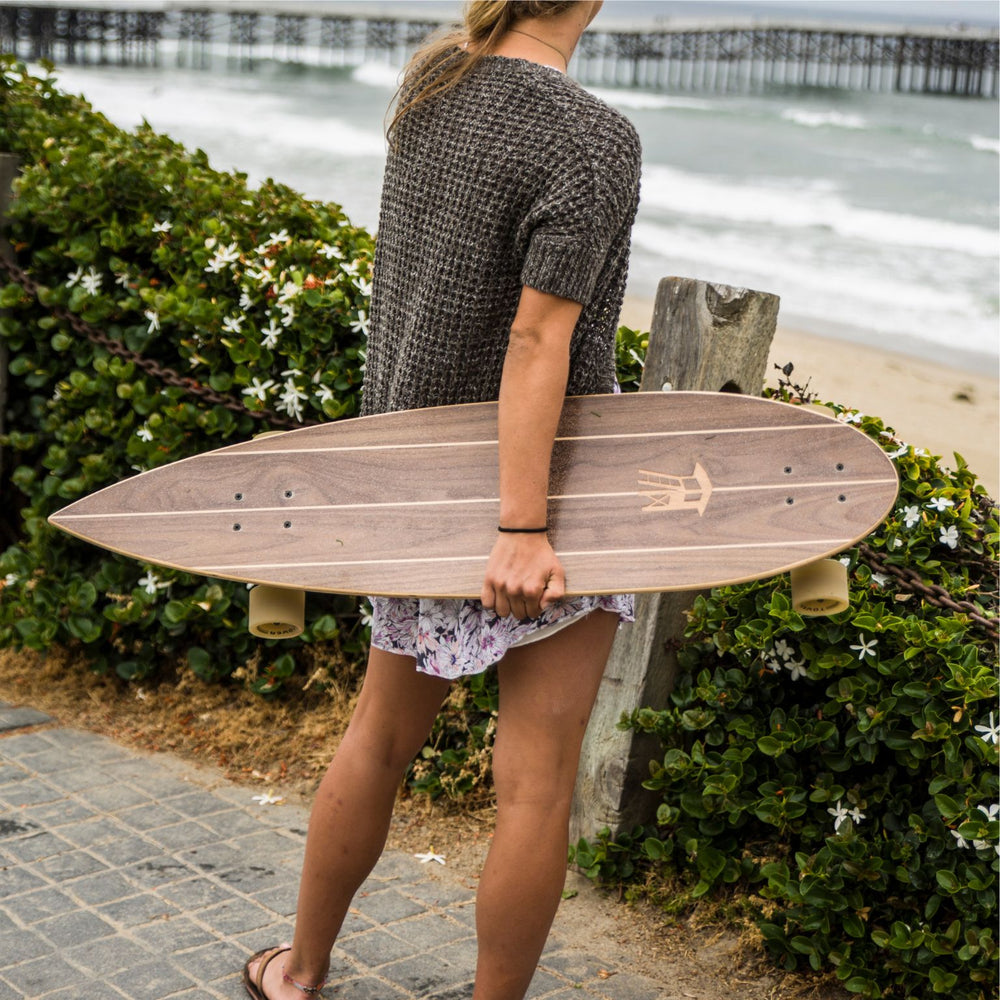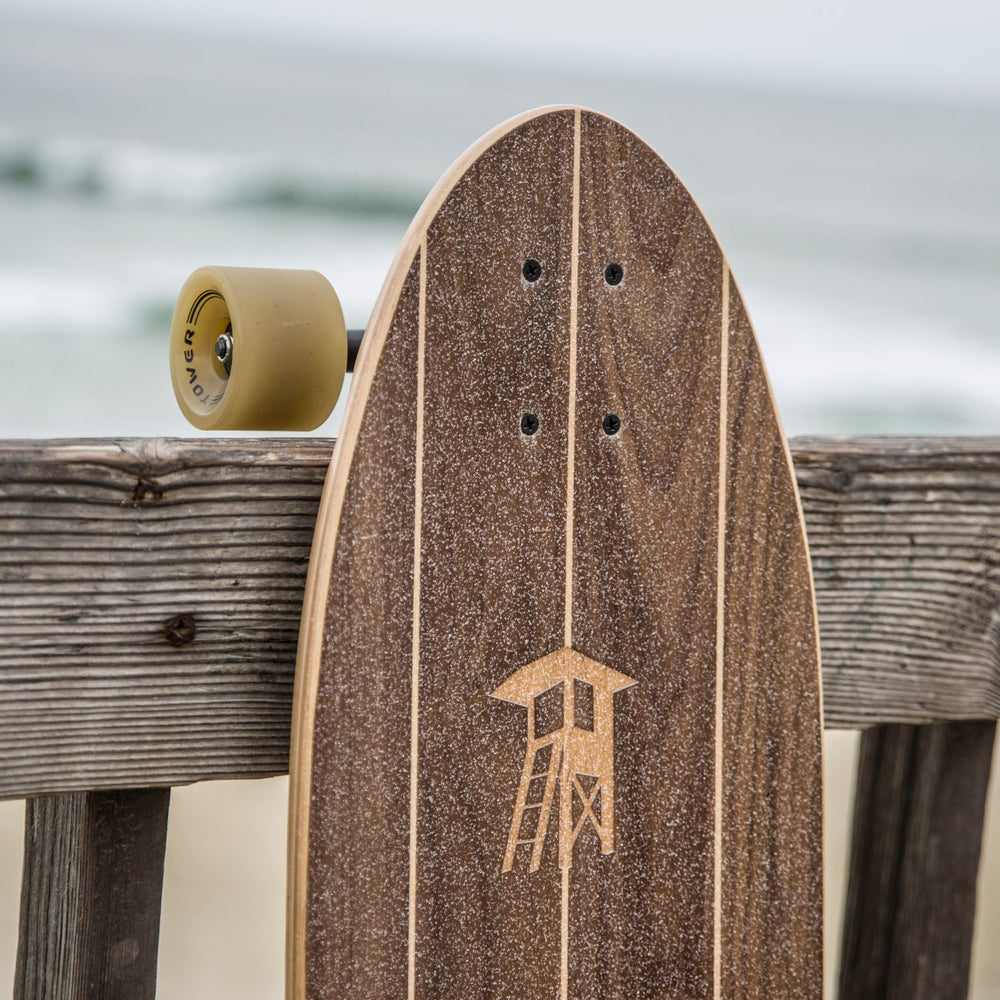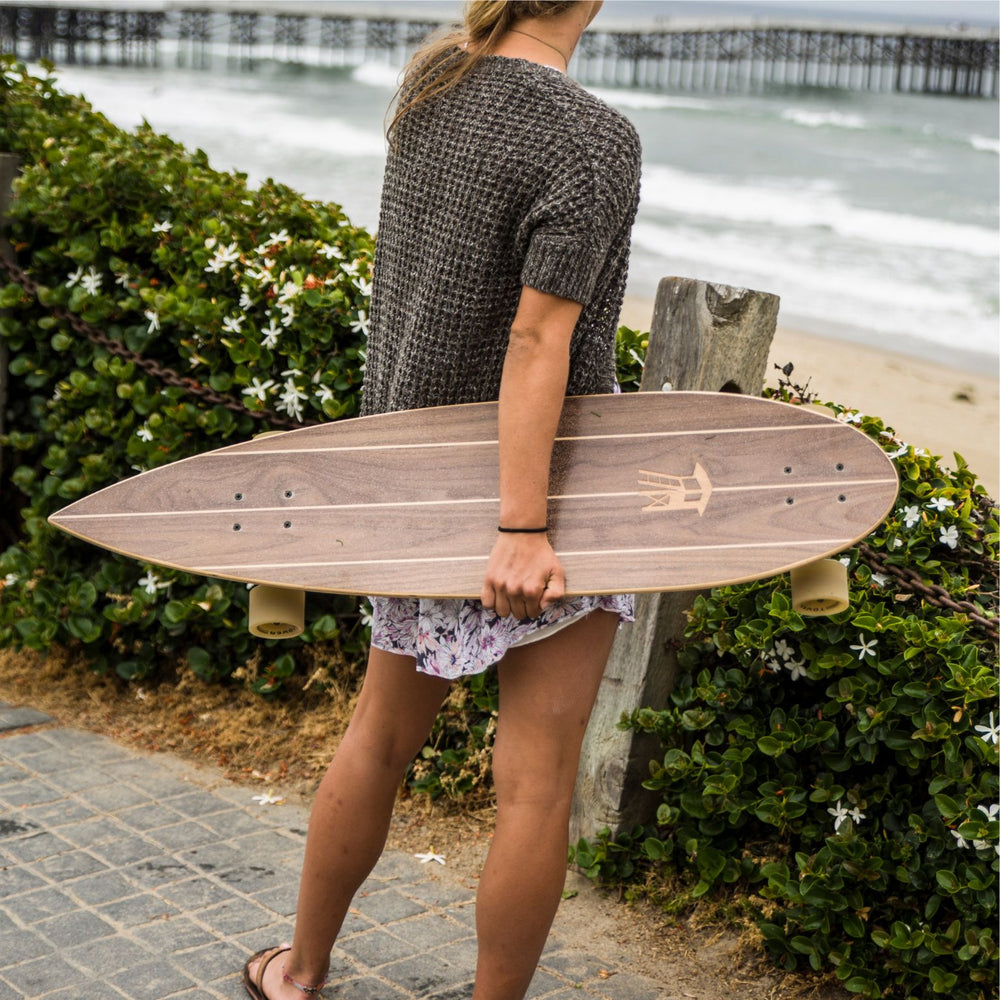 Boardwalk Cruiser Skateboard
DESCRIPTION
The 42" Pintail Longboard by Tower is the perfect long board for cruising. It's large wheels and precision bearings allow it ride straight out of the box and is super smooth over any bumps or cracks you might face. The deck has 1 1/2" of clearance over the wheels so this board can handle sharp turns with ease to help with speed control on downhill sections. Whether you're a beginner or an experienced longboarder, the 10" wide deck offers plenty of forgiveness so this complete set is great for all skill levels.
The old school deck is made from a combination of maple and walnut, giving it strength, a little flex and a classic old school aesthetic which is uncompromised by a top layer of clear grip tape. We placed the front trucks 2 1/2" from the nose to allow for easier cross stepping and nose riding.
TECHNICAL SPECS
Size: 42"x10"
Deck: 10ply (7 layers of Maple and 2 layers of Walnut).
Trucks: 180mm (7") Premium light weight alloy
Wheels: 70mm x 51mm
Bearings: ABEC-9
Grip: Clear unique sand
We know customer satisfaction
SUPERIOR CUSTOMER SERVICE
We stand behind our products
On orders over $100
Extended Product Information
The Perfect Cruiser
With each push this board just keeps going. The deck provides a nice wide platform to cross step. It has a classic throwback design with real walnut wood.. This board is premium, it's got premium wood, premium trucks, premium wheels and premium bearings. All put together for a premium board. Completely assembled for an unbox and play experience.
Tower Pintail Skateboard Video
The Reviews Are In!
Great Longboard
smooth ride, great looking board!
Like art in motion
This is one of the most beautiful skateboard I've seen. And with high-end bearings and wheels, it rides as great as it looks!