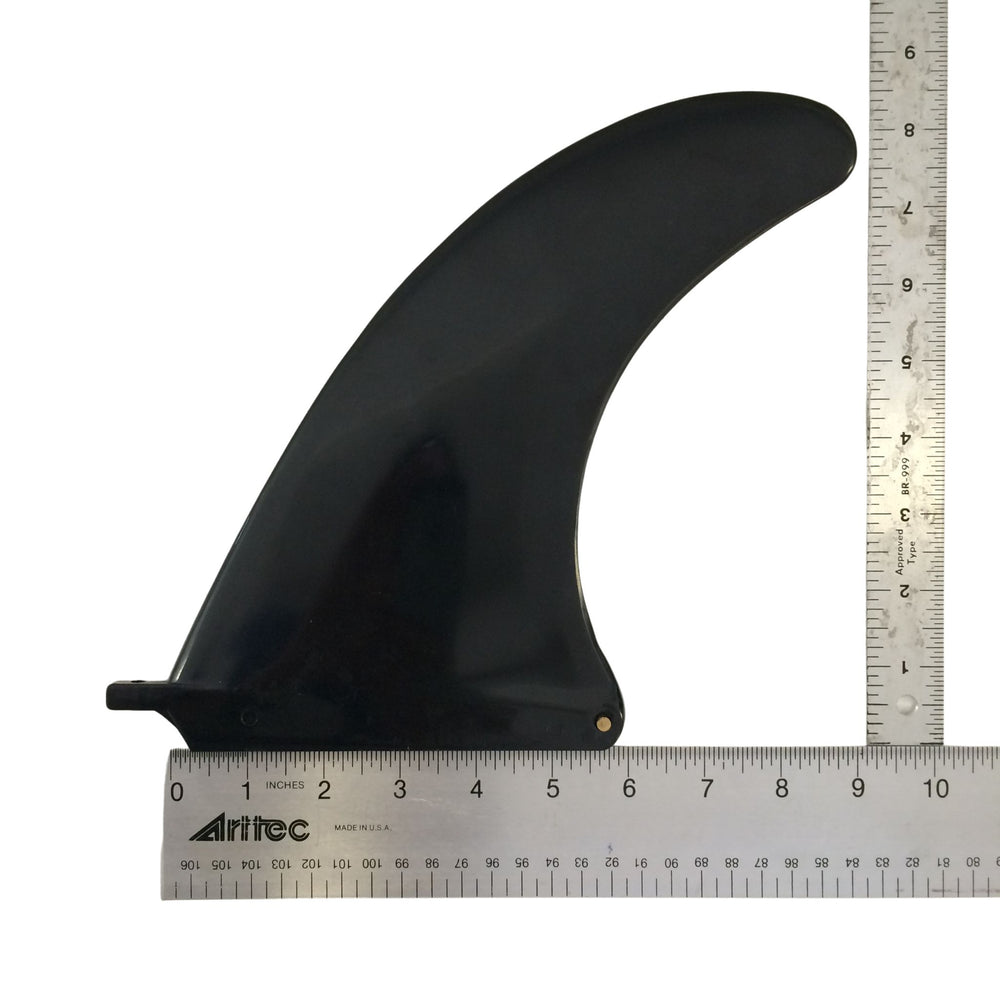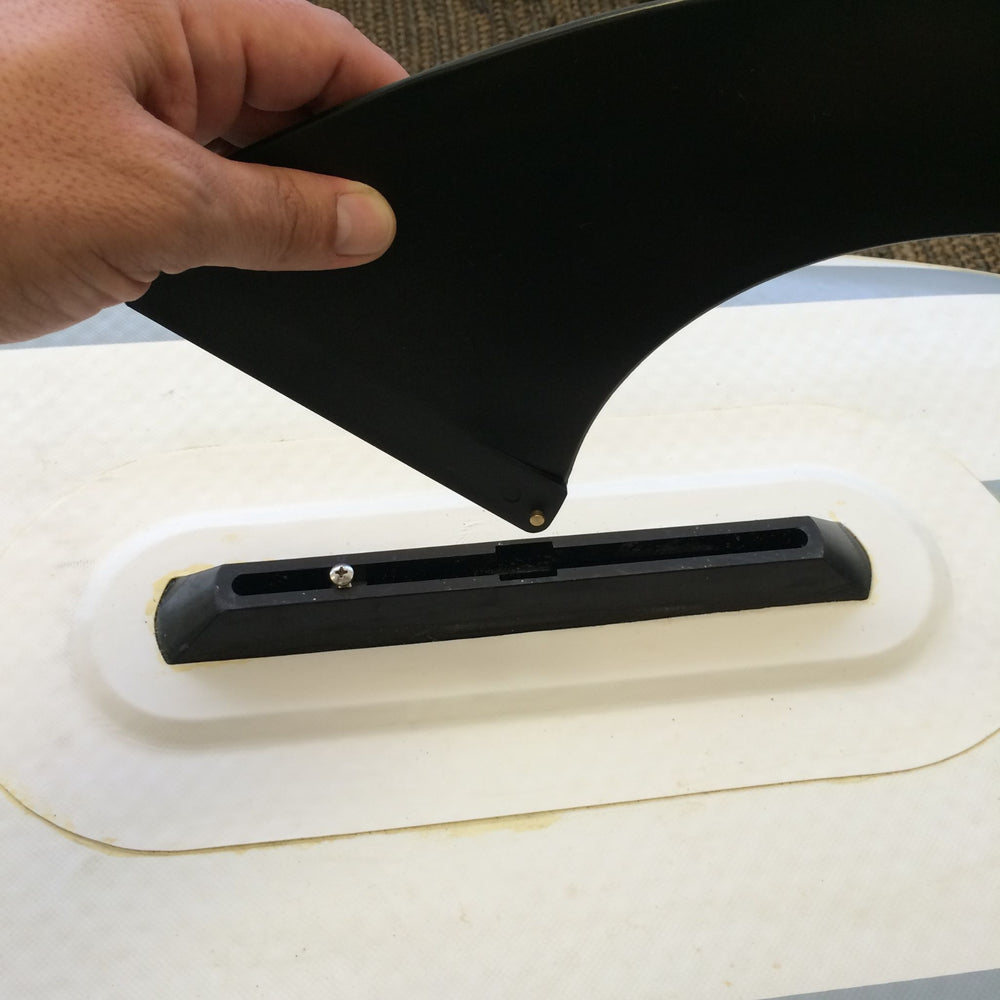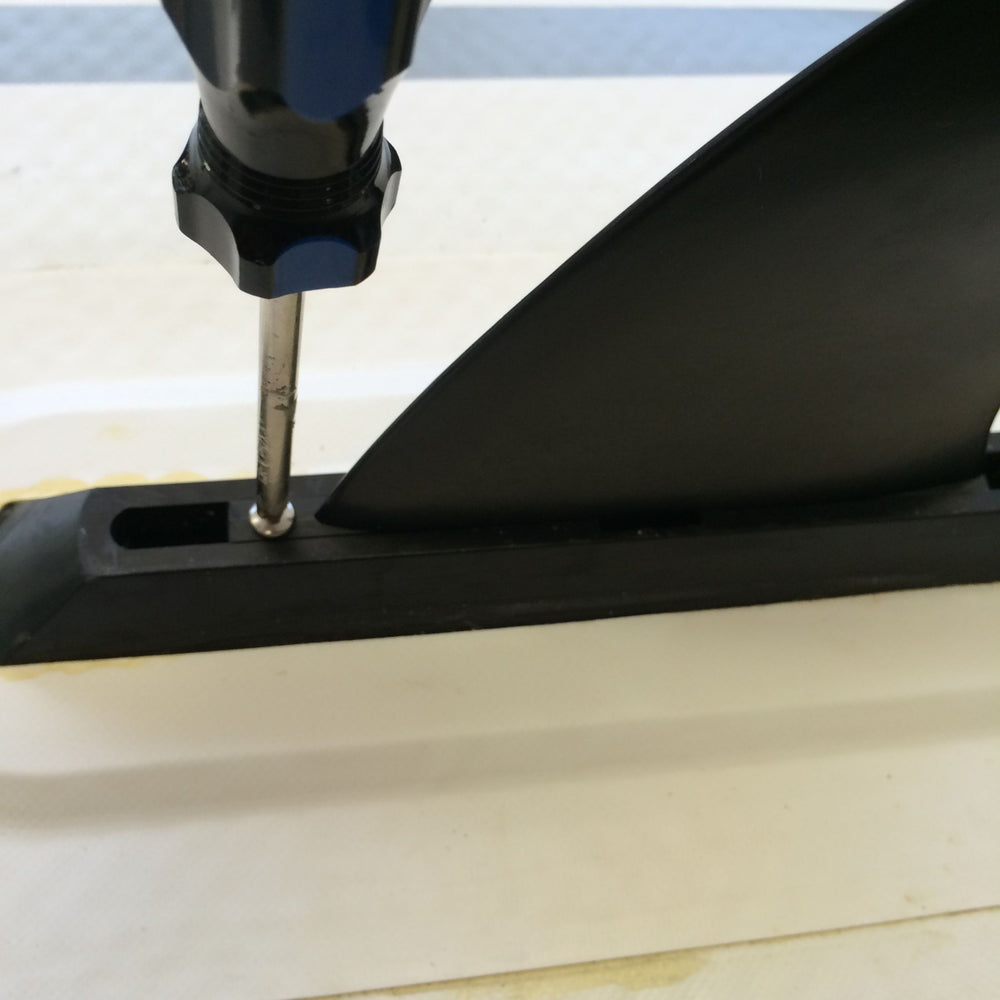 SUP Fin (standard long board box)
DESCRIPTION
SUP fin replacement center fin and screw for all Tower hard boards and 2014 and earlier model Tower Xplorer 14' iSUPs. This fits a standard long board fin box like you find on surfboards.
WHAT'S INCLUDED
One (1) 8.5" Standard Long board Fin
One (1) Screw Plate
One (1) Fin Screw
TECHNICAL SPECS
Fin Height - 8.5"

Fin Base Width - 9"
We know customer satisfaction
SUPERIOR CUSTOMER SERVICE
We stand behind our products
On orders over $100
Extended Product Information
How to Replace your Hard Board SUP Center Fin
Directions
Gather your materials. You will need a SUP center fin and a screw and base plate. The screw and base plate will already be in the fin box in the board. You will also need a screwdriver.
Unscrew the screw out of the base plate but leave the base plate in the fin box.
Place the fin into the fin box using the channel guide pin to guide it into place.
Line up the base plate with the hole in the center fin.
Using the screwdriver, tighten the screw into place so that the center fin is completely taught.
Enjoy your paddle board!
Tutorial Video on Installing your Hard Board Center Fin
The Reviews Are In!
Never received it
After I bought my board I wanted an extra fin. I bought it, for some reason it was returned to the manufacturer and as of today I got nothing.
Replacement Fin
Tower Paddle Boards sent me a replacement fin fast when I lost mine in a move. All the local stores were closed due to the Corona Virus situation. Tower Paddle Board will get your order to you fast!
Did not fit
Did not fit my board. Tower does not stock fins for the Adventure 2 from 2015.
fin parts replacement
Sara at Tower was so helpful getting me the replacement parts for our inflatable SUP fin. It was such a breath of fresh air to work with an actual person who actually cared! Thank you!
Great Service!!!!
Fantastic Service. Purchased a board few years ago and had to reorder a fin and screw set. Second experience was just as great as the first. I would not only recommend the customer service but also the product!