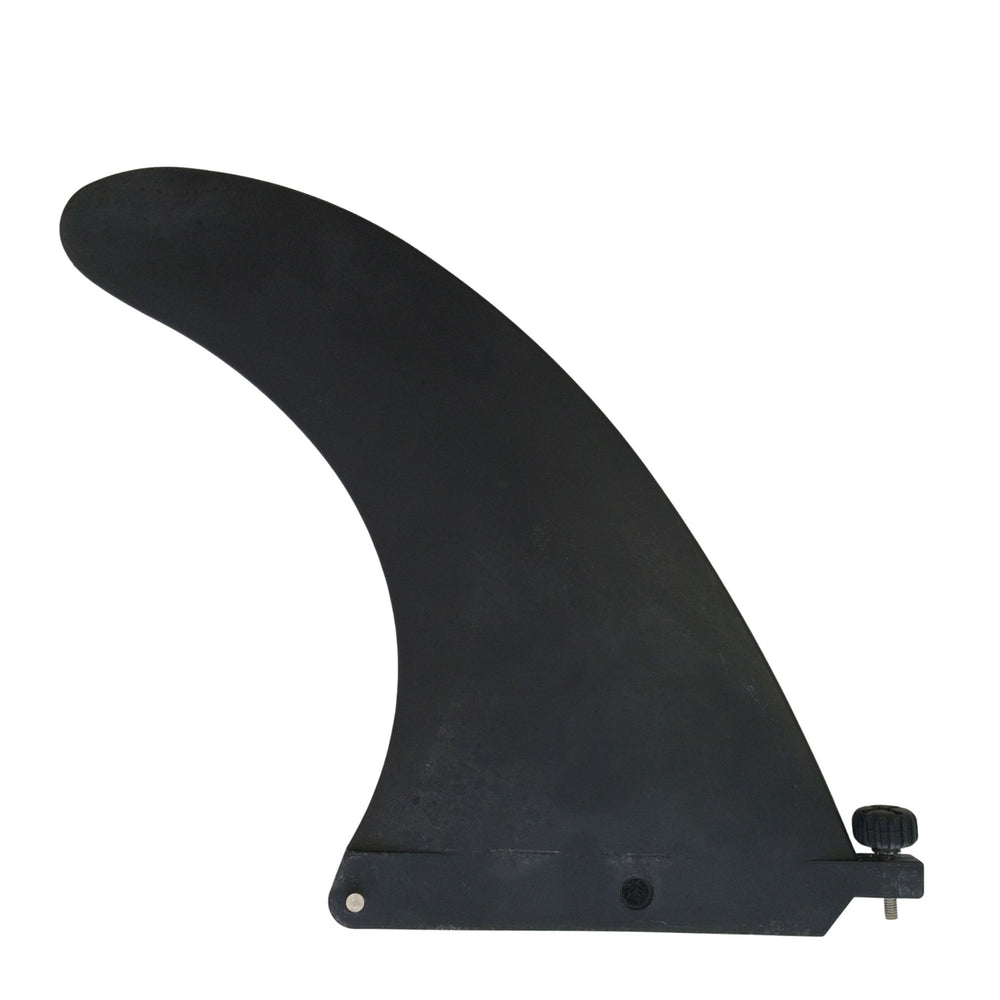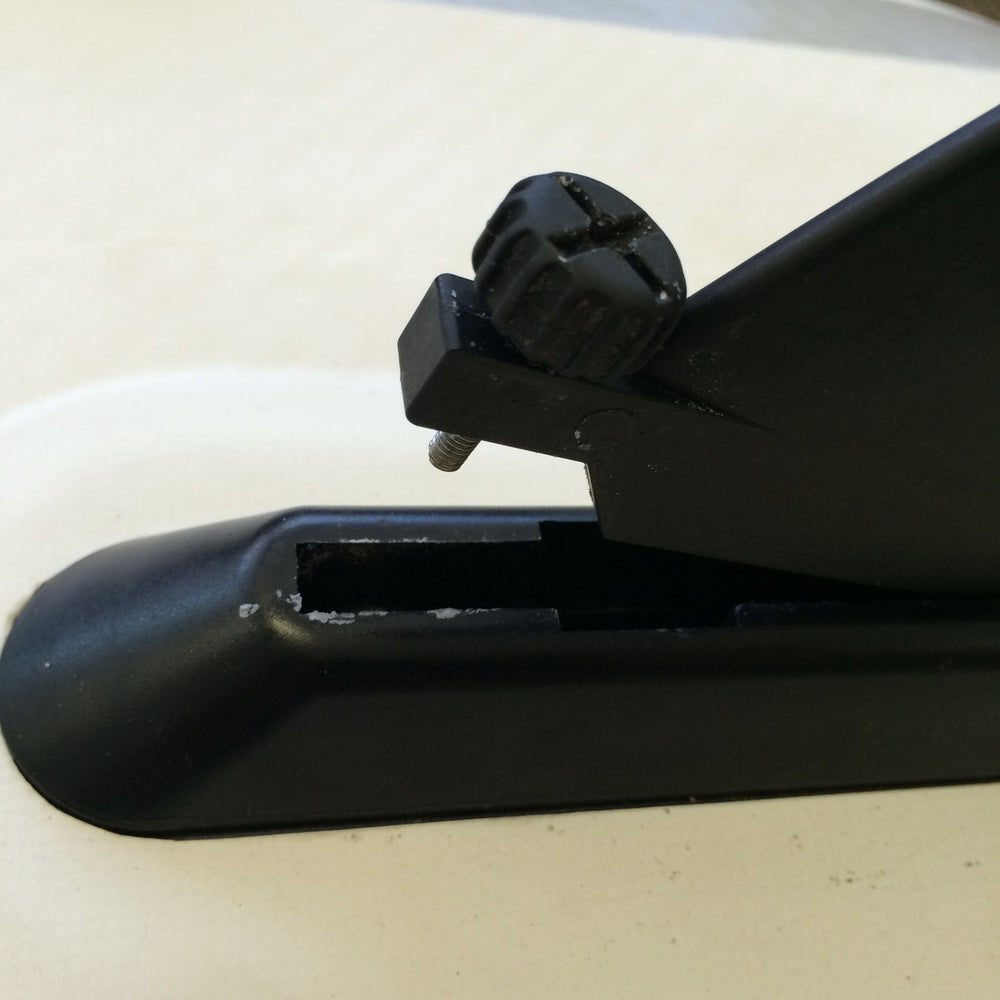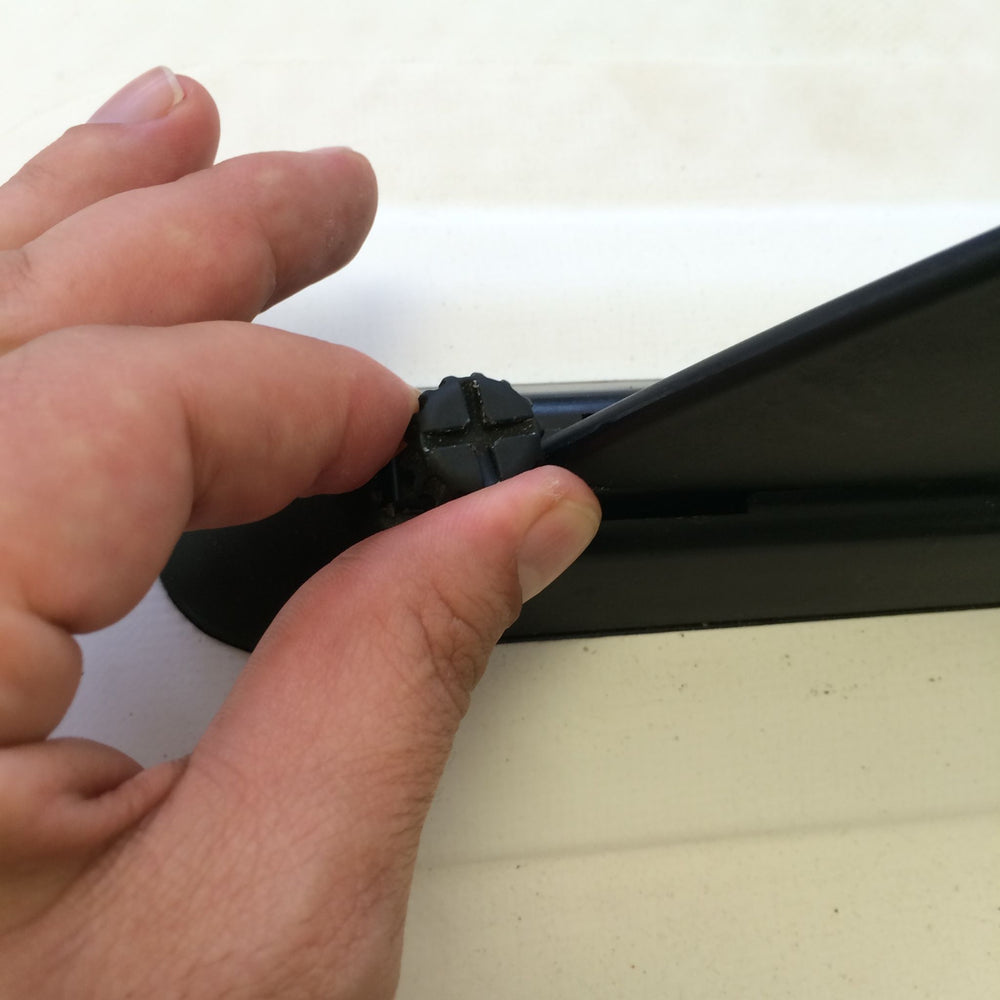 Tool Free iSUP Fin | 2014 Models Only
DESCRIPTION
Compatible with our previous iSUP models (Adventure 9'10's of 5 years ago, Xplorer 14' of 5 years ago). Most Tool Free model boards were sold spring and early summer 2014. The screw is integrated into the base of the fin and there is a screw plate embedded in the fin box that you attach to.
TECHNICAL SPECS
Fin dimensions: 8" tall x 4.5" long base
We know customer satisfaction
SUPERIOR CUSTOMER SERVICE
We stand behind our products
On orders over $100
Extended Product Information
Purpose of stand up paddle board fins
Fins provide stability and traction to your board when maneuvering through water. It's fundamental that every stand up paddleboard have at least one large single fin placed in the middle, center fin box. This center fin helps with directional paddling, ensuring you move in a relatively straight line toward where you are paddling. Without any fin your board would slip and slide around on the water and it would be tough to move in a desired direction without zig-zagging.

Adding two side fins, commonly known as a 2+1 set up, to your SUP will dramatically help your boards traction as well. When surfing this is highly recommended in order to always have at least one fin in the water at all times, even when your board is turning and on its rail.
Installation Instructions
This is the tool-free model (with the black screw top) that has an integrated screw attached to the fin base. You can turn the screw knob with your hands. It can also be done with a large screwdriver, but you can use your hands in a pinch. This method provides a secure hold onto the board and if installed properly will guarantee your fin will not come loose while in use.
The Reviews Are In!
Very sturdy and easy to use....
...BUT I recommend using a screwdriver anyhow as hand-tightening is rarely good enough.
Lost Fin will not equal a lost summer
We LOVE our Tower 14' inflatable SUP. We use it throughout the season in Maine. Imagine our dismay when we took it out of storage and could not find the fin. tracking a straight line was very difficult. We went straight to the Tower web site and we thrilled to see a replacement fin available. We were even more thrilled to find its a tool free version making set up and take down even easier. We will get many more years of enjoyment from our board.
Replacement produce
Great customer service. I was able to speak to a person on the phone, no outsourcing. I called about a replacement screw for my fin and sent me a new fin with the new screw. It arrived super fast. I love my paddle board and this is a great company. Thank you.
Fin
Bought as a replacement in case something happens to the original fin. Haven't needed it yet. The first fin has held up great, even with all the kids running it up on the beach and against some rocks.
perfect
We bought an inflatable SUP that was 50% off on clearance in a big sporting goods store - probably because when we opened the box, we discovered the fin was missing. The store couldn't/wouldn't help, but we came on this site and found exactly what we needed for a great price and fast shipping. Works perfectly on our board in both the calm river and the ocean waves.