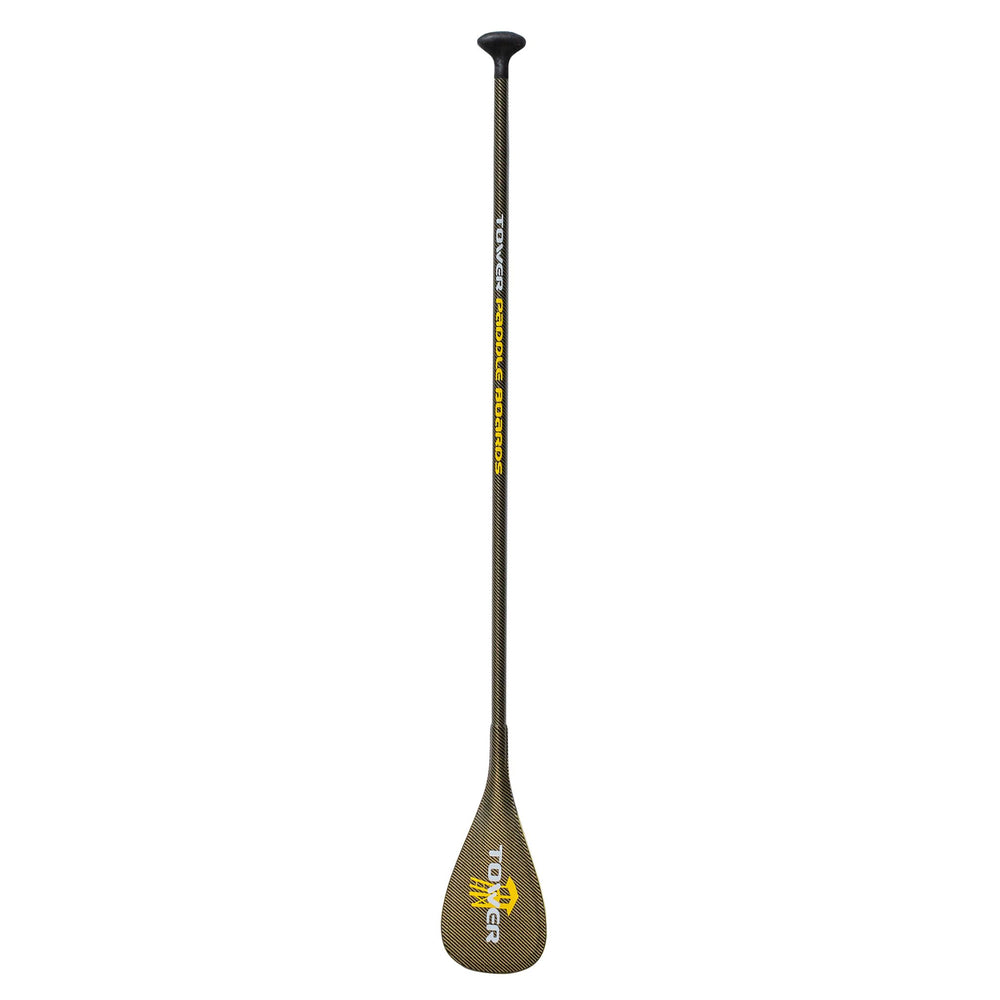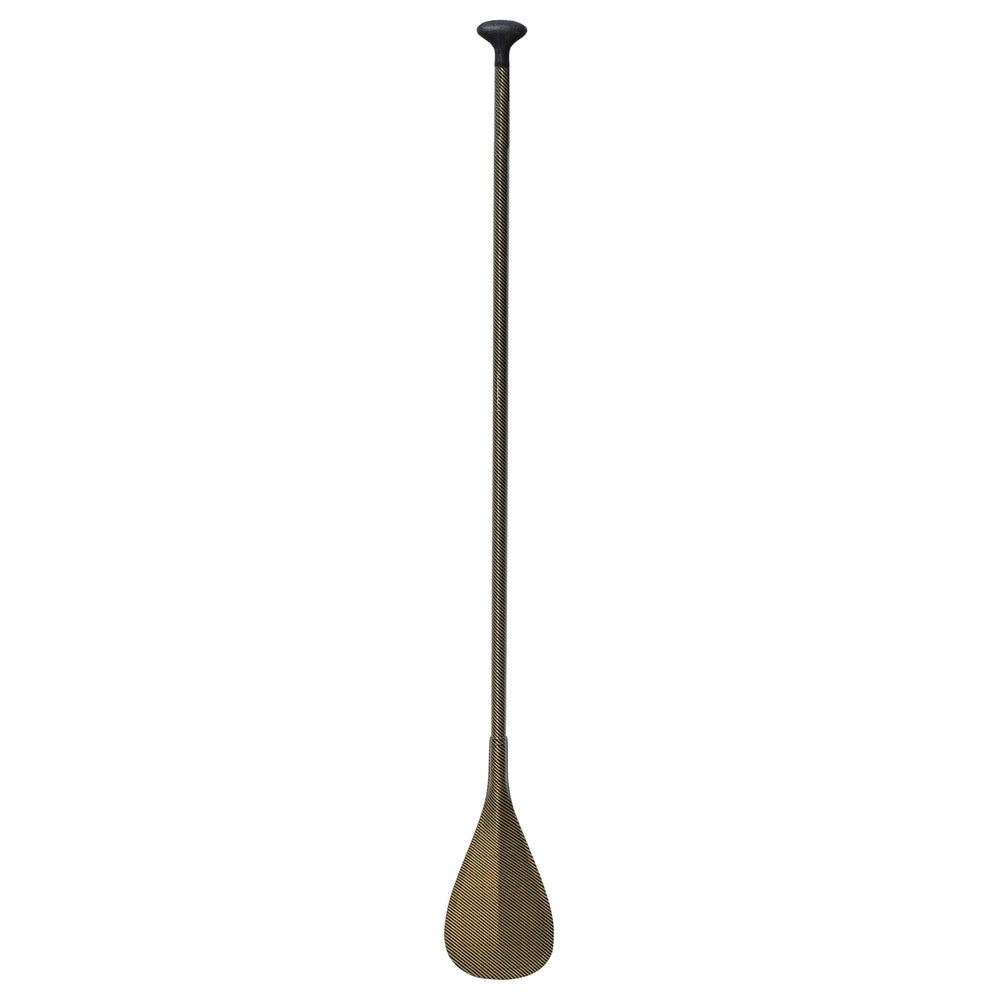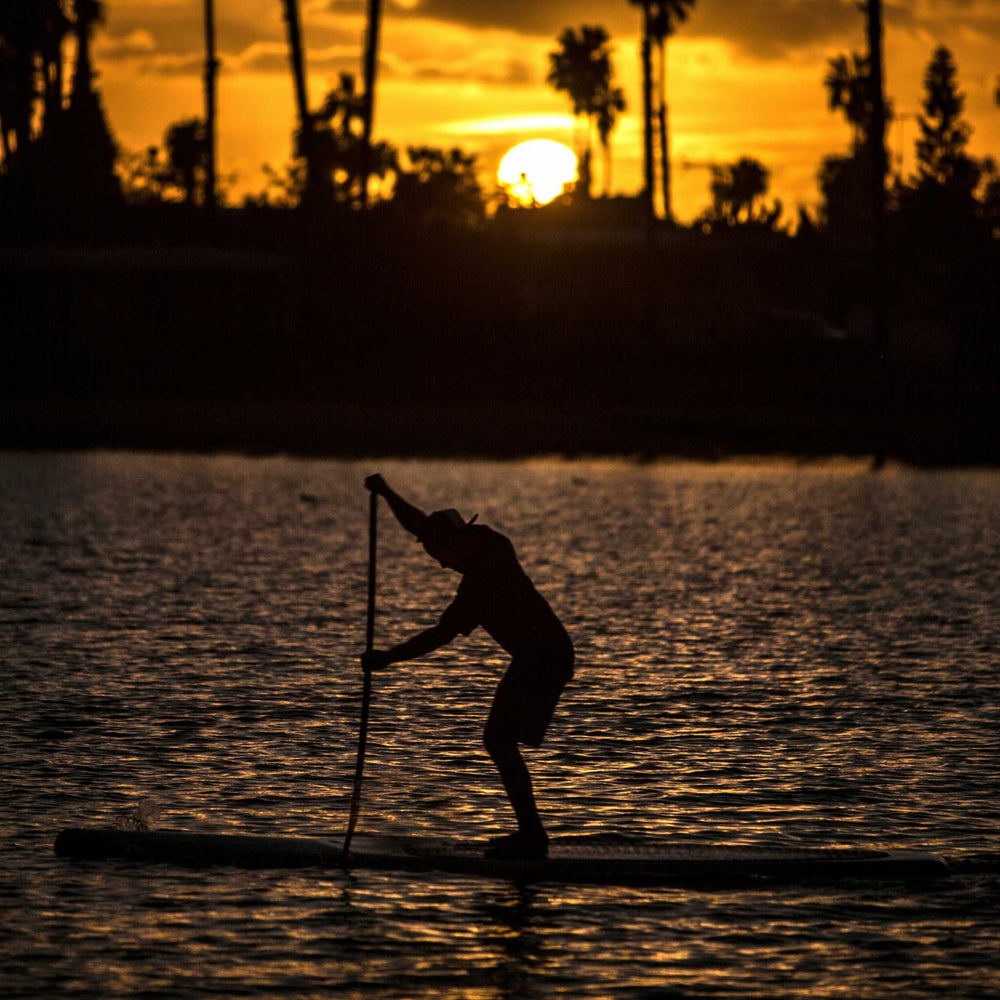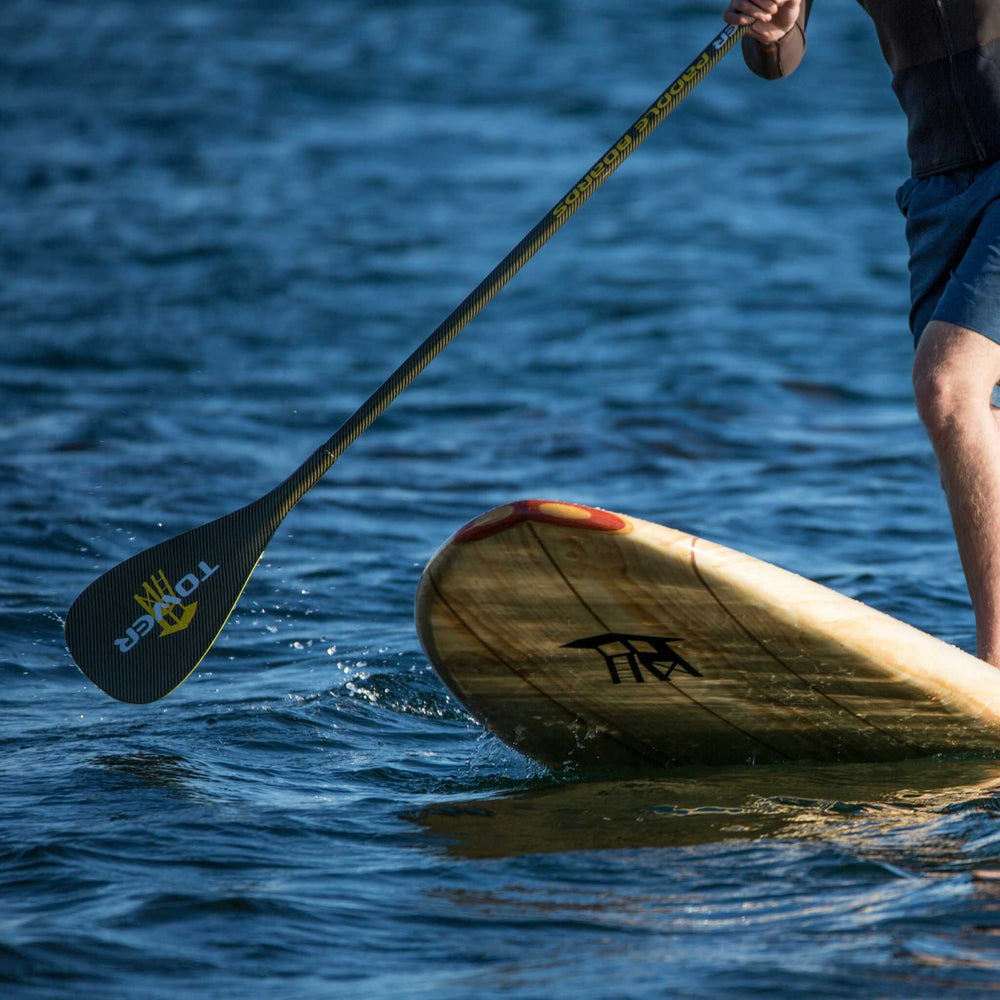 1-Piece Carbon Kevlar SUP Paddle
DESCRIPTION
The best value on one of the very highest-end paddles you can find. A head-turning paddle that encompasses the flexible, lightweight strength benefits of carbon fiber with the added durability of Kevlar.
100% 3K prepreg carbon/Kevlar shaft
Yellow ABS edge built in to protect blade
Subtle dihedral blade to ensure smooth stroke
EVA wrapped handle for comfort & grip
Single piece cut-down paddle
TECHNICAL SPECS
Weight: 19.3 ounces
Paddle Length: 87" max, cut to size at home

Blade Dimensions: 20.5 cm wide by 42 cm deep
Blade Angle: 10 Degrees
We know customer satisfaction
SUPERIOR CUSTOMER SERVICE
We stand behind our products
On orders over $100
The Reviews Are In!
Carbon Kevlar SUP Paddle
The Carbon kevlar sup paddle is the best paddle I've used so far.
The lightest shaft, the thinnest blade, and the super duper cushioned handle make this by far the most superior paddle experience. the color and pattern are killer. Customer service was in line with the quality of the product. thanks, Tower
So light!
I am so pleases with how light and how much abuse this paddle takes. Absolutely love it!
Amazing paddle at amazing price
Customer service was fast at answering my many questions. Delivery was fast. Paddle is light and strong. Handle is sculpted perfect. The price is the best part. I will probably buy another and cut slightly longer for all around.
Carbon Kevlar paddle
Paddle looks great, seems like it is well built. Used it for the first time today, in 4'to 5'surf and was very impressed. Very stiff and comfortable grip. Half the price of other paddles I was looking at.
Amazing paddle at amazing price
I thought this deal is too good to be true. Well, I was wrong. The paddle is light and strong. The 8.5" blade moves the board with ease. A little wide for hard, fast, start stroke, but doable. I love the Kevlar. This paddle will last. I wish I came across Tower before I bought another brand race board. The Tower 12'6" race board looks fast!
Review
Great looking paddle. Gave it a good inspection. If being meticulous, I must say there is a small flaw where the paddle meets the shaft. The outer seem on one side is a little rough. After running my fingernail across it, nothing flaked or blemished so I am assuming it is cosmetic and the bond is good. Hopefully the temp will rise someday and I can give it a test.
Very light
I am impresed of how it performs much better than my old paddle
Game Changer
I ordered this paddle after breaking two carbon paddles in the surf. Not only did it have the carbon kevlar mix (stronger) it has a super grippy soft handle that's hard to miss when switching hands and it's at a price you can't beat. The pictures on the web site do not do it justice. It is a well crafted paddle. Even the small details how it has a little extra lip on the edge of the paddle face that seems to give you a more GO. And the kevlar makes it more like a runbber band springing you into the wave. Let's say you can start a little late and still catch the wave. Hope this helps. I don't review things often unless I feel it will help others.
great paddle
very happy with this paddle, easily customizable, light and durable.
Very nice
I have this paddle and the carbon Kevlar. I like the feel of this one a lot, but I think it looks a little odd since the carbon weave is different on the shaft than the blade