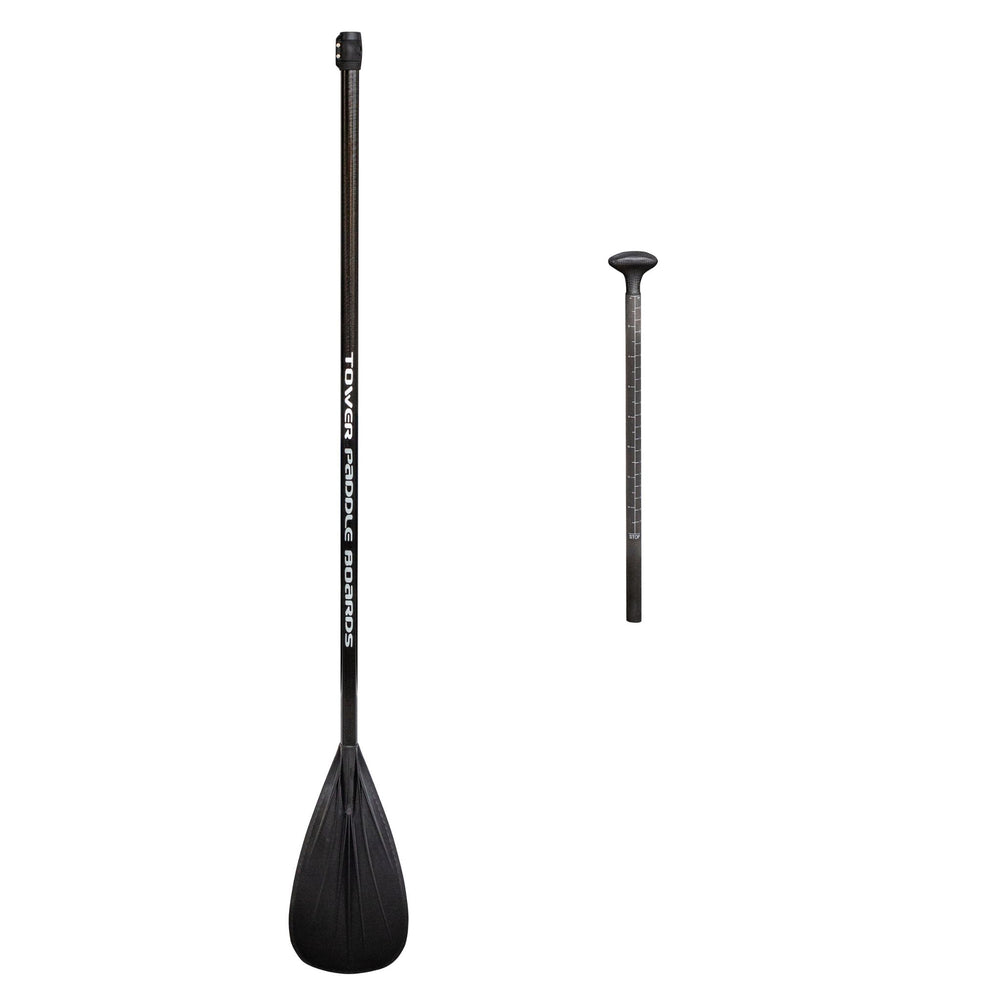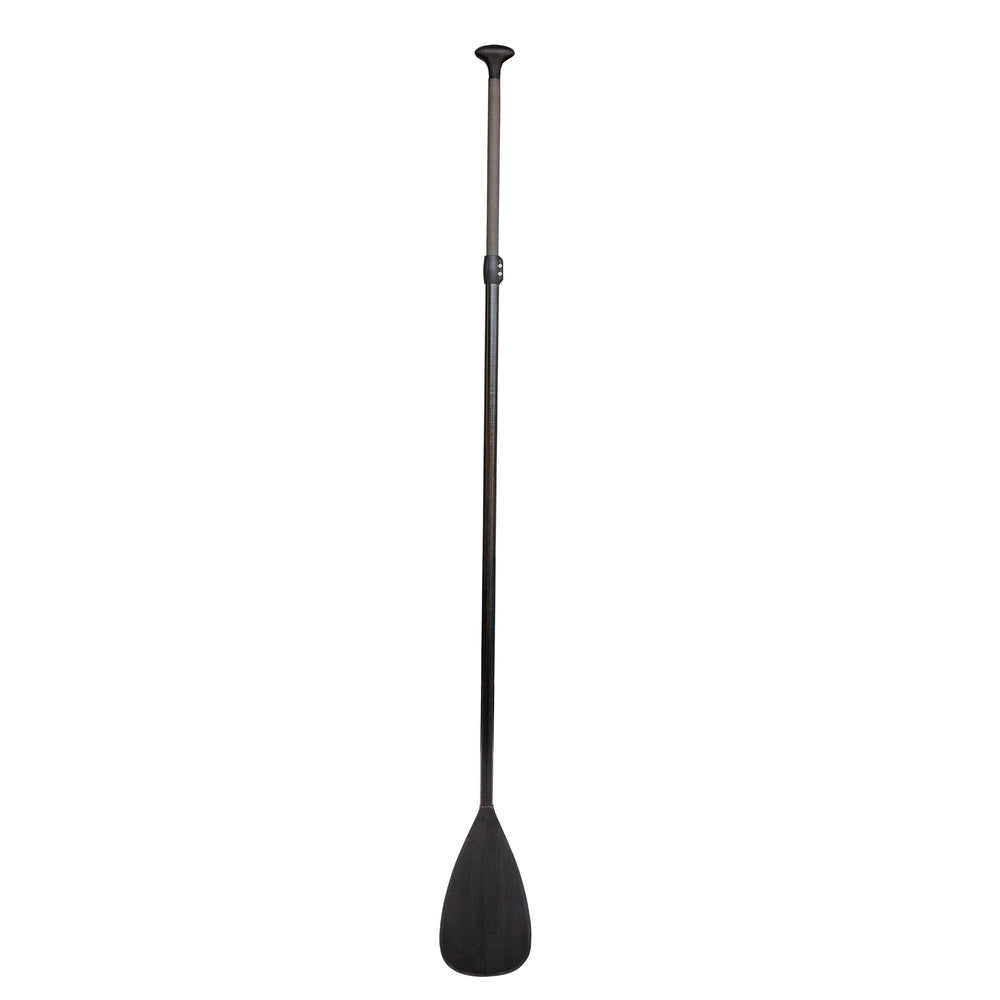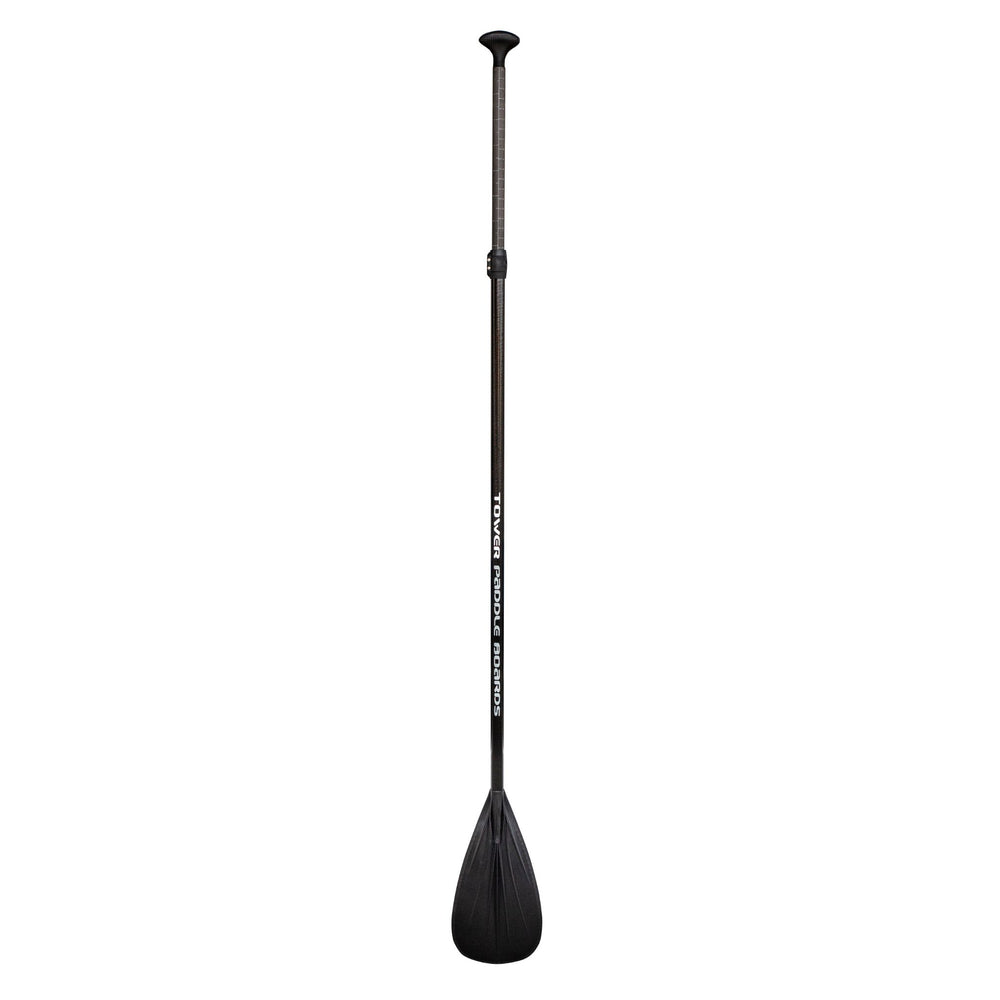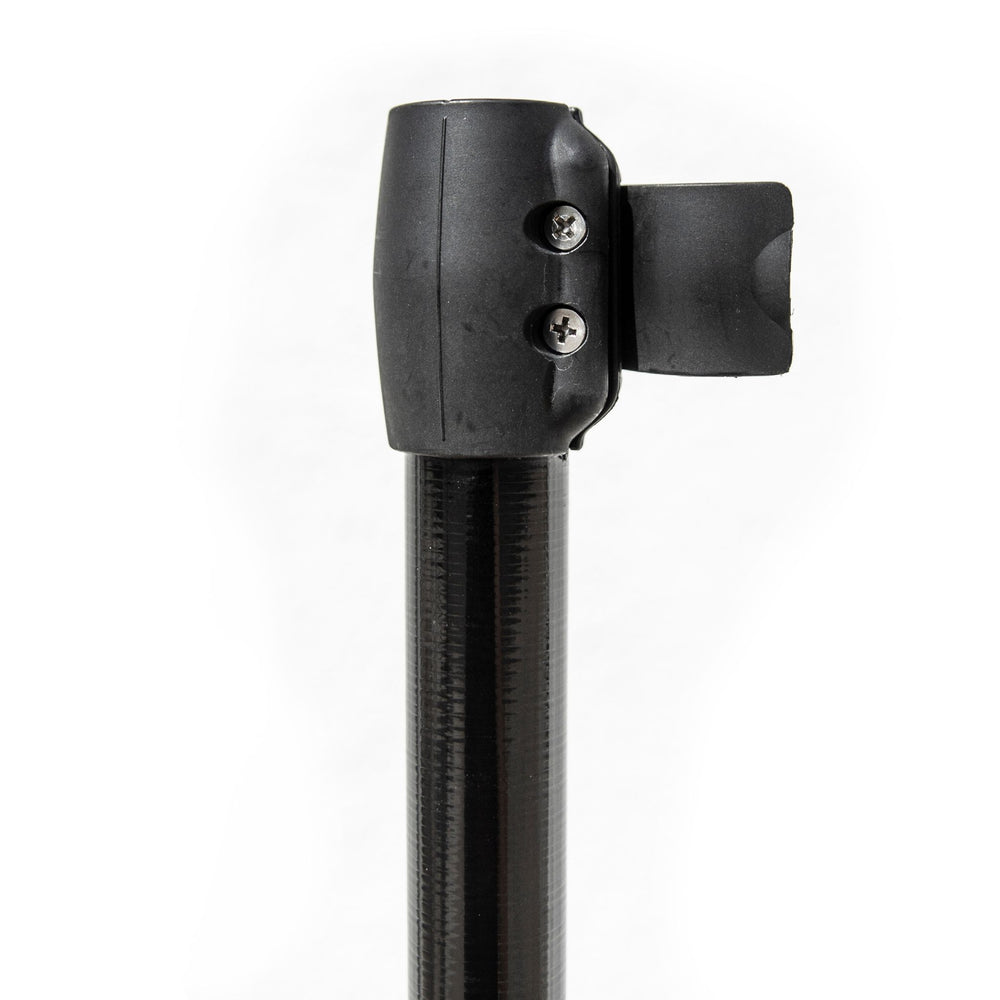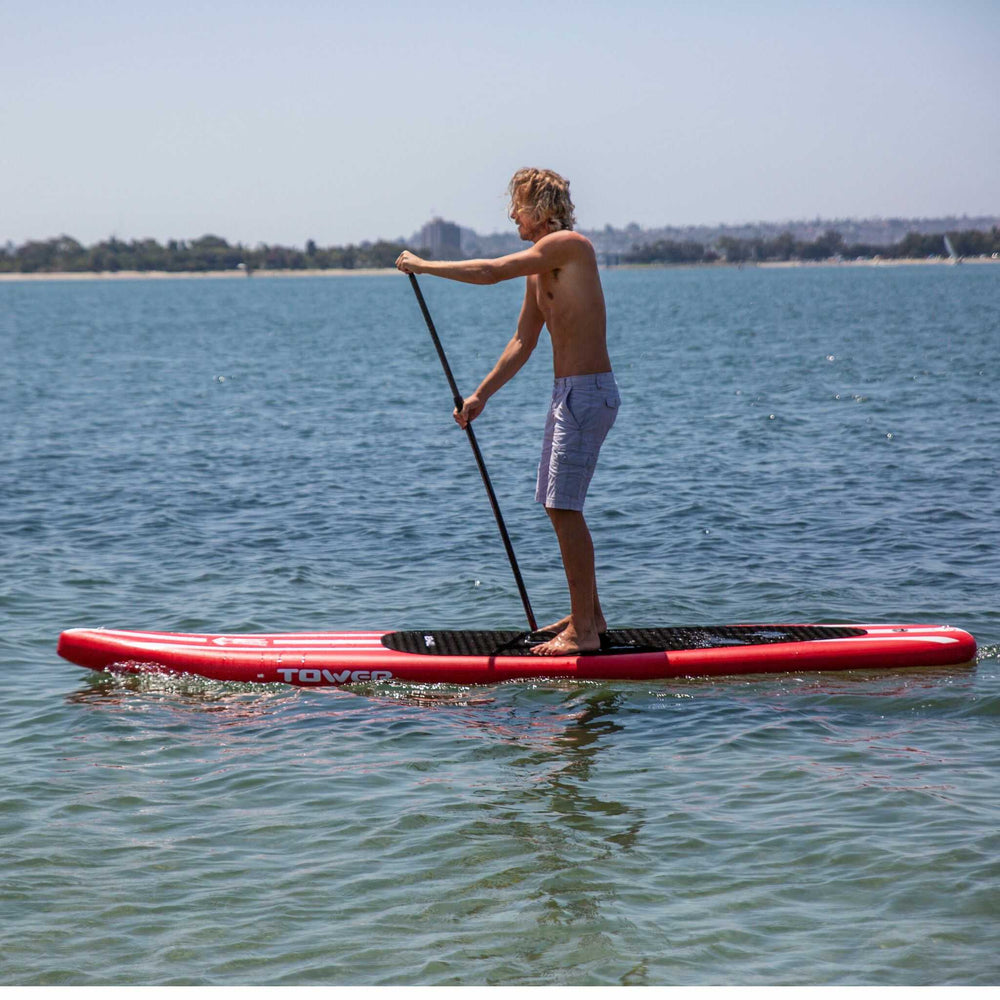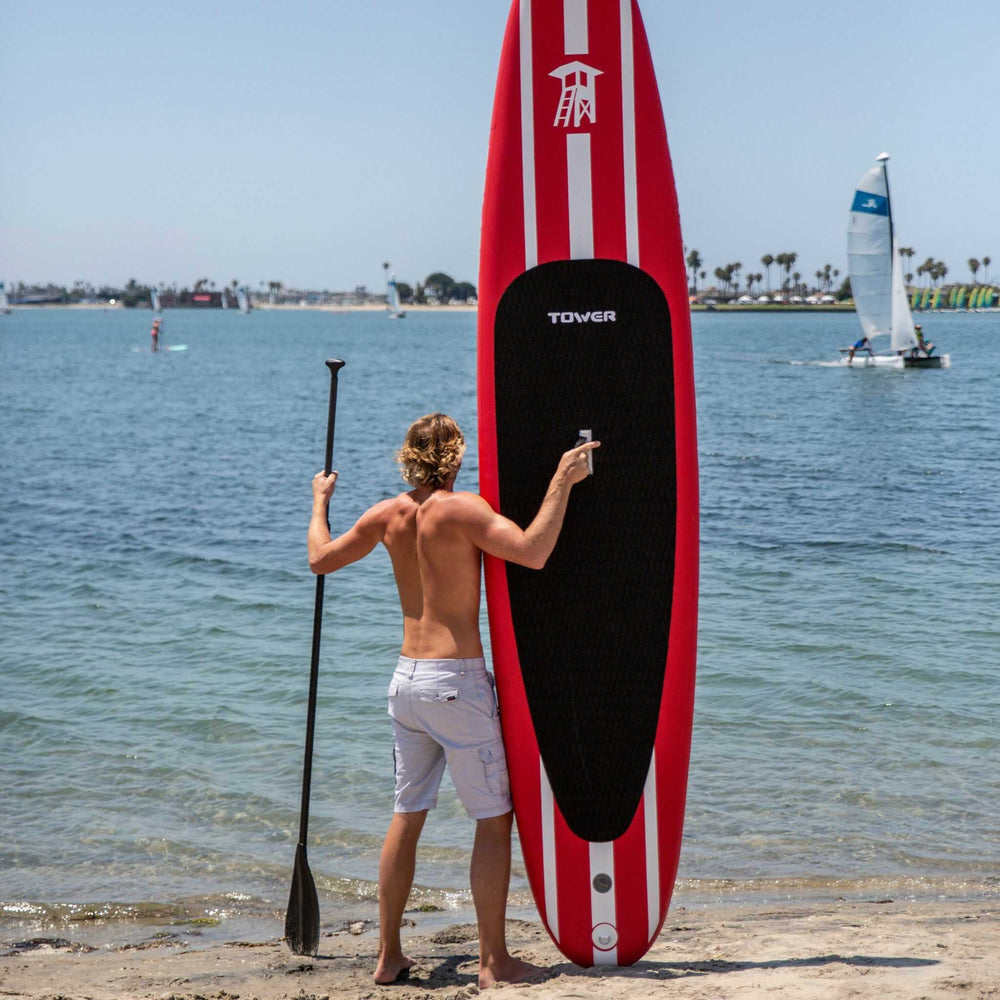 2-Piece Fiberglass SUP Paddle
DESCRIPTION
Paddle board paddles of this quality are rarely priced this low. A great value on a lightweight, quality 2-piece adjustable fiberglass paddle. The perfect paddle for the whole family!
Paddle Board Paddle Features:
Lightweight at only 28 ounces
Adjustable length from 66"-82"
9 degree blade angle for optimal performance
TECHNICAL SPECS
Weight: 28.8 ounces
Adjustable: Yes, be sure to tighten the hex screw if needed
Construction: 2 piece adjustable fiberglass shaft, ABS plastic blade
Paddle Length: Adjustable from 66" to 82"
Blade Dimensions: 20.5 cm wide by 41 cm deep
Blade Angle: 9 Degrees
We know customer satisfaction
SUPERIOR CUSTOMER SERVICE
We stand behind our products
On orders over $100
Extended Product Information
Adjustable & Affordable
It can be difficult to sift through the variety of paddle board paddles on the market today. At tower we've made this easy for you. This two piece Adjustable Fiberglass Paddle by Tower is a great value if you're looking for a reliable and durable SUP paddle. Made up of a fiberglass shaft and ABS blade with rubber edging, it is very well-constructed with high end finishes. The adjusting clasp is the same as on our Adjustable Tower Carbon Kevlar Paddle, so you know you are not compromising on quality. The paddle extends from 66"-82", with a printed marker on the adjusting shaft piece so you are always paddling within the recommended length range. Whether you use an inflatable paddle board or a wood paddle board, our paddle board paddles will help you glide through the water with ease.
Fiberglass Paddle Board Paddles
What material a paddle board paddle is made out of is a key part of choosing the right paddle. Fiberglass has the benefit of being a both lightweight and durable material. Fiberglass is a pretty stiff material making it able to transfer the power from your paddling strokes. The fiberglass shaft ensures you won't have weak points throughout the paddle as this frequently occurs in comparably priced paddles on the market. Fiberglass paddles are lighter than plastic and aluminum paddles but are not as light as carbon fiber paddles. The Tower Paddle Boards logo that decorates the length of the shaft gives the paddle a high end look and feel.
Paddle Blade Size
Our Tower paddle board paddles have a blade size of 20.5cm wide and 41cm deep. With a blade angle of 9 degrees this paddle will effortlessly propel your through the water.
Stand Up Paddle Board Paddle Length
Having your paddle at the right length is critical to having an enjoyable paddling experience. Because we have an adjustable paddle, it is very easy to change the paddle height to fit you. When adjusting your paddle board paddle height there are a few steps to take. First start by lifting you arm above your head. Measure the height from the ground to your wrist. Bring the paddle to about this height and you will be ready to paddle board.
Overall, the Adjustable Fiberglass Paddle by Tower provides you with quality and durability at an unbeatable price.
NOTE: Be sure to rinse paddle with freshwater after each use. Metal parts of paddle will rust if not rinsed thoroughly.
The Reviews Are In!
Good paddles
I'm no expert on paddles... these seem fine. Nice and light weight. The two bolts that hold the clamp in place are a little awkward, and the little tool they provided me doesn't fit the hex impression. But overall they are good
2pieceadjustable fiberglass paddle
Great upgrade from old paddle!
2 piece paddle
good quality at a reasonable price
New Paddle
Paddle arrived quickly, good paddle for the price! Thanks for great customer service.
Lightweight, yet sturdy
We chose the two piece paddles over the three piece simply for the more sturdy nature (less joints, so less stress points). I am sure the 3 piece are just fine, but it's more parts and more places to break. Our friends had the three piece paddles and I just didn't like the extra clip you had to set to put it together. . . . . Plus, I think it may make it easier to introduce weather inside the shaft (but I could be wrong about that). The two piece seems solid and light and the only joint is I don't have to mess with clipping three pieces together, which I like. The one down side is that the two piece does not break down as small, so packing it on a plane may be more difficult.
Good value excellent piece
2 piece fiberglass paddle
First paddle I received would not adjust called Tower to let them know of he problem and they sent me out a new one right away. Have not had a chance to use the new one yet will have to wait until summer. The reason I am giving 5 stars is because Tower is an AWESOME company to deal with! If you are looking for paddle boards look no further GREAT PEOPLE, GREAT PRODUCTS, GREAT COMPANY!
Paddle
Love the paddle, height adjustable. I didn't want to be bothered with cutting one to size. My friend who has been paddling for 3 yrs, owns 2 boards and gives paddle boarding lessons commented that its a nice paddle.
very good paddle
excellent paddle as advertised. light and tough