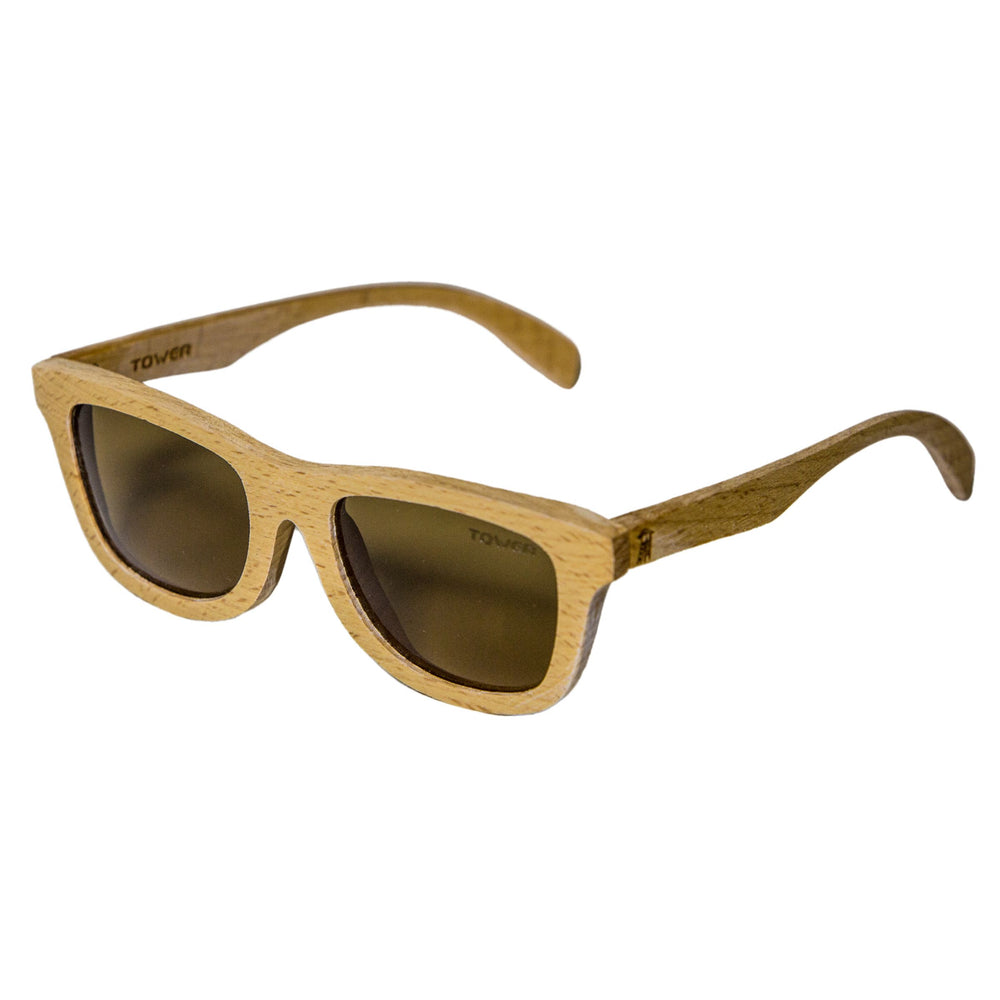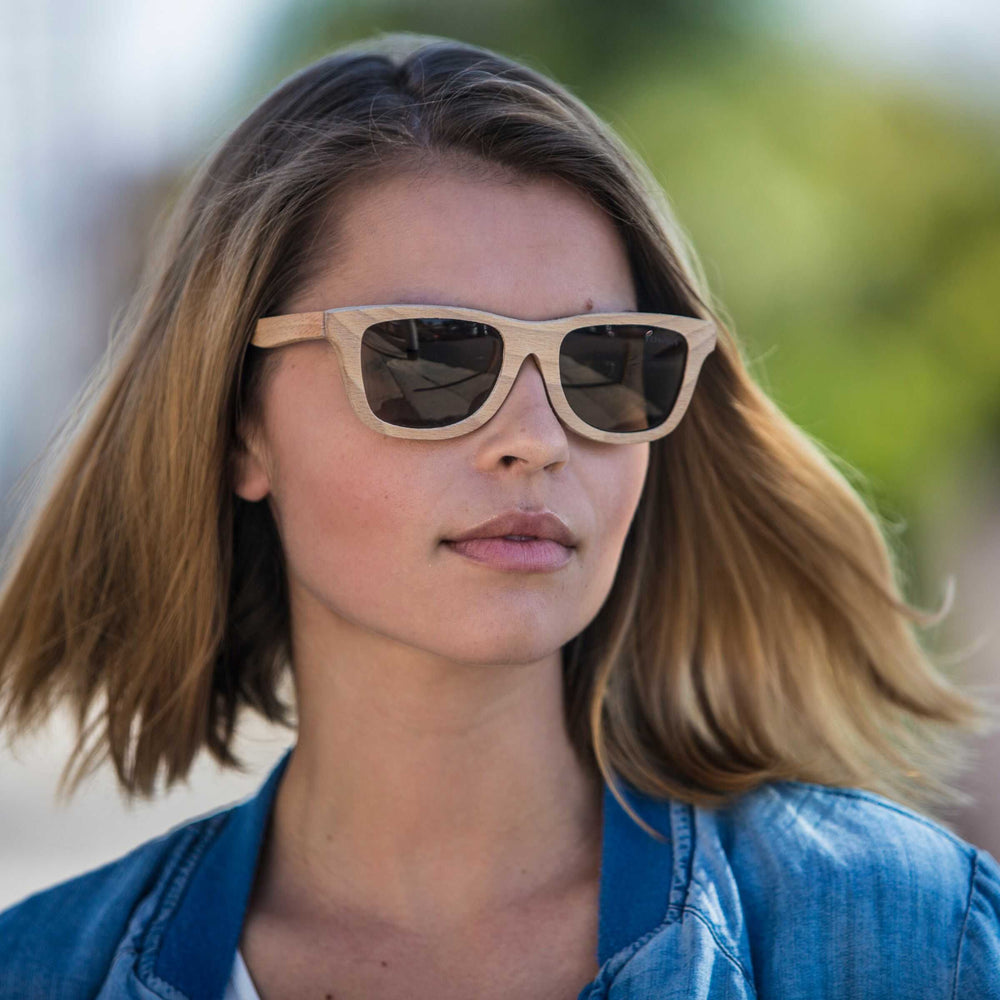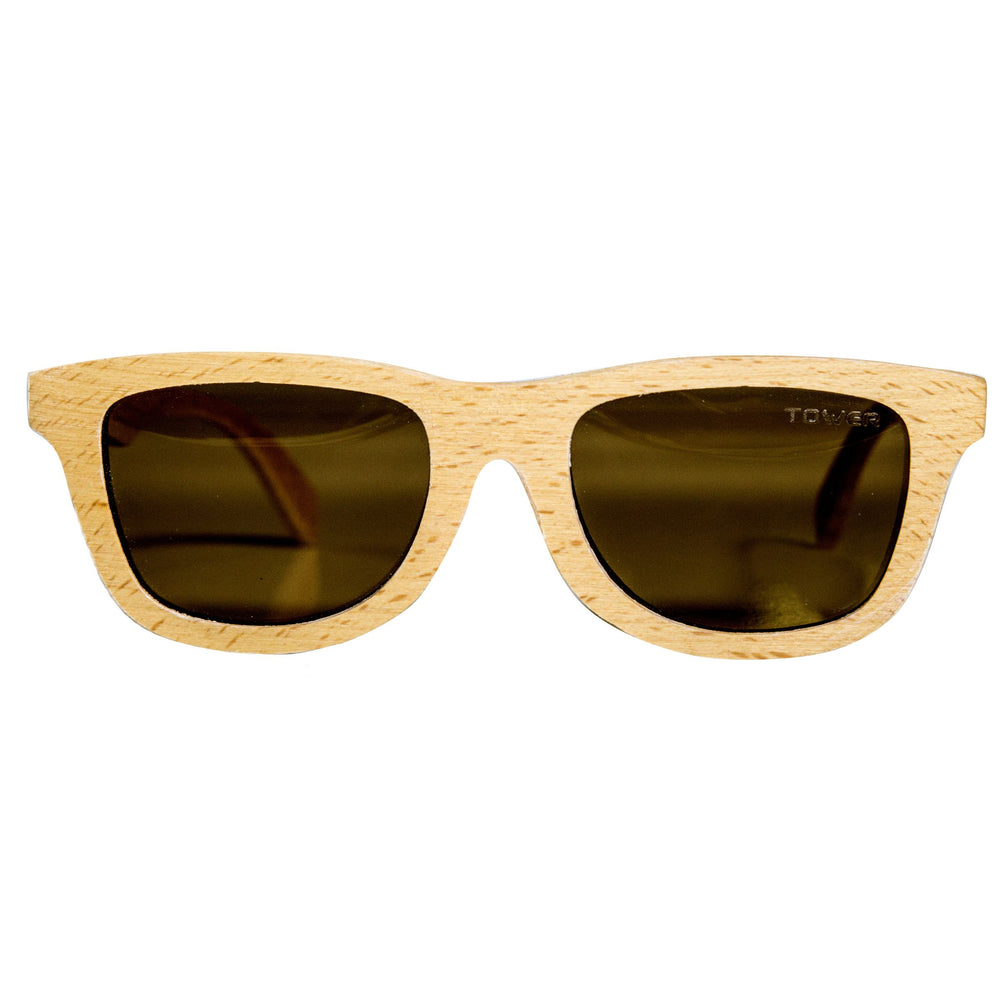 Malibu Surf Style Sunglasses
DESCRIPTION
Birch Wood Surf Style Sunglasses
We were inspired by the surf style frame because of it's long, stylish history and the ability to remain a timeless fashion trend. Tower introduces the Malibu, a sleek, subtle silhouette that captures the beach vibes and makes any average customer instantly appear like a fashion icon. Made out of Birch material, with polarized lenses and the ability to float, these belong in the hands of anyone looking to make a fashionable splash.
On Point Fashion: Handmade Birch frames hand sanded and polished with a beautiful wax finish.
Flotation: Yes, a dry pair floats!
Finest Polarized Lenses: Polaroid Ultrasight, scratch-resistant lenses with UV 400 protection.

TECHNICAL SPECS
Wood: Birch
Do They Float: Yes
Weight: 23 grams
Glare Protection: Polaroid brand polarized lenses.
Frame Measurements: 52-21-144
Front of Frame Height: 47mm
Eye Size: 52 mm
Bridge Width: 21 mm
Temple Length: 144 mm
Lens Quality: Polaroid Ultrasight lenses
Lens Color:Brown lenses
Lens Durability: Scratch protection on both surfaces
UV Protection: UV 400 (Blocks all harmful UVA, UVB, and UVC light rays)
Hinge Components: Spring-loaded brass hinges
Wood Frame Type:Single piece carved hardwood frame
Construction: Handcrafted wood frames with form fitting polarized lenses
Finish:Wood wax finish over hand sanded wood frame
We know customer satisfaction
SUPERIOR CUSTOMER SERVICE
We stand behind our products
On orders over $100