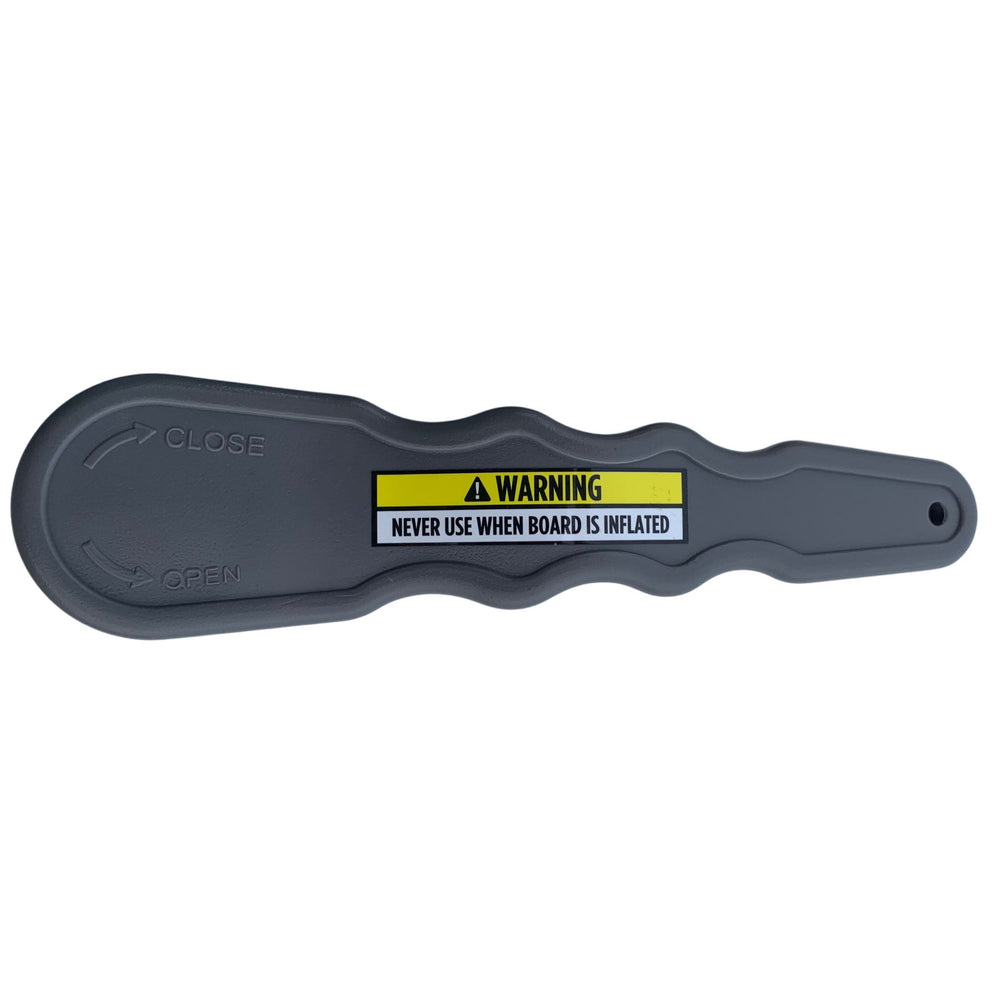 Paddle Board Valve Wrench (iSUP)
DESCRIPTION
Valve wrench for an inflatable paddle board valve. This works with Tower's H3 iSUP air valve. The wrench is used for installing, tightening or removing the valve.
We know customer satisfaction
SUPERIOR CUSTOMER SERVICE
We stand behind our products
On orders over $100
Extended Product Information
Inflatable Paddle Board Valve Replacement Instructions
How to replace an iSUP valve
Gather your materials; you will need a replacement valve and a wrench.
Take out to old valve; using the wrench insert the teeth of the wrench into the valve and turn to the side that says open.
Inspect the PVC around the edge of the valve to ensure that it is not cracked or stretched out.
Make sure that all of the drop stitch material that is on the inside of the board stays on the inside and does not stick out of the valve opening.
Take the top piece of the new valve and screw it into the bottom piece that is already inside the board. When screwing the top piece in make sure you hold the bottom piece in place through the outside of the board.
Once it is tightened by hand, use the valve wrench to completely tighten it to ensure that no air can get through the cracks.
Inflate the paddle board and enjoy!
Instructional Video for iSUP Valve Replacment
The Reviews Are In!
Exactly the same..
This is a replacement for the one that comes with the board. Always good to have a backup.