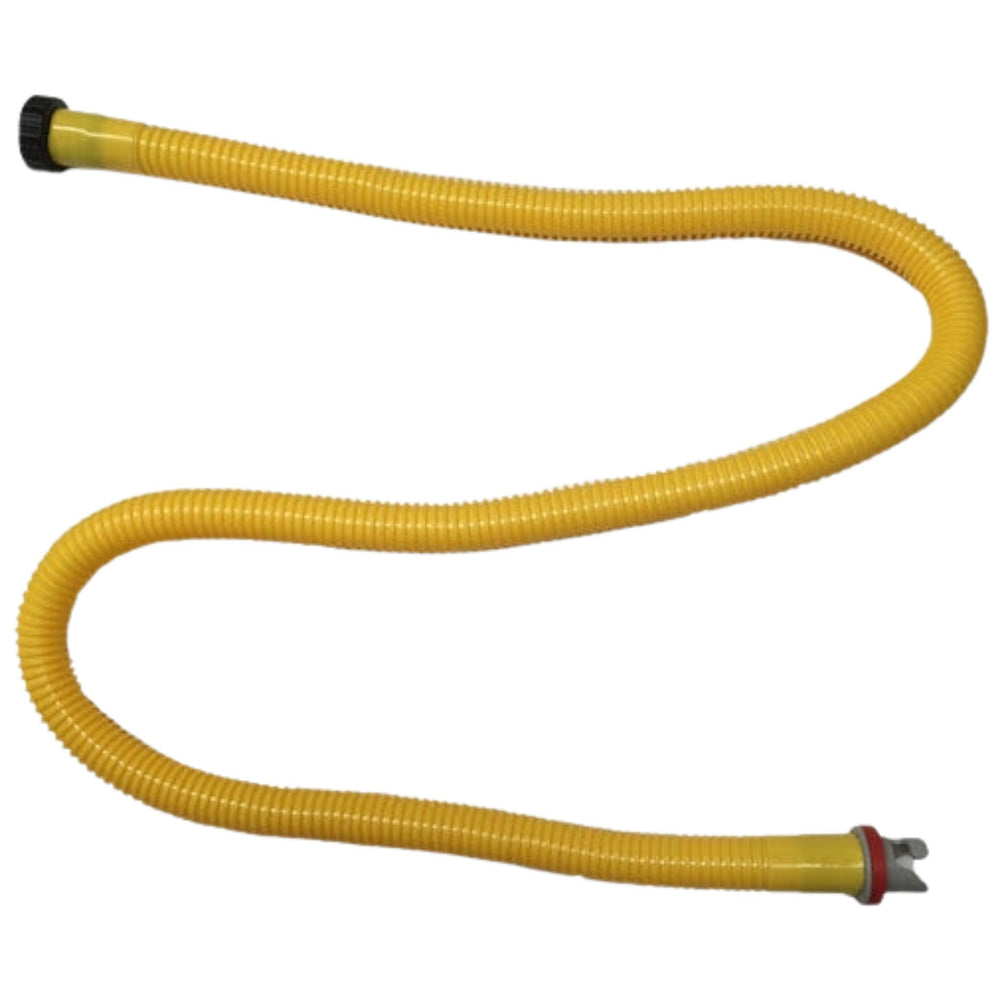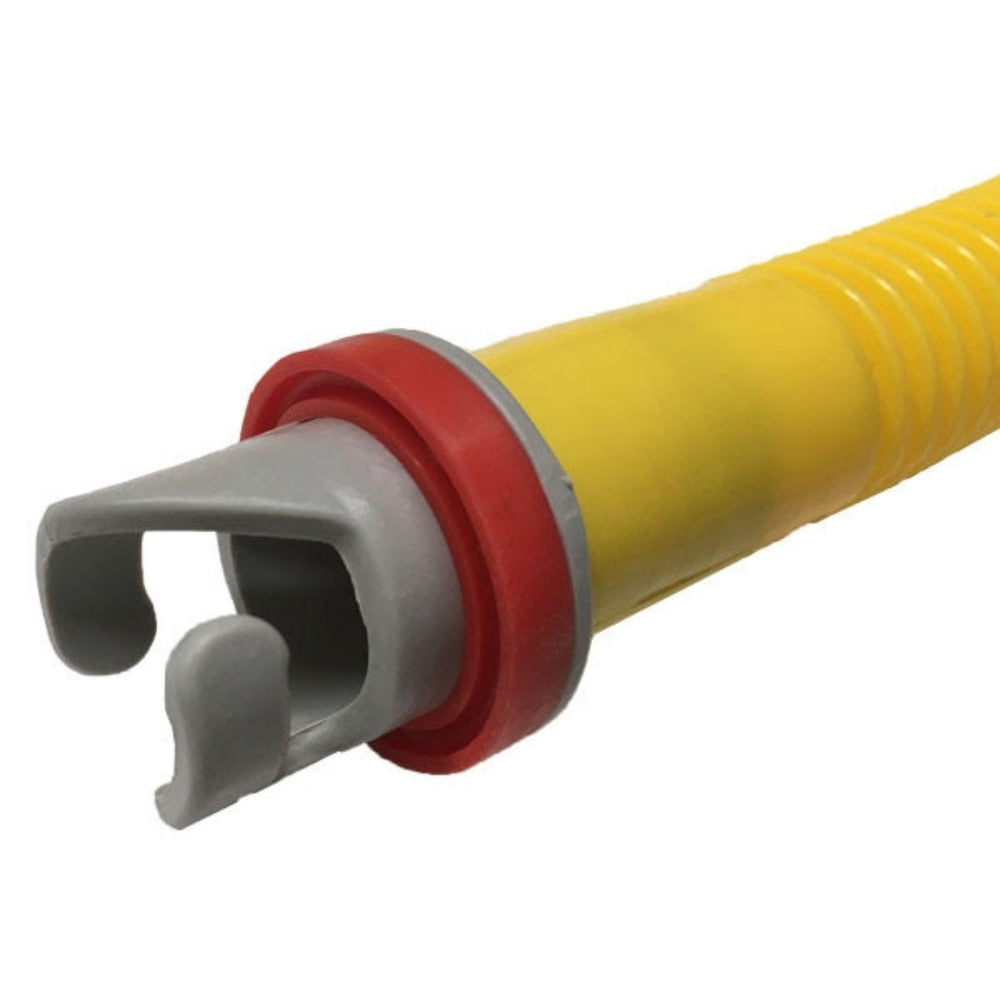 SUP Hand Pump Hose Replacement
DESCRIPTION
Replacement hose for the Tower inflatable paddle board hand pump. This fits the hand pump that we send with all our inflatable SUP packages. It has an H3 valve fitting on one end with an air tight rubber gasket, and a screw on fitting on the other end to attach the hose to the hand pump or inline gauge.
We know customer satisfaction
SUPERIOR CUSTOMER SERVICE
We stand behind our products
On orders over $100
Extended Product Information
Inflating your Inflatable Paddle Board
This replacement hose for our paddle board pump is used for the iSUP Hand Pump. This air pump for inflatable paddle boards comes included with every inflatable paddle board package order. This paddle board pump will take about 5-8 minutes to fully inflate an iSUP board. It takes a bit of effort to get it fully inflated as this is our hand pump not our electric paddle board pump. Using this paddle board pump is like a workout before the workout as it can take significant energy.
If you do not want expend any energy before your paddle board journey we recommend buying an electric iSUP pump. These paddle board pumps are extremely easy to use. All you have to do is plug in one end into the cigarette lighter in your car and the nozzle into your iSUP. Then you just press start. Within 8 minutes your inflatable paddle board will be fully inflated. One downside to the electric pump is that is does make a loud noise while it is inflating the board. However, it takes minimal effort and is extremely easy to use. Whichever type of paddle board pump you use we recommend that the board be pumped up to 10-12 PSI.
When inflating your paddle board be sure to not use a compressor. Although you may think this is the easiest way to inflate your paddle board it presents possible damage to your iSUP. Because a compressor is so high powered it can cause some inflatable paddle boards to burst while inflating. The seams on the iSUP simply are not strong enough to handle the extreme pressure that a compressor puts it under. Because of this if you use a compressor to inflate your inflatable paddle board it voids your iSUP warranty.
The Reviews Are In!
I only needed the gasket
The customer service person I talked to was amazing, answered the phone like a caring human and quickly helped me diagnose the problem I was having: The gasket at the end of the hose must have fallen off of my original hose, so it was not fitting tightly into the SUP so I couldn't inflate it. The downside is that I had to buy the pump hose (and shipping for it) just to get another gasket.
Product detail lacking
Based on reviews indicating a tendency for hand pump hoses to develop holes and leak, I ordered the electric pump hose instead since it appeared to have more robust hose. After receiving, this is confirmed.
However, the electric pump hose thread connection to the pump is different than the hand pump connector thread and I can't use it. This little piece of information would have been useful - electric pump hose has different connecting threads than hand pump hose. I, and I presume others, would benefit from this information on the website.
Better still, make the hand pump replacement hose as robust as the electric pump replacement hose.
Excellent service / fast
We ordered the hose and had it in 3 days. Super fast and a good quality product.
Wrong size hose
I purchased this as a replacement hose for my inflatable paddle board (Hydro Force) pump and the hose was too small and did not fit on my pump. Unable to use.
Replacement part
Although the part was perfect, it didn't fit my existing piece, the refund was seamless
Hose didn't last long but customer service is the best!
The hose that came with my SUP only last a little over a year with maybe only 10 uses but the customer service at Tower was awesome. I called & told them the problem, another hose is being shipped free of charge immediately.
quick shipping
couldnt use my blow up paddle board bc i lost the air tube (sad)- could not find a replacement in any local stores big or small, and did not want to purchase a new expensive pump. Thank goodness Tower had the part that I needed, and got quick shipping! (HAPPY !)
Leaks
Leaks... especially at high pressure. Had to wrap most of the hose is three layers of electrical tape to bodge it enough to get it to work. Why is it so hard to find a replacement hose for this pump?
What a Piece of Junk!!
I received this tube with a paddle board and a pump set. The pump and the board are excellent, but the tube is cheaply designed and manufactured. 1. It doesn't hold air without someone actively twisting it into the locking mechanism while I pump. Therefore making it impossible to fill the SUP without someone sitting next to me helping. 2. The tube wore out after about 7 cycles! Small holes developed along the tube that I had to cover with duct tape in order to pump the board up to half capacity. Couldn't get past that point with the valve leak and the tube leaks. I've contacted customer service to see if I can get a stronger replacement. Fingers crossed.