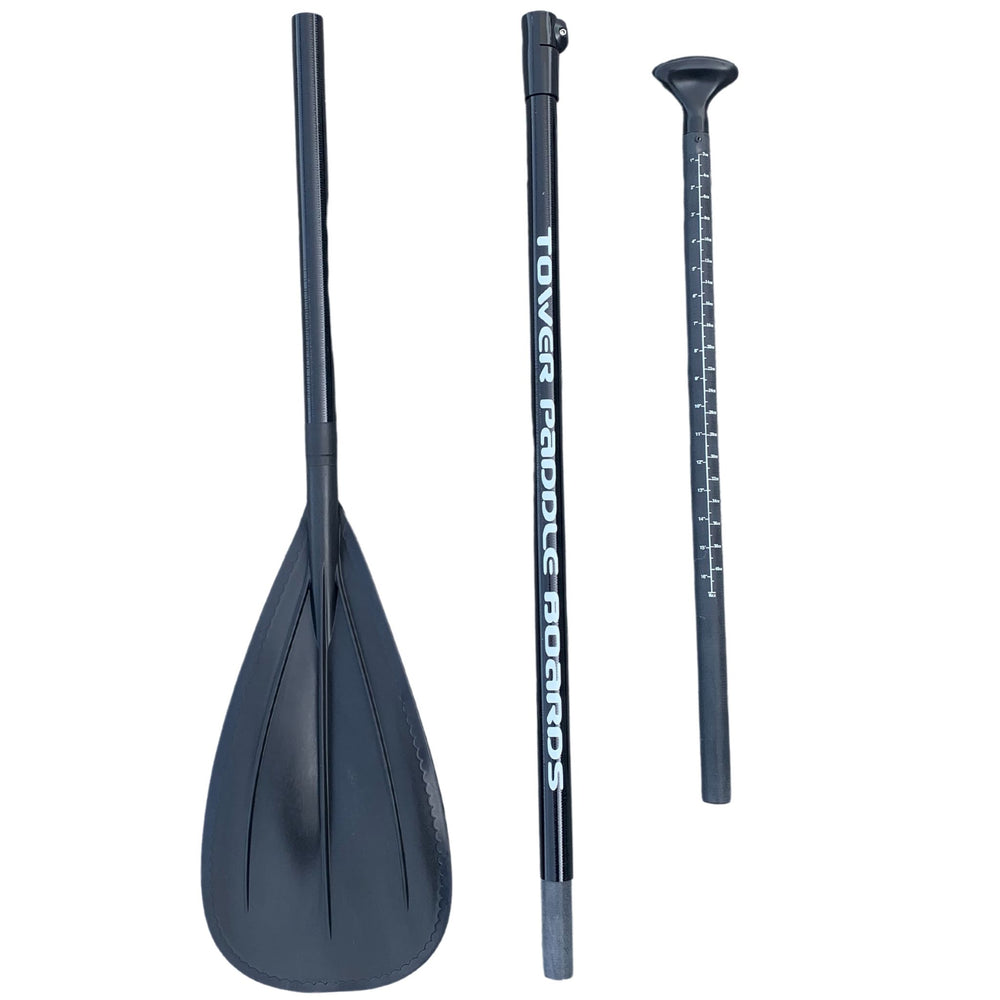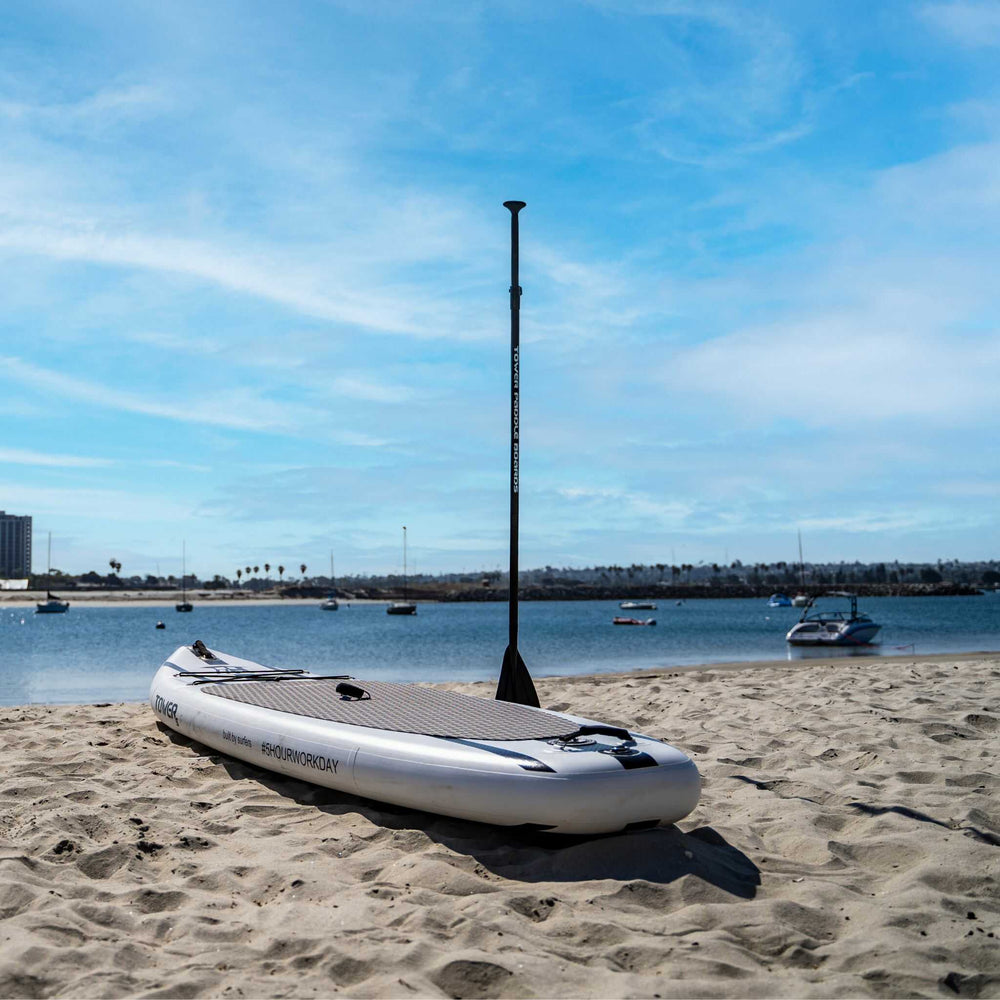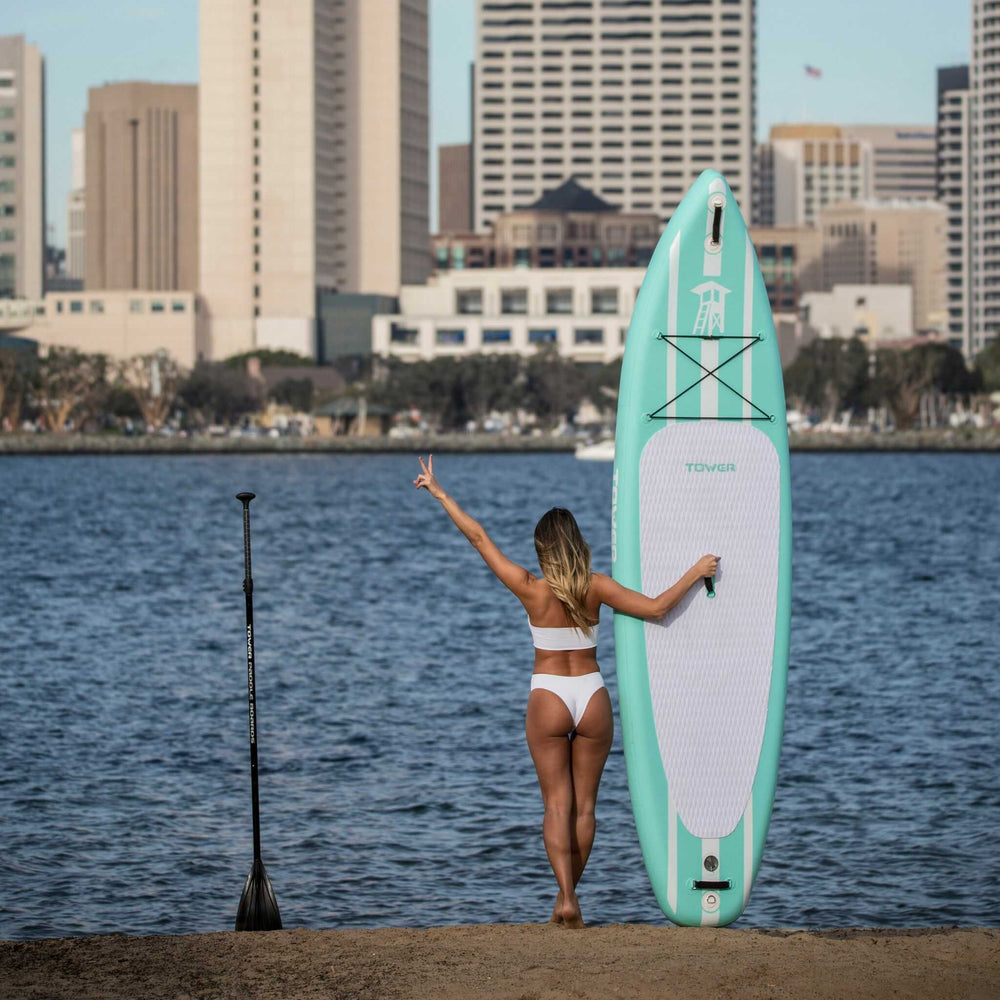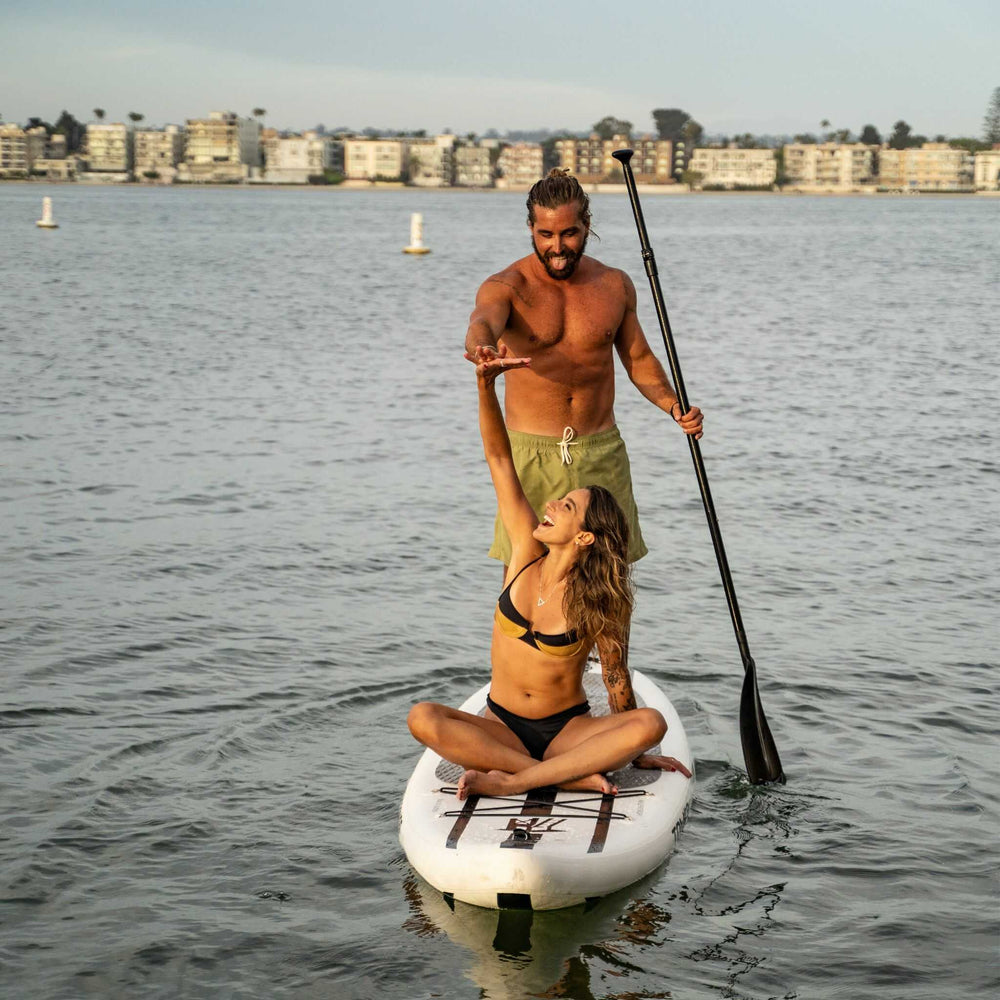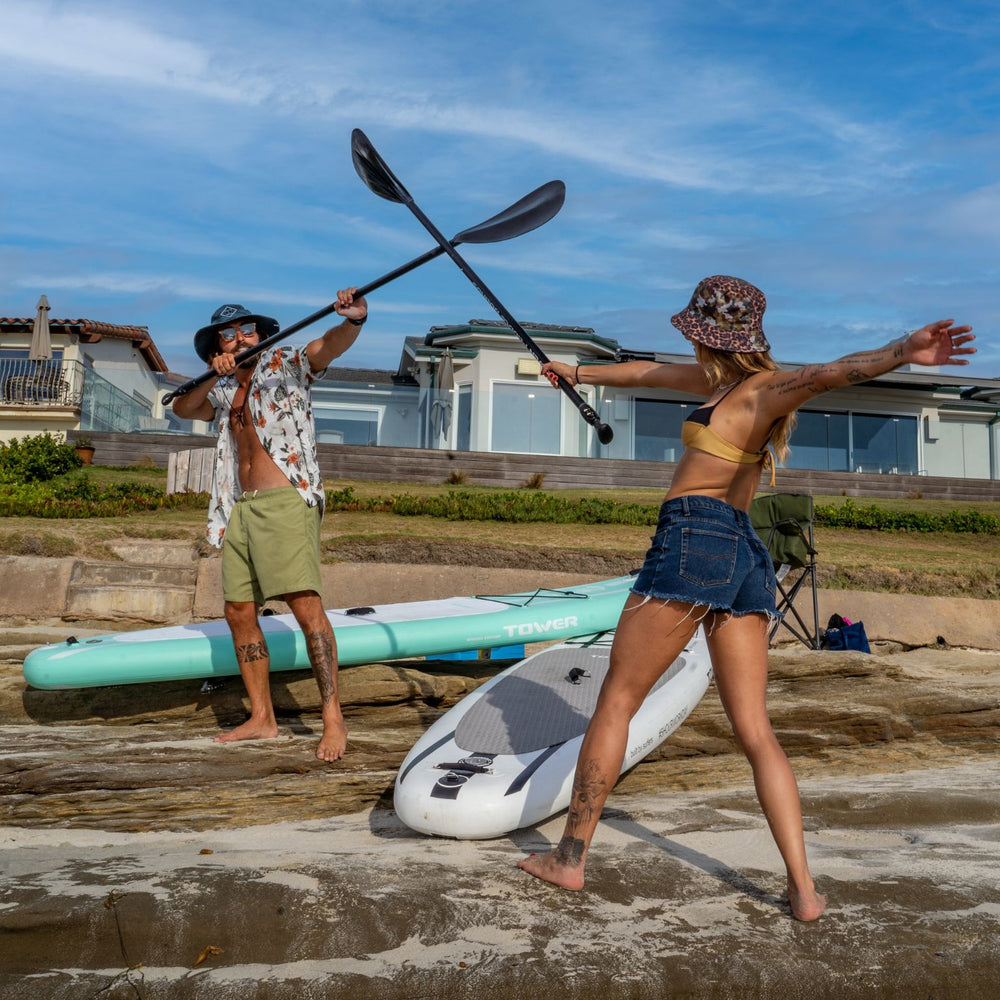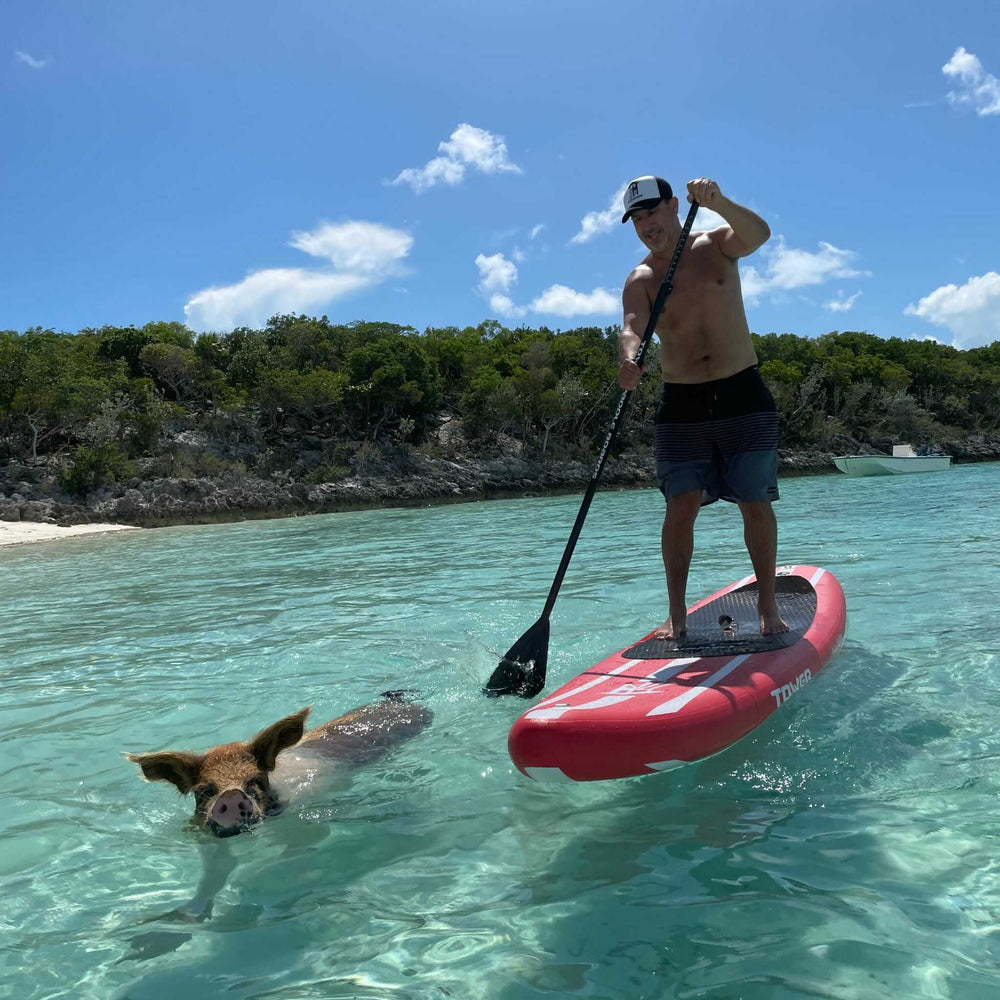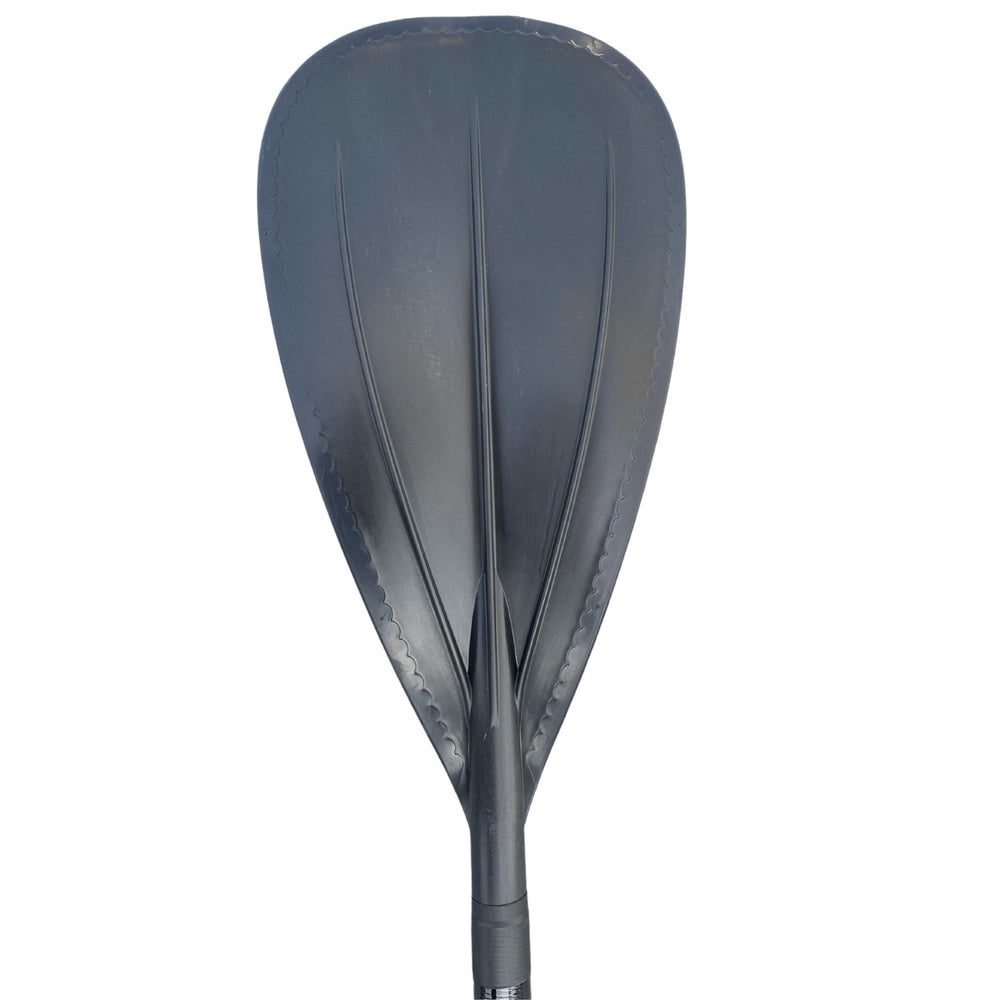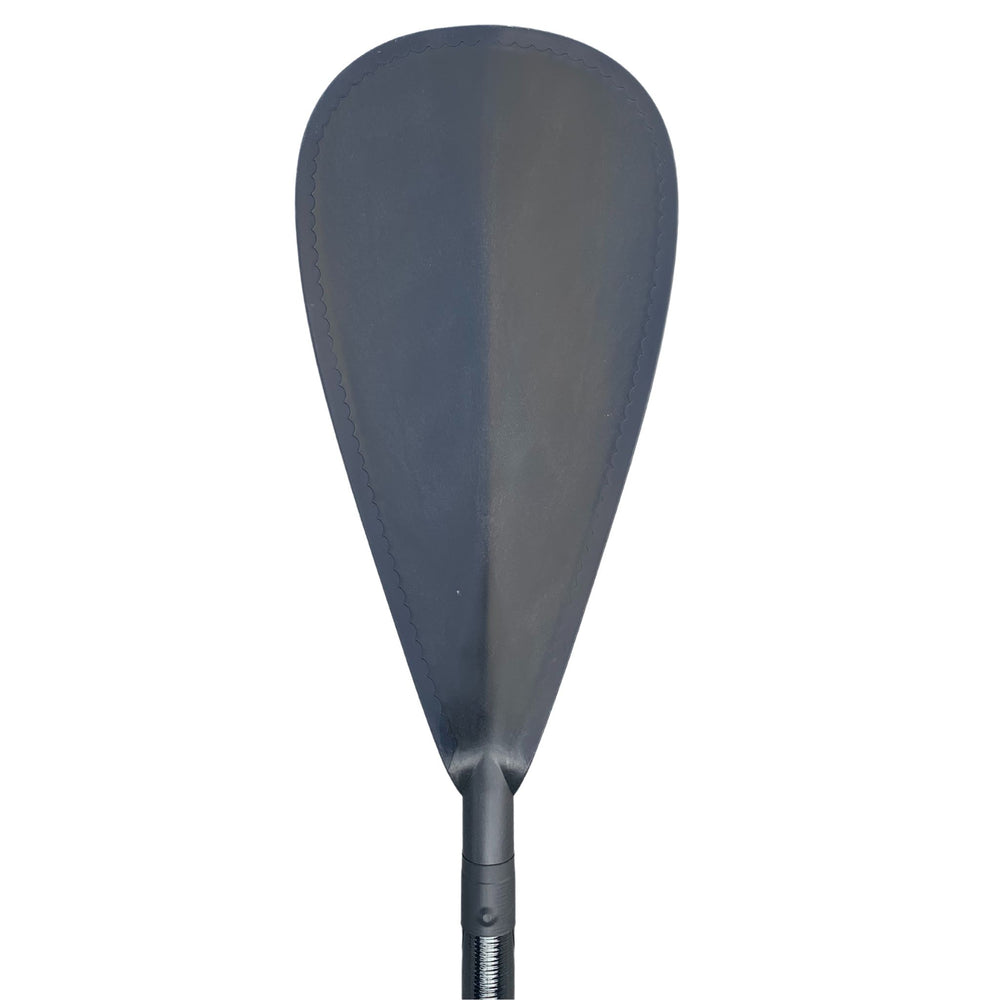 3-Piece Fiberglass SUP Paddle
DESCRIPTION
A great value on a lightweight, quality 3-piece adjustable fiberglass paddle. Adjusts from 65"-85" and only weighs 2 lbs. The perfect paddle for the whole family!
Travel friendly (packs down to 34.5")
Economical fiberglass with solid flex characteristics
Rubber edging built around durable ABS blade
Pronounced dihedral blade to ensure smooth stroke
Textured ABS handle for comfort & grip
TECHNICAL SPECS
Weight: 34 ounces
Adjustable: Yes, be sure to tighten the hex screw if needed
Construction: 3 piece adjustable fiberglass shaft, ABS plastic blade
Paddle Length: Adjustable from 65" to 85"
Blade Dimensions: 20.5 cm wide by 41 cm deep
Blade Angle: 9 Degrees
We know customer satisfaction
SUPERIOR CUSTOMER SERVICE
We stand behind our products
On orders over $100
Extended Product Information
Direct to Consumer Value
This 3-Piece Adjustable Fiberglass Paddle by Tower is a great value if you're looking for a reliable and durable SUP paddle. Made up of a fiberglass shaft and ABS blade with rubber edging, it is very well-constructed with a high end finish. The adjusting clasp is the same seen on our carbon kevlar paddle, so you know you are not compromising on quality. The paddle extends from 65"-85", with a printed marker on the adjusting shaft piece to ensure you are always paddling within the recommended length range.
SUP paddle height guide
The general rule of thumb is that a sup paddle should be 5-7 inches above the riders height. Our 3-piece paddle has a height range from 5'4 to 7 feet, making it compatible for anyone, but optimized for those 4'10 - 6'7 tall.
Sup paddle construction
Fiberglass has the benefit of being both a lightweight and durable material. The fiberglass shaft ensures you won't have weak points throughout the paddle as this frequently occurs in comparably priced paddles on the market. The glossy Tower Paddle Boards logo that decorates the length of the shaft gives the paddle a high end look and feel.
Moving down, the 16" blade is constructed with ABS plastic for increased durability and minimal flex. ABS plastic is a superior plastic due to its toughness and finish. It combines the strength and rigidity of a number of plastics for a dependable and lightweight paddle blade construction. In addition, the blade is reinforced by rubber edging to make it even more durable and protect against any paddle hacks to your board while in use.
This paddle floats under normal use, but it does NOT float if it is continually submerged and gets water-logged with water. To prevent waterlogging, just periodically open the paddle and drain any accumulated water from the shaft. However, we do have a great trick to ensure floatation. Cut a pool noodle and insert the pieces inside the paddle OR wrap pieces around the outside of the paddle.
Overall, the 3-Piece Adjustable Fiberglass Paddle by Tower is complete quality and durability at an unbeatable price.

NOTE: Be sure to rinse paddle with freshwater after each use. Salt water will slowly corrode the metal parts of paddles over time if not cared for properly.
The Reviews Are In!
3pc sup paddle is nice
The three-piece paddle is nice. It held up for approximately six years and it was time to replace it.
Best deal out there
For the price these paddles are great. Similar or lighter than aluminum with a better feel and better paddle. Easy to adjust and the lock isn't located where you hold the paddle which is nice.
A+ Customer Service
We ordered the 3 piece paddle but it arrived with only 2 pieces. I sent an email to customer service and they responded within a day with a tracking number for a new paddle + some swag. Best customer service experience I've ever had!
SUP Paddle - 3-Piece Fiberglass
Super great price on sale! Love this paddle perfect for my daughter, and love that its adjustable! Well packaged and I think you have a great company!
It's a good paddle
Compared to my gf's aluminum paddle, it's a little lighter and stays cooler in direct sunlight.
This paddle sinks
This paddle sinks which is a terrible characteristic for a paddle. Also because it's black, good luck searching the bottom of the lake for it.
There's a reason it's cheaper
If you plan on paddling more than once a year, skip this paddle. I bought 5 for a rental fleet and the clamp housing will either break from over tightening or will be too loose and the t-grip will spin. Also there are different styles of screws, and the Phillips style has already stripped. Might as well spend a twice as much on a paddle that won't give you so many headaches. Or a cheaper one without the same issues.
Paddle
Excellent paddles, except when people lose them
Sturdy and economical
I was hesitant to get the three piece since the more connection points usually means less sturdy but that has not been my experience with this. It didn't cost a ton and seems solid even when I'm putting in more effort to do a harder workout.
Great versatile paddle
My biggest complaint about board paddles is many are too long. Many times my dog will ride on my board, and for that I occasionally sit down - I'm always alternating between sitting and standing and this paddle is perfect for both and easily adjusts!