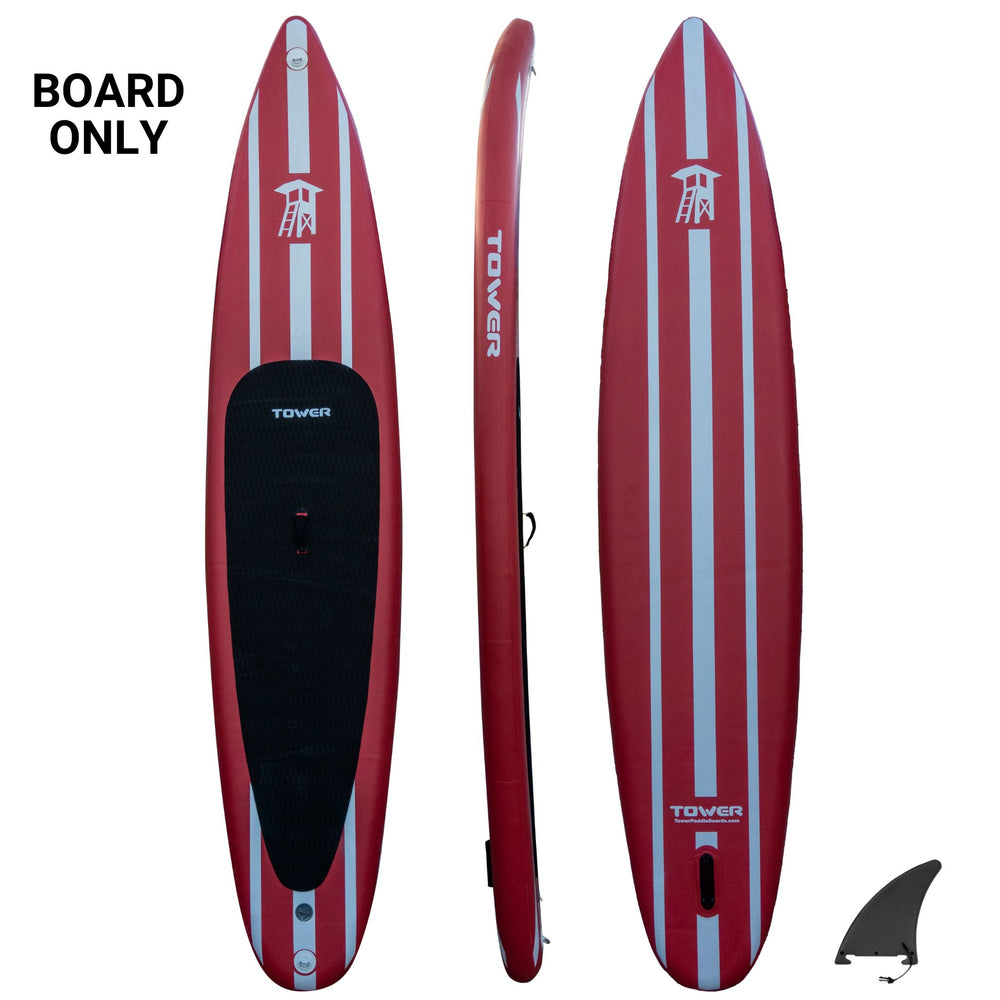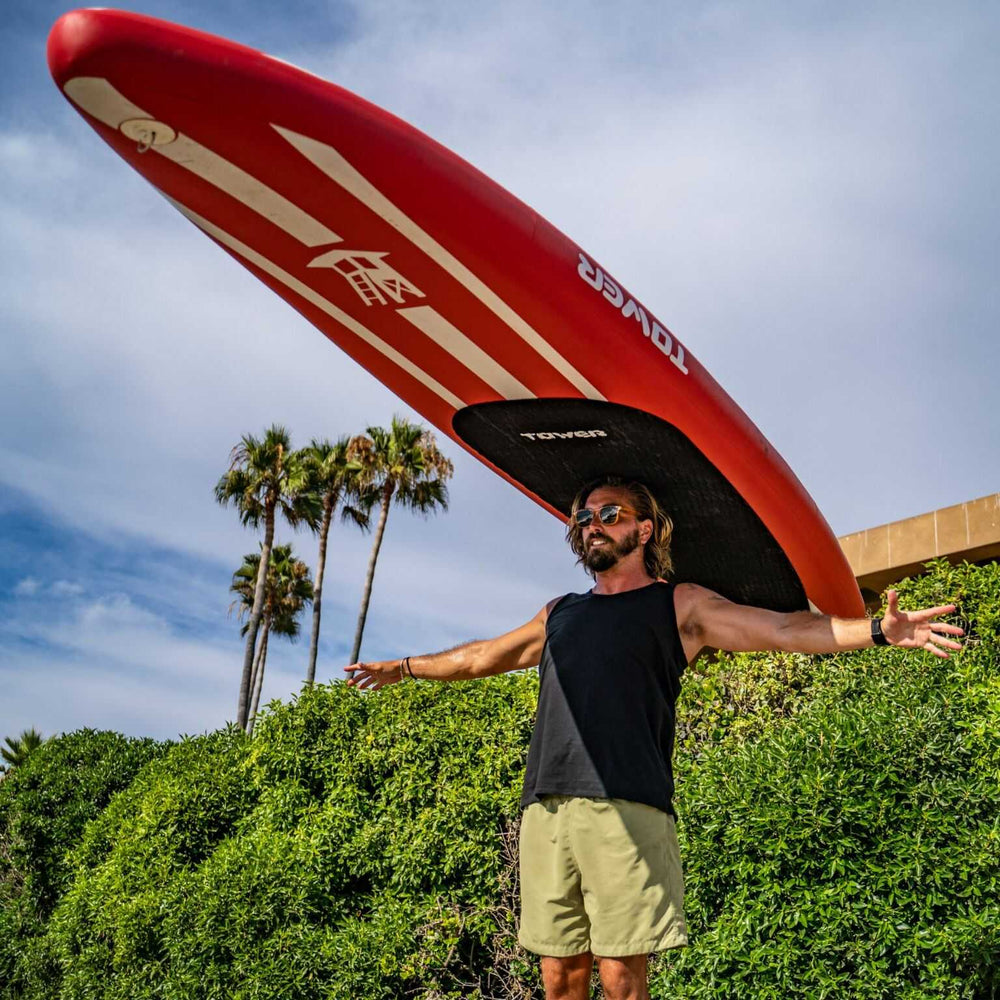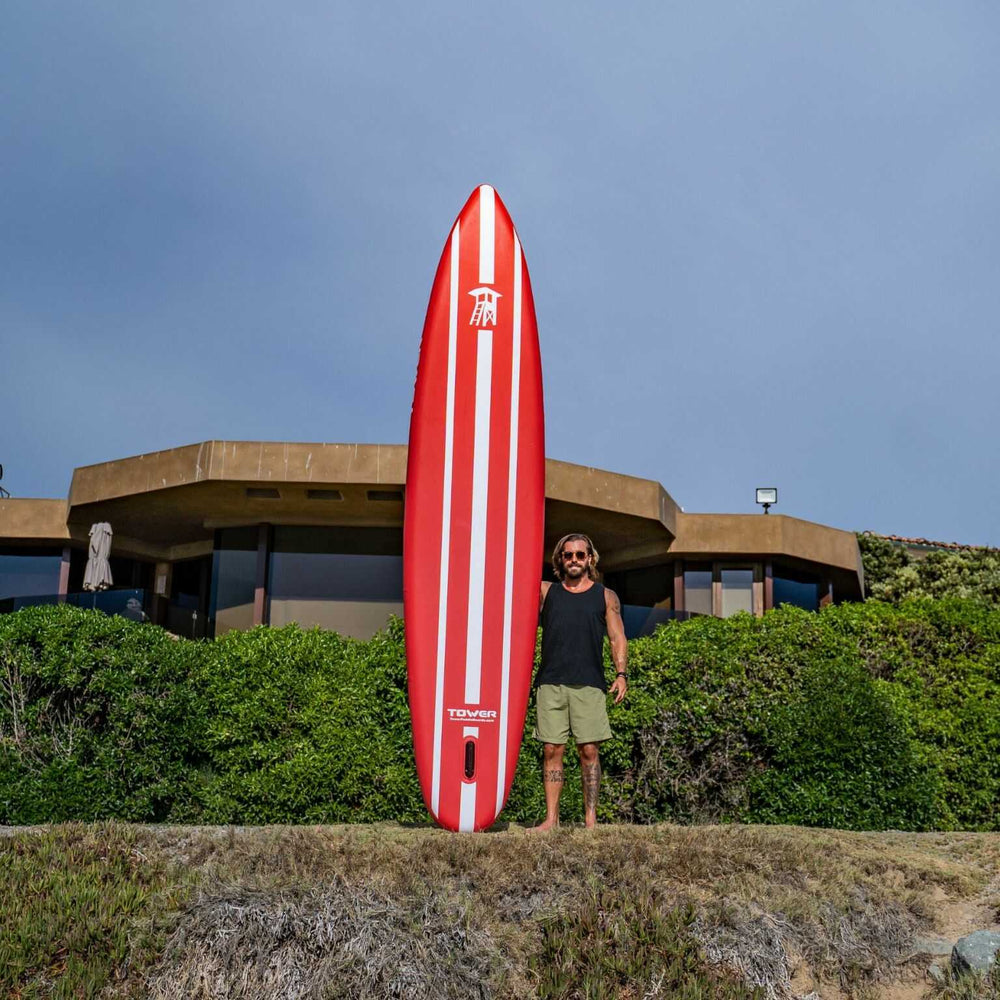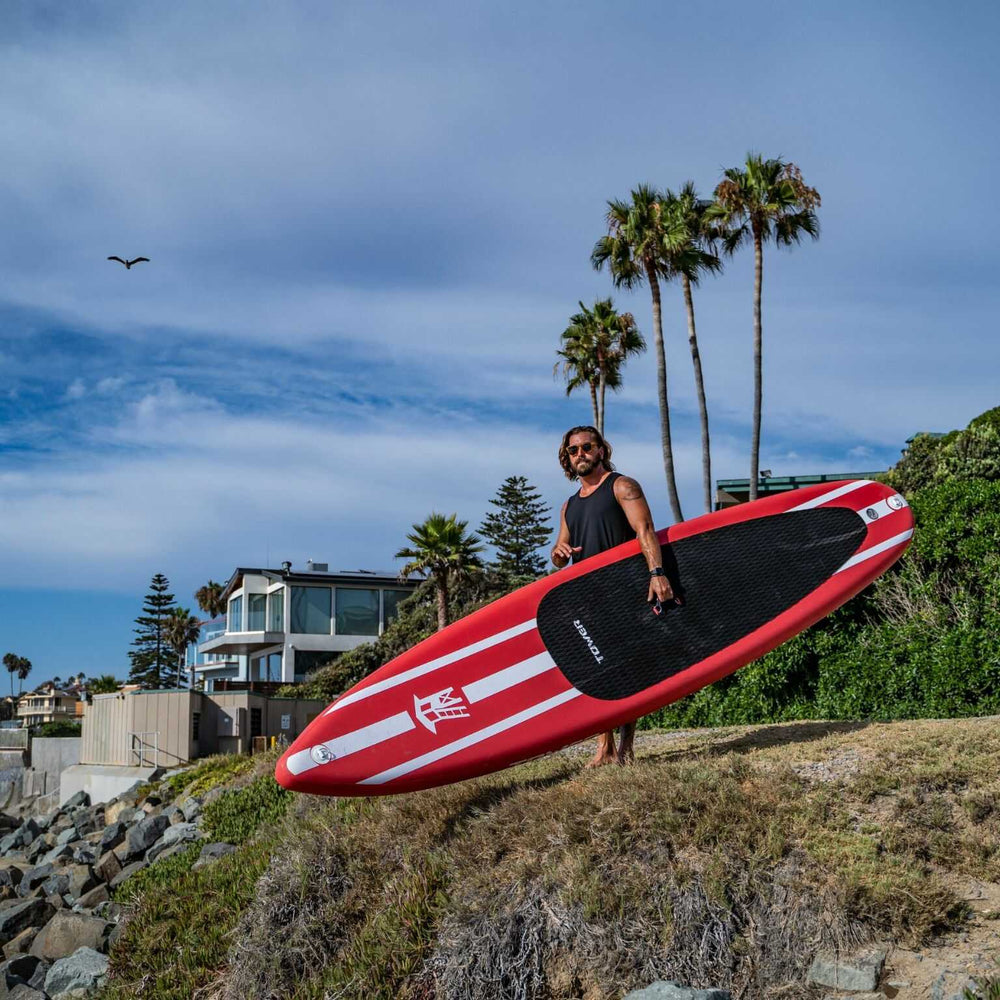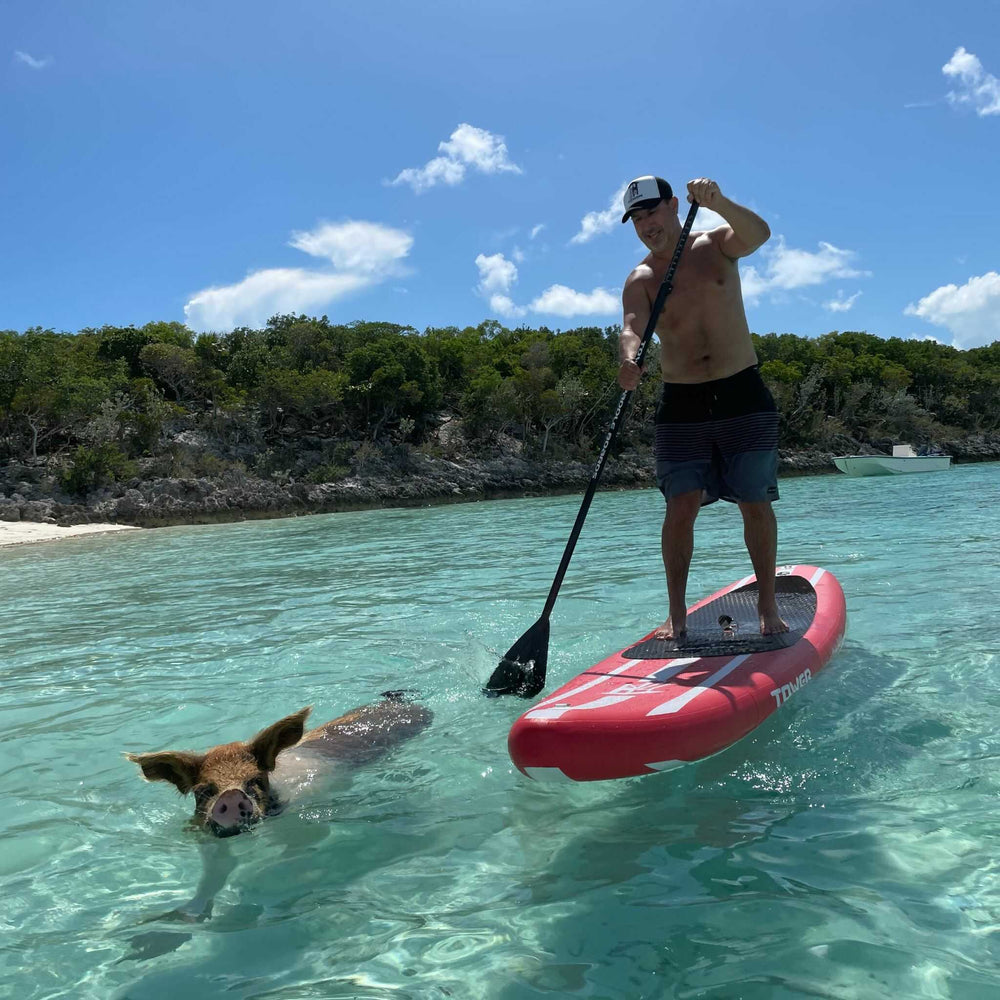 Used iRace | 12'6" Board Only
DESCRIPTION
NOTE: Available only once or twice a year via our grab bag sales and they go quickly. Get on our email list to be notified of the periodic 'grab bag' sales of these used boards.
These are used iRace boards. An "On the go" SUP racing/touring board that's also lightning fast. At 12'6" long and 6" thick, this is a revolutionary inflatable design. Originally designed for the jet-setting SUP-racing crowd, the Tower iRace inflatable SUP package is also ideal for anyone that just wants a crazy fast flat-water touring board.
'Holds Air' Option Description
These paddle boards that have been tested and proven to hold air and function. They are almost new with only minor blemishes. They have likely only ridden 1-5 times. All boards have been thoroughly inspected and will have NO structural damage or defects that will affect board performance, only cosmetic flaws. In general, these are: demo boards, returned boards (both new and used), factory blemishes, or boards with other cosmetic flaws.
'Needs Repair" Option Description
These paddle boards are either damaged, dirtier, and/or severely blemished and will likely require at-home repair. With a proper repair, they should be able to hold air. All boards will come with a repair kit. If you are not comfortable repairing a board, this probably isn't a good option for you.
WHAT'S INCLUDED
One (1) Used iRace 12'6" Inflatable Paddle Board
One (1) Used 9" Hook & Pin Center Fin
One (1) iSUP Repair Kit
TECHNICAL SPECS
Weight: 27 lbs
Dimensions: 12'6" x 30" x 6"
Volume: Unknown exactly, but probably 350 Liters plus
Weight Capacity: Up to 400 lbs
Nose Rocker: 4 inches
Tail Rocker: No tail rocker
Fin Configuration: Center fix box, with large detachable center fin
Onboard Accessories: Carrying handle, front towing d-ring, rear surf leash d-ring
Included External Accessories: A 3-PC Fiberglass Paddle, a high-pressure pump, a detachable SUP center fin, a Tower branded deck pad. Repair kit comes with patches and valve wrench (glue is to be sourced locally)
Construction: Double layer, hand-glued 6" thick construction. High-pressure inflatable (Tested safe to 20 PSI, but only 10-12 PSI is necessary for optimal performance)
Placeholder
SUPERIOR CUSTOMER SERVICE
Placeholder
Placeholder
The Reviews Are In!
10'4"
So far i love the board, we just received it within the last month. Only had it out once but it was easy to set up and easy to ride. very comfortable
grab bag
It came on time am quite happy with it.I didn't think i would like a i sup but it is fun to paddle and easy on the feet.
Luv my iRace SUP !
This is my 2nd Tower inflatable and it did not disappoint! I haven't tried it yet because I live in Michigan and there is still snow on the ground. It's inflated though and displayed in our living room so I can dream of warmer weather! Tower inflatables are very durable (my other one is 2 years old and looks brand new) and ride great in the water too. Best of all, you can store them in your trunk and on a moments notice you can be on the water!
irace=awesome
just took out my irace onto our bay here and wow was it fun. really liked that it was faster, and seemed as or more controllable than the adventurer! definitely hooked on paddleboarding...next stop waikiki
Love your company
I have bought three paddle boards from you now, my sister and my best friend have recently bought boards from you as well. Every experience I have with Tower is amazing, your staff is super friendly and helpful, your products are fantastic, and I bought the Isup during your grab bag sale and it literally shipped out less than an hour after I purchased it. Everyone I run into while out paddleboarding had to listen to me bragging on your company. I don't feel like your a company as much as a family, thanks for all that you do!
Tower
Have not had a chance to ride the board yet, but service was great! Ordered a grab bag item online. Showed up and looks brand new! Pumped it up right away and looks great! Can wait to try it out once it warms up here in Colorado.