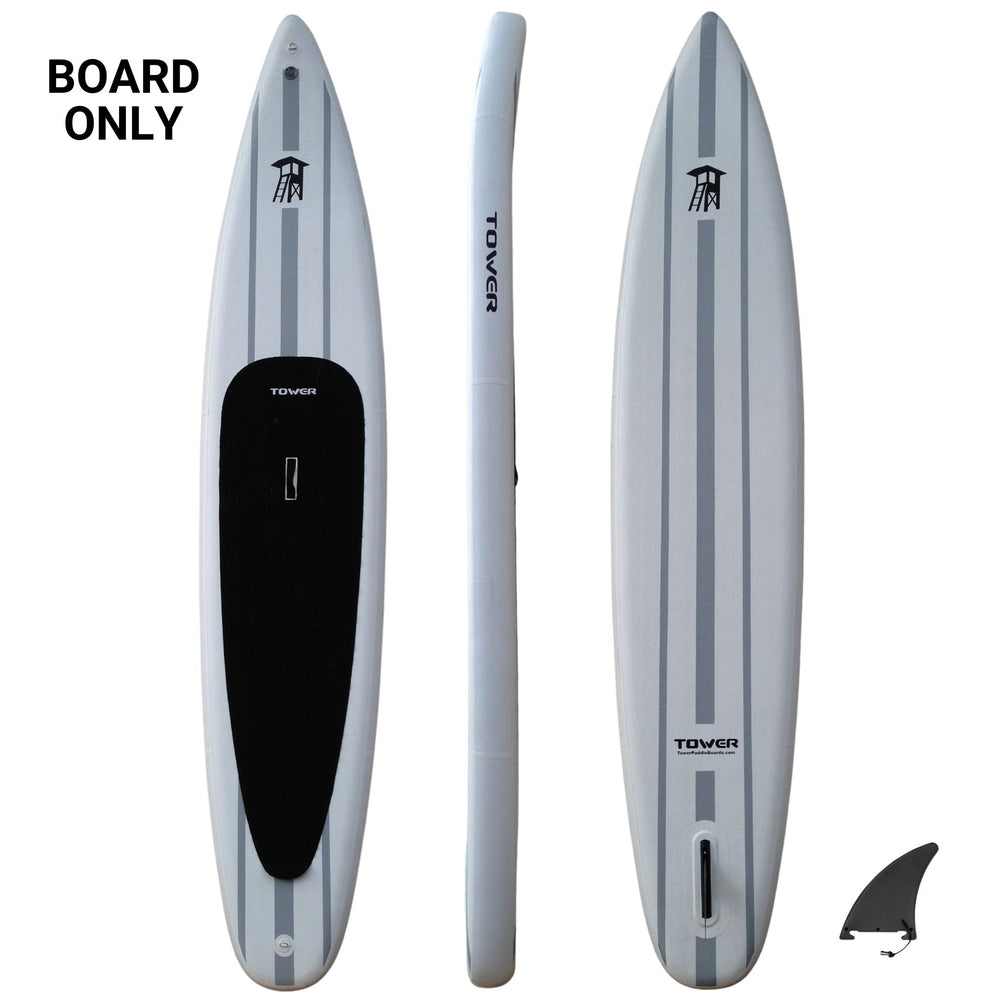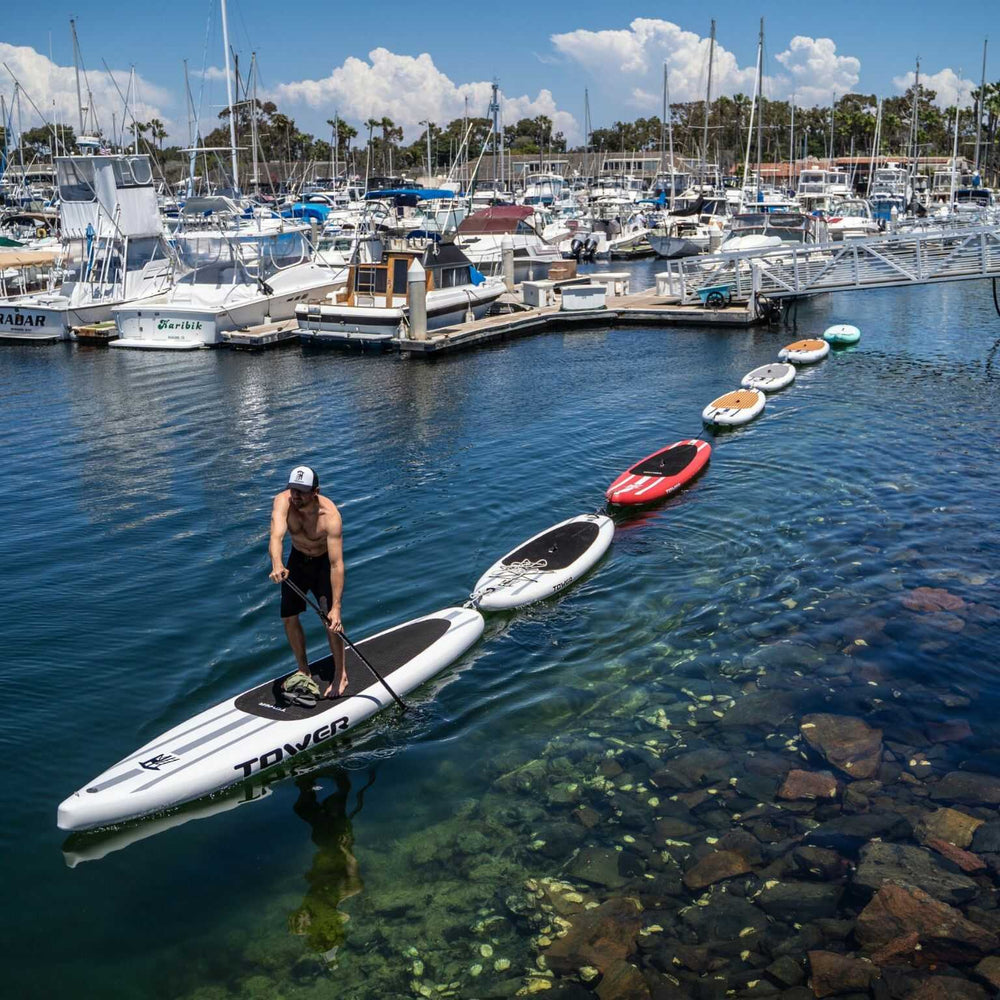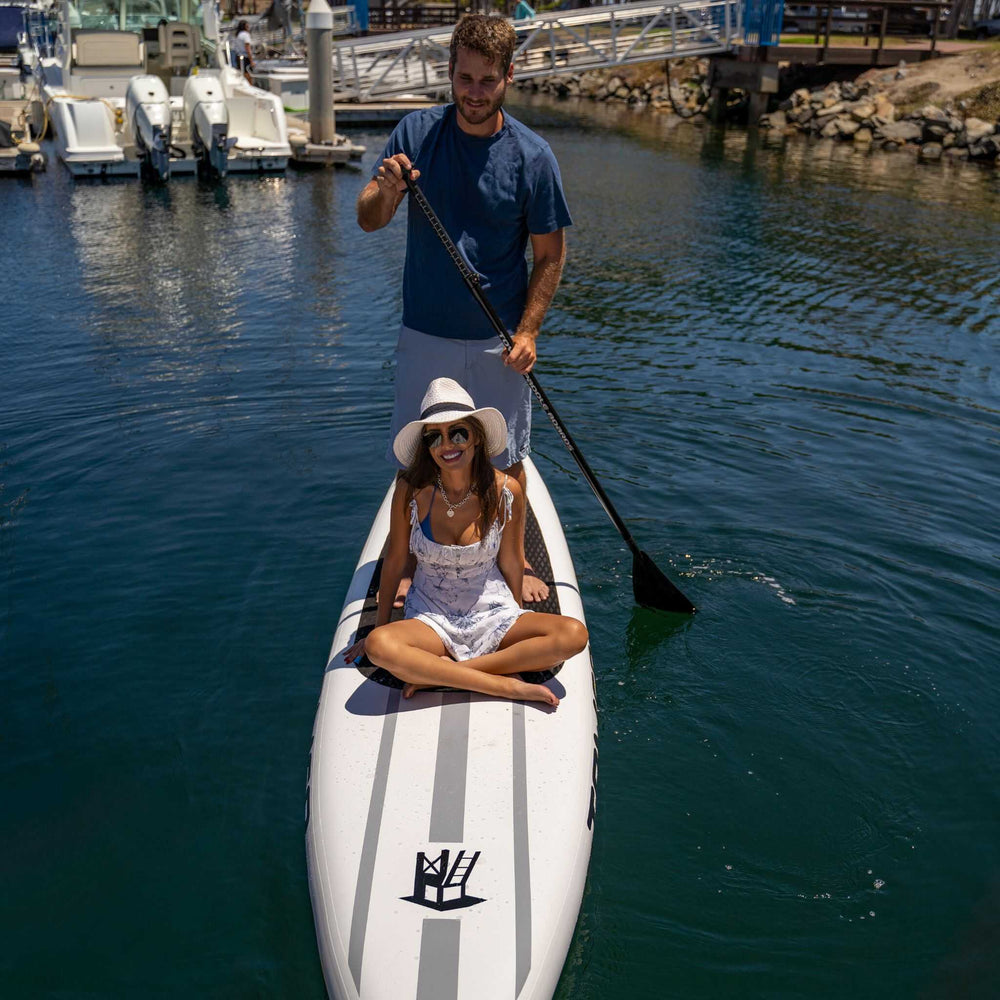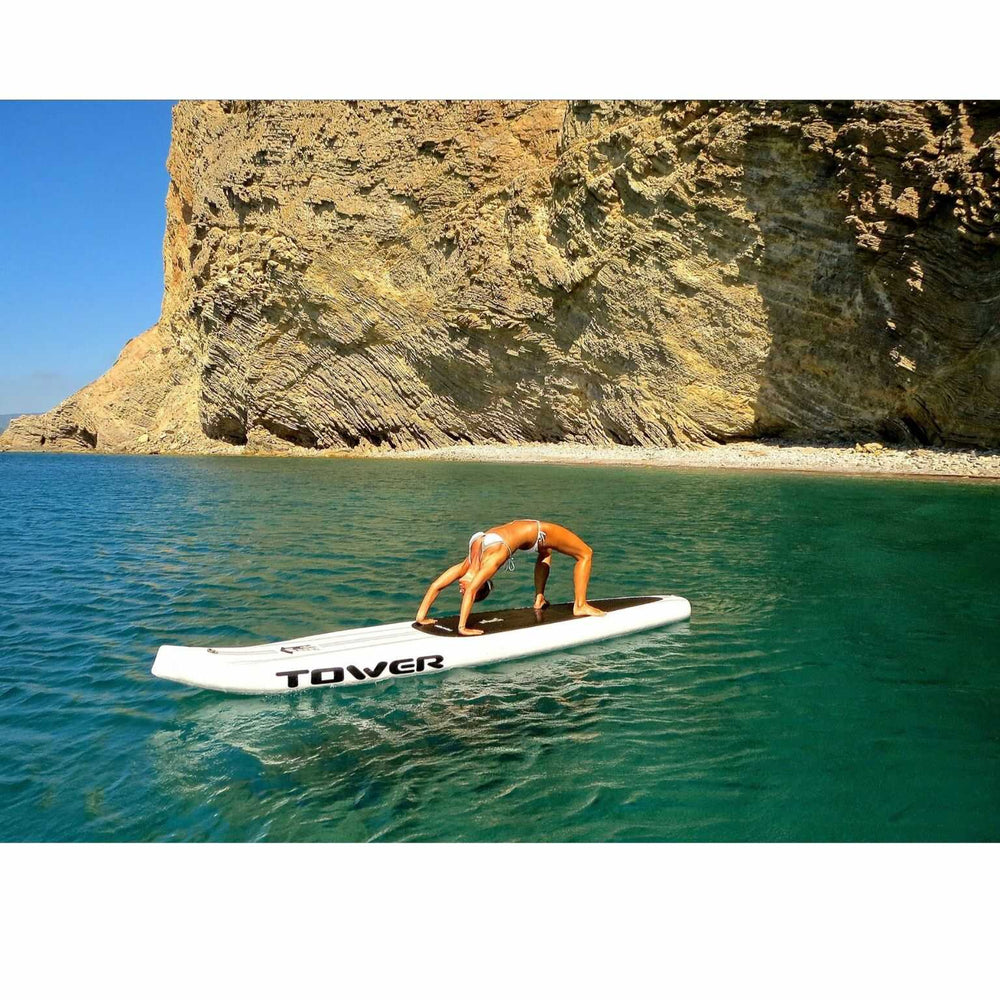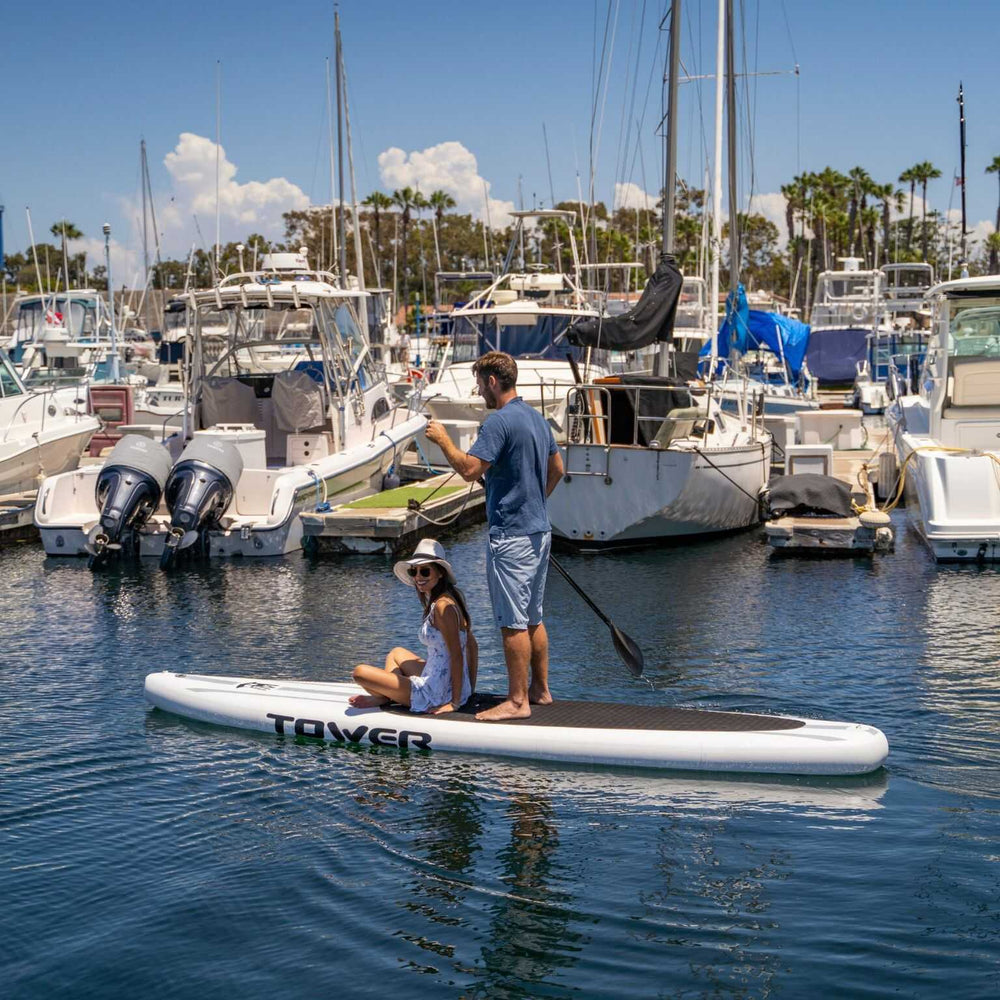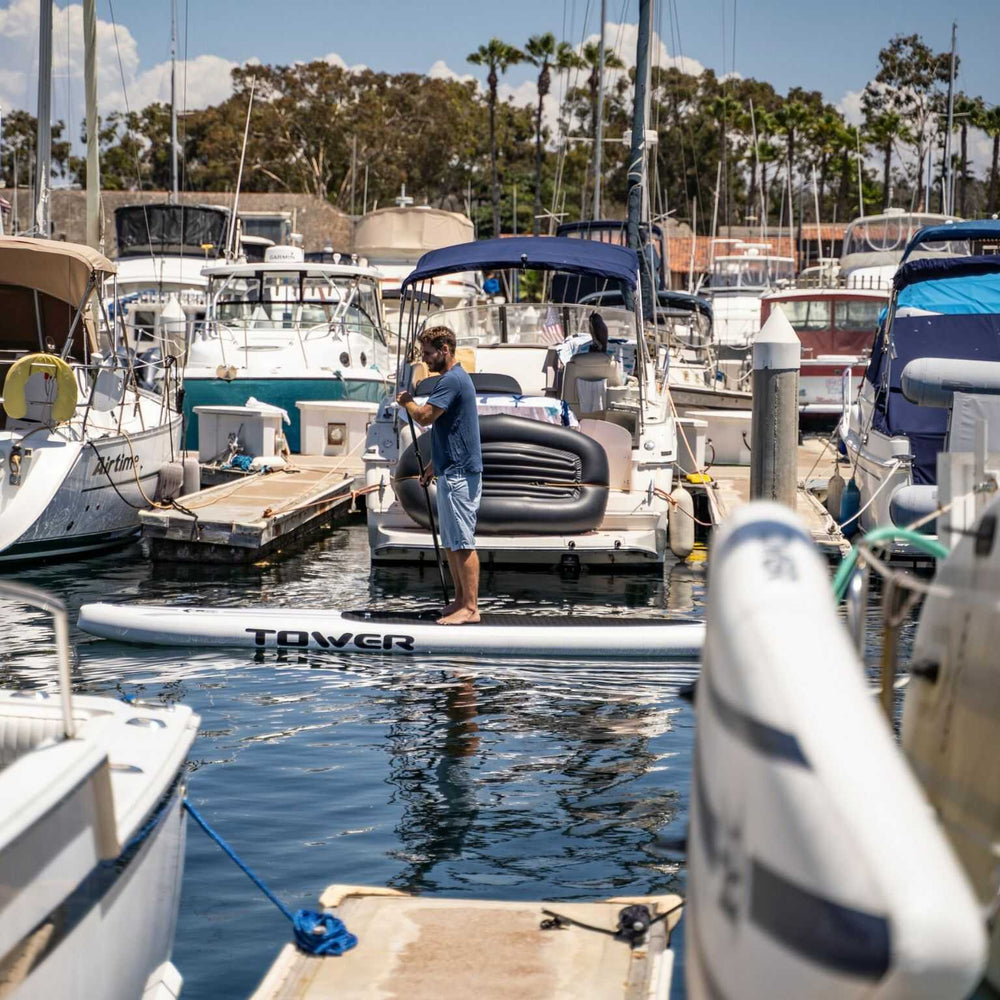 Used Xplorer | 14' Board Only
DESCRIPTION
NOTE: Available only once or twice a year via our grab bag sales and they go quickly. Get on our email list to be notified of the periodic 'grab bag' sales of these used boards.
These are used Xplorer iSUPs. A touring board that's perfect for tandem riding, steady gliding or onboard activities. At 14' long and 8" thick, the Xplorer was designed with extra length and volume in mind. Perfect for fishing, cruising, or yoga, this board provides ideal length and carrying capacity for any onboard iSUP activity. This board can easily withstand weight of 500+lbs.
'Holds Air' Option Description
These paddle boards that have been tested and proven to hold air and function. They are almost new with only minor blemishes. They have likely only ridden 1-5 times. All boards have been thoroughly inspected and will have NO structural damage or defects that will affect board performance, only cosmetic flaws. In general, these are: demo boards, returned boards (both new and used), factory blemishes, or boards with other cosmetic flaws.
'Needs Repair" Option Description
These paddle boards are either damaged, dirtier, and/or severely blemished and will likely require at-home repair. With a proper repair, they should be able to hold air. All boards will come with a repair kit. If you are not comfortable repairing a board, this probably isn't a good option for you.
WHAT'S INCLUDED
One (1) Used Xplorer 14' Inflatable Paddle Board
One (1) Used 9" Hook & Pin Center Fin
One (1) iSUP Repair Kit
TECHNICAL SPECS
Weight: 33 lbs
Dimensions: 14 length by 32 width by 8 thickness
Volume: Unknown exactly, but probably 600 Liters plus
Weight Capacity: Up to 800 lbs
Nose Rocker: 4 inches
Tail Rocker: No tail rocker
Fin Configuration: Standard longboard fix box, with large detachable center fin
Onboard Accessories: Carrying handle, front towing d-ring, rear surf leash d-ring
Included External Accessories: A 3-PC SUP Paddle, a high-pressure pump, a detachable SUP center fin, a Tower branded deck pad. Repair kit comes with patches and valve wrench (glue is to be sourced locally).
Construction: Double layer, hand-glued 8" thick construction. High-pressure inflatable (Tested safe to 20 PSI, but only 10-12 PSI is necessary for optimal performance)
Placeholder
SUPERIOR CUSTOMER SERVICE
Placeholder
Placeholder
The Reviews Are In!
Great Bargain, Good Service
I ordered the OPTION 2: GRAB BAG-Xplorer 14' iSUP Package (Needs Repair) at a dramatic discount from the regular price. It arrived with fewer and less serious defects than I expected considering the price I paid. There was a bit of minor abrasion on one edge which won't affect the function of the board. Also there was a small tear in the mat on top which should be easy to fix. It arrived without the advertised repair kit. I emailed the factory with a polite request for one. Within hours they responded that it was on its way and within two days the kit arrived in New Jersey from California. Very good service and very good value.
Big Kahuna
The Xplorer arrived a bit dirty but after a morning on the lake and some household clearner it fit in with our other Tower board— great boards at great prices.
Incredible value!
I was lucky enough to snag this "heavily damaged" 14' Xplorer in the Grab Bag sale. As someone who has never repaired a board or an isup, I was hesitant, but I couldn't pass up the bargain. The board arrived fast, and there was one small hole for me to patch using the included patch kit materials. Super easy and it took all of 20 minutes, and that was with my small children hanging all over me the whole time. Hardly what I would consider heavily damaged! I took the board out the next day - myself and my two kids altogether, and we had a blast. Stable, fast, roomy for all three of us (My wife was out of town, otherwise she could have come along). I love the board, and I love the great deal I got! Don't hesitate to buy one of these, even a "heavily damaged" one!
FYI: I am able to pump up the board to the recommended PSI in about 6 minutes using the provided manual hand-pump. I had contemplated getting a motorized pump, but there's no need at all.
First Board
Was very excited to get my first board by doing this sale. The board arrived in worse condition than the description but the company did a great job at making sure it was resolved. Buy with confidence!
Great product. Like new!
I was surprised how new it looked for a demo iSUP. I am very happy to have grab on this great deal on a great iSUP.
Wonderful deal!
My buddy and I took advantage of the recent grab bag deal. I can attest that both SUPs are in excellent shape and they look AWESOME! Any blemishes/repairs (if at all) are so minor they're practically invisible. The included pumps and paddles appear brand new, although both our repair kits were missing glue.
This SUP is indeed huge and takes a lot of air! Beware, once pressure builds it builds FAST! I used an air compressor to inflate it firm to the touch, then it took just 20-25 strokes with the hand pump to reach 10psi. The 14ft Xplorer dwarfs my 12.5ft iRace, yet is still remarkably easy to handle.
My Xplorer has been hanging next to the iRace from the garage ceiling for over a month now. Both boards are rock solid and look so nice together my wife doesn?t even complain about the clutter, ha!
Thank you TOWER for extending the grab bag offers to your existing customers! We are anxiously awaiting Spring to get these monster SUPs on the lake!
Customer Service on Return Not so Good
I have no issues with the speed at which my order was shipped. However upon receiving my order I decided that the board was too big and called the customer service department. I spoke with Sarah and was given permission to return my purchase. I shipped it out promptly, paying $89.00 to do so. It has been in Tower's possession for 9 days and I still have not gotten an answer after 2 phone calls this week about my refund. This is poor service at best. Please contact me to let me know where we stand on this issue. Guy Greene