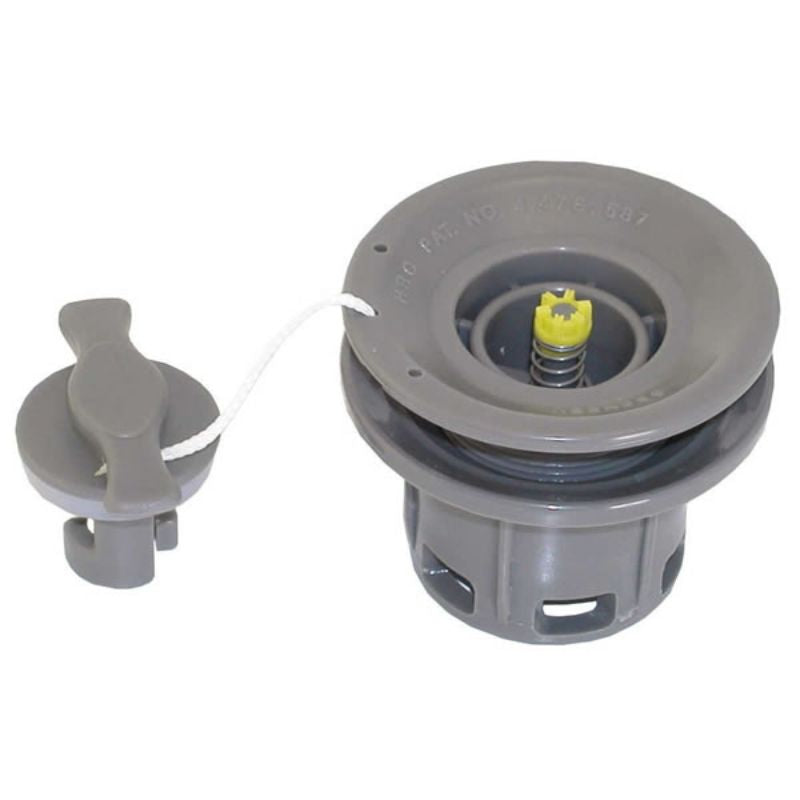 iSUP Air Valve
DESCRIPTION
Replacement iSUP air valve for Tower inflatable paddle boards. This is a high-quality H3 valve, which is one of the most important parts of any inflatable paddleboard. This valve converts from a 2-way value to a one way value by depressing and twisting the center spring. When the center pin spring is in the up position, it's a one way valve that lets you inflate the board and remove the pump without losing air. When in the down position, it's a two way valve that allows you to deflate your iSUP.
To remove your old valve and/or install your new value you will need a special H3 valve wrench, which is sold separately (and is included with all Tower iSUP packages so you may already have one).
WHAT'S INCLUDED
One (1) Valve Cap (attached to the valve base with a string)l
One (1) Valve Base Outer Component
One (1) Valve Base Inner Component
Placeholder
Placeholder
Placeholder
Extended Product Information
Instructional Video on iSUP Valve Replacement
The Reviews Are In!
the bag on the bottom part of my old valve valve completely deteriorated and I keep getting fibers stuck in the valve. I placed the new bag on the old valve bottom and swapped out the top part of the valve. works great. thanks
New Valve Worked Well
It was easy to install once I figured out that the valve came with the inner part and needed to be unscrewed. The bottom part of my old valve was broken and was in the valve space. Screwed it in and my 7 year old Adventure 2 is like new.
Great Stable Paddle Board!
We purchased our first Tower Board 8 years ago and fell in love with it's ease of use. Stability for all ages including my dog along with me. Used on lakes and ocean!
Repair valve
The new valve immediately solved my issue
Isup valve
I purchased an inexpensive inflatable sup on eBay and loved it till the valve broke just a month into using. I found out the hard way, there is NO customer service to be found. I bought a valve on Amazon and it just would not fit into the threadings and hold the air quite right. I was about to give up when I found this inexpensive valve online and decided to give it a try. It arrived super fast, and fit so smoothly and I was paddle boarding the next day! I actually went back and bought two more to have on hand should it break again! Thanks so much!
Great customer service
Bought my SUP several years ago; this summer it stopped inflating properly. I was worried Tower would tell me my SUP was out of warranty but instead they took time to help me figure out what was wrong and sent me the part I needed quickly and free of charge. They were great, my SUP is inflating perfectly and I'm back on the water again!
More than what I wanted
I just needed the screw in plug with string and not the whole unit -- no instructions are included in how to replace the entire unit which I don't want to do since it appears more complicated than it needs to be - just lost the cap since the string is easy to get snapped off - would have preferred just cap with better attachment than flimsy string and then needed directions on how to best replace whole unit if needed