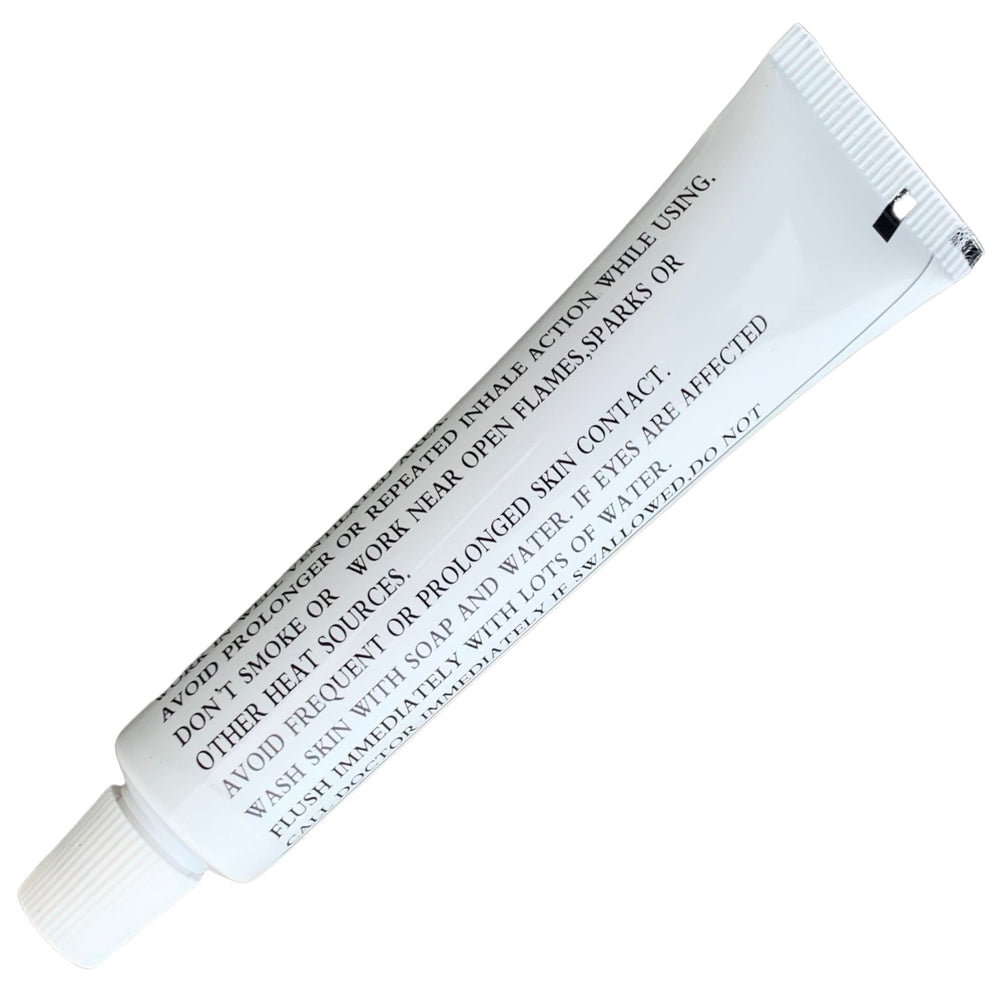 iSUP Glue (1 oz)
DESCRIPTION
1 oz. tube of glue for Tower inflatable stand up paddle boards. This glue is used to attach our d-rings to an inflatable paddle board. It can also be used to make a repair if you have a hole in your inflatable SUP.
We know customer satisfaction
SUPERIOR CUSTOMER SERVICE
We stand behind our products
On orders over $100
Extended Product Information
PVC iSUP Glue Uses
This is a PVC glue used for attaching d-rings or other sup accessories to the board, or to repair a board with iSUP patches. Simply prepare the surface, then use the PVC glue to attach.
D-Ring or Patch Installation Instructions
Your Inflatable Paddle Board can be inflated or deflated. It is typically easier when inflated to 10+ PSI:
Prep the area by cleaning surface with rubbing alcohol.
Apply the provided glue to the outer perimeter of the d-ring, about 1/5" from the outer edge (in just enough so the glue does not ooze out the side).
Put the d-ring in the desired location and apply continuous pressure (with a book or a heavy object) overnight.
Wait 24 hours before use
The glue can also be used to apply a repair patch to your Tower paddle board. It is done in the exact same way that the D-ring is.
Instructional Video Using PVC Glue to Install D-Rings
Other iSUP Accessories to Consider
At Tower, we have a plethora of SUP accessories that will enhance your paddle boarding experience. If you need a back pack to transport your inflatable SUP, we have an iSUP backpack that will allow you to take your paddle board anywhere. Wear it like a normal backpack and fit all of your paddle boarding gear in it to make an easy SUP adventure even better. Our electric paddle board pump is another amazing SUP accessory that will make your paddle boarding experience so much easier. With the electric pump, no longer do you have to expend energy pumping up your board before you even start paddling. All you have to do is plug one end into the cigarette lighter in your car and the other end into the paddle board and push start. The electric pump will do the rest. It will even shut off automatically when it is at the correct psi.
The Reviews Are In!
Patching a hole.
This worked! I had a lagged cut on the side of my board and I followed the instructions for repair and it held! Very impressive!!
Inflatable
I only tried a tower board while out on the boat with some friends. I liked it and went home to conduct some research. I was impressed with the co history and philosophy. I was happy to hear the second gen 10' board was not thicker. I immediately purchased one and the tower power air pump. Everything arrived quick and I have been enjoying it since. I tell everyone I can about the Tower experience. I fish from my board also and it's awesome being able to carry it to the water from my truck without it being heavy or awkward. Just an awesome product and company. Hope to be a customer again soon for a second one. Thanks
9'10 Adventurer iSUP
The board's excellent manufacturing quality is obvious in spite of a little problem mine came with. This was taken care of quickly and properly by Tower's customer service, so no biggie.
Lots of flotation with a good balance between tracking and maneuverability. It takes me about 6 minutes to set up, and about 4 to put away.
All in all, a great buy.
Cheers.
glue
Not sure about the glue. I haven't had to use it yet. It's for just in case.
good stuff
glue as expected. only used for small spot so far
Glue
Good quality and stores well in the repair kit.