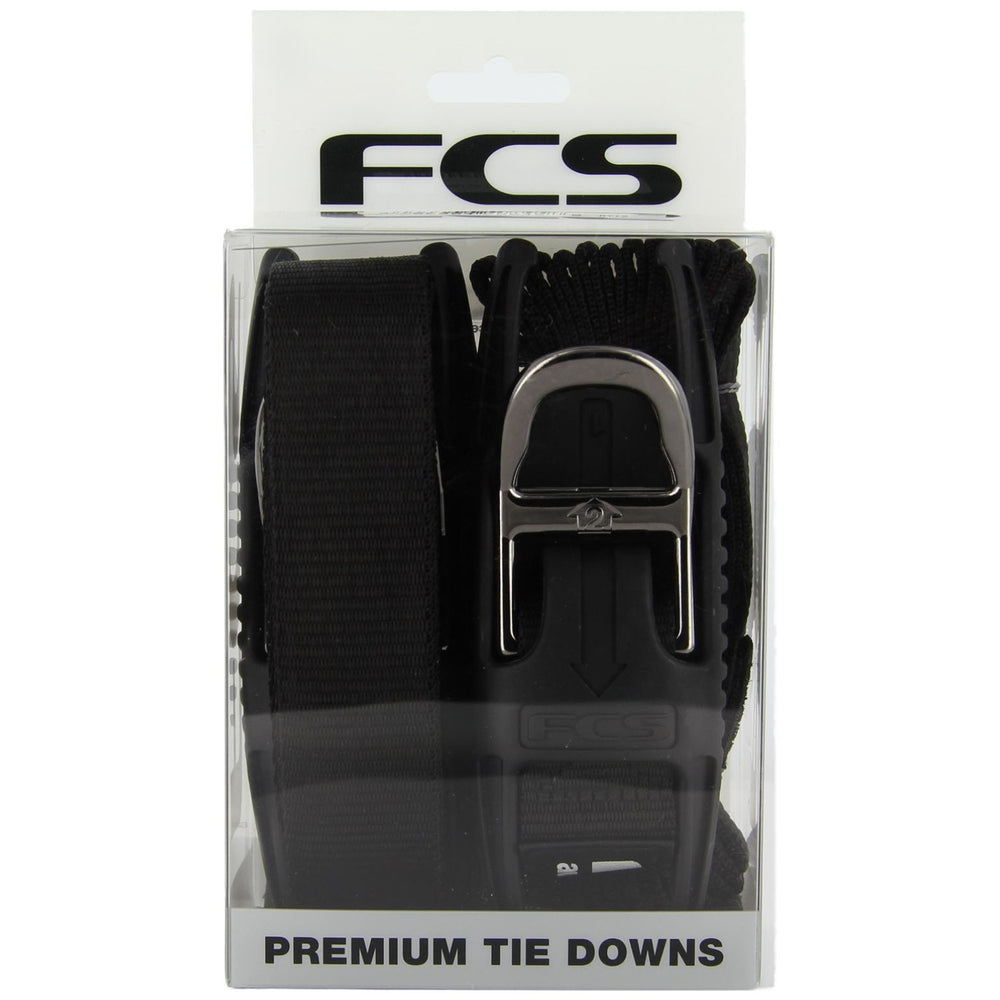 Paddle Board Car Rack Tie Downs
DESCRIPTION
From a leader in surf accessories, FCS brings you these well designed and economical SUP tie down straps. The heavy-duty straps are made from 32mm nylon webbing. They make it extremely easy to tie down your surfboards or stand up paddleboards. If you are looking for a an economical way to secure your boards, this is it.
Designed to secure one or two SUPs, each SUP tie down strap is 4 meters long (that's a little over 13 feet). One of the nicest design elements of these straps is the neoprene protection sleeve that encases the metal cam lock system. This helps ensure you don't scratch the paint on your car nor accidentally dent your SUP. With thick, 32mm webbing and unbreakable metal buckles your boards are going to be secure during the car ride.
Simply the strongest, most reliable way to secure your boards.
No moving parts means no chance of mechanical failure.
2 x 4 meter tie downs
Thick, 32mm webbing
Unbreakable metal buckles
Integrated webbing winder
TECHNICAL SPECS
Strap Width - 32mm webbing
Strap Length - 4 meters
We know customer satisfaction
SUPERIOR CUSTOMER SERVICE
We stand behind our products
On orders over $100
Extended Product Information
Instructional Video on Using FCS Tie Down Straps
The Reviews Are In!
11'5" Social XL SUP
Quality product delivered with exceptional service! Will gladly do business with again!!
Great straps.
Easy to use and love the self-storage concept that they have.