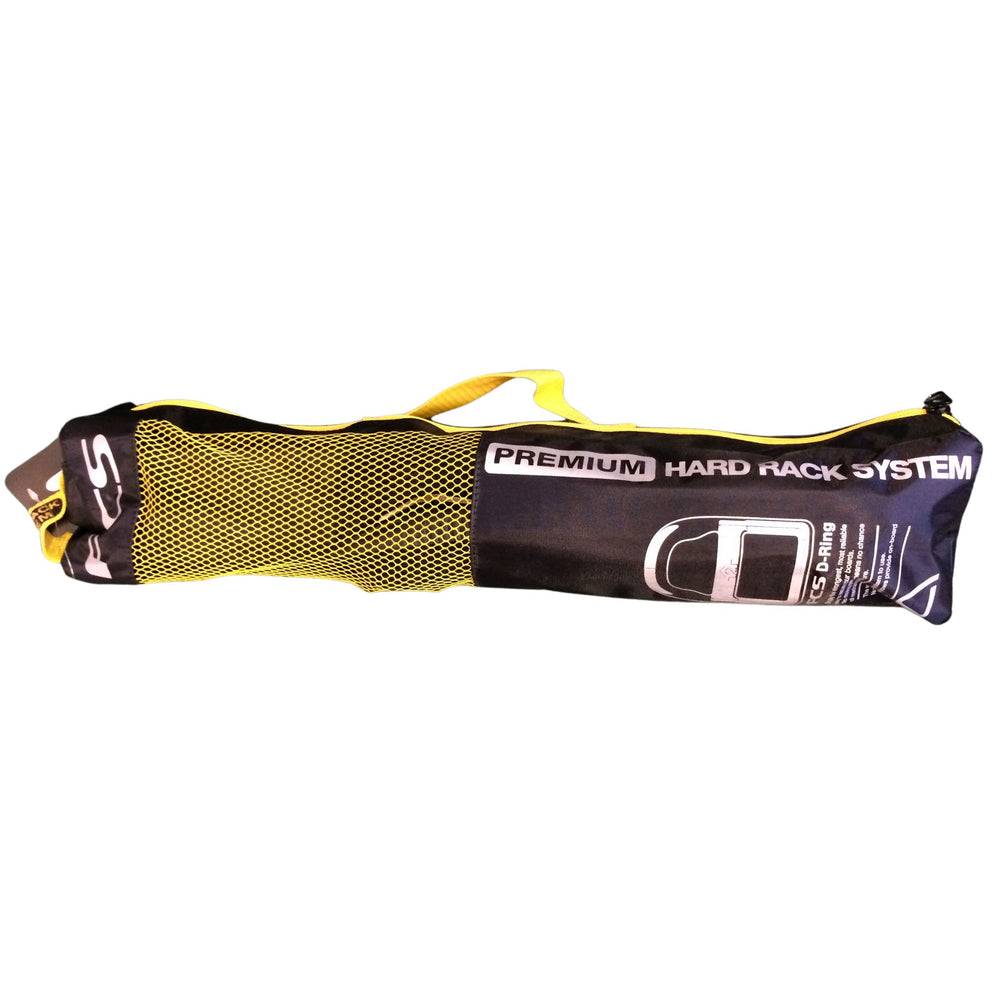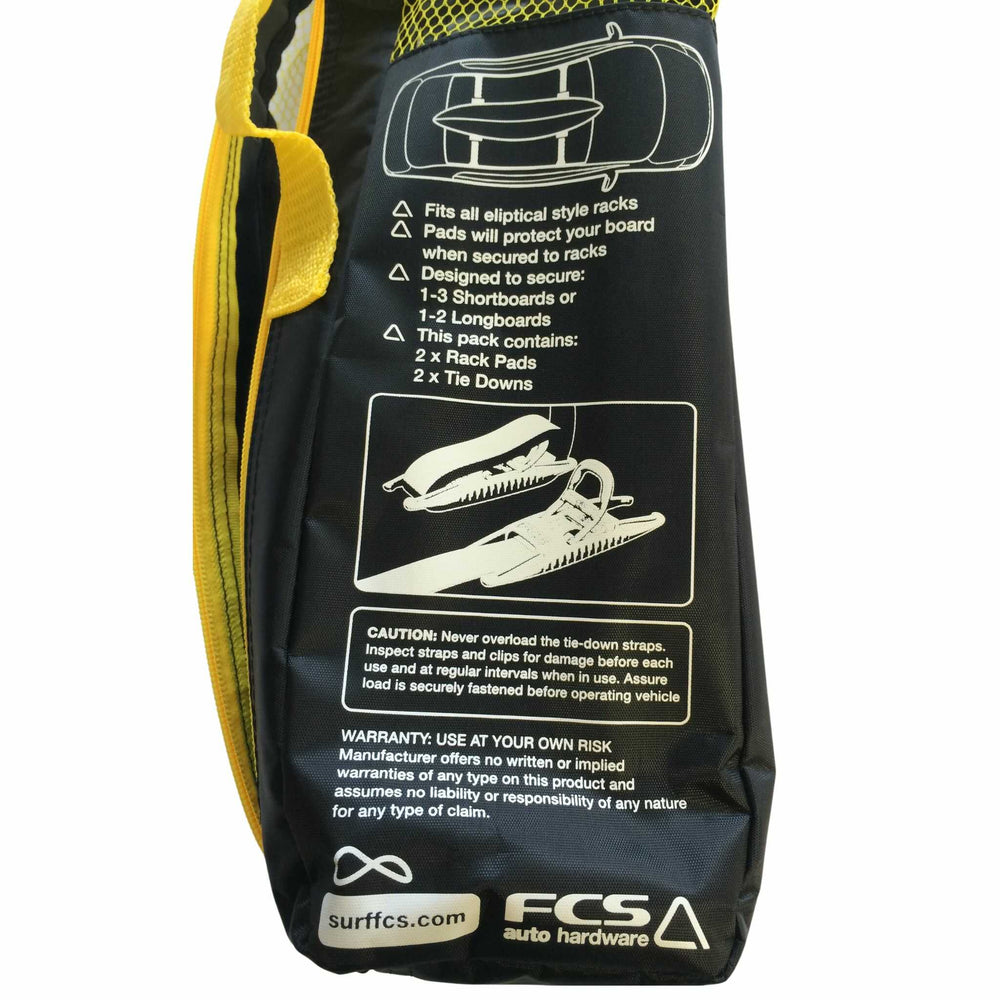 Paddle Board Roof Rack Pads
DESCRIPTION
From a leader in surf accessories, FCS brings you these well designed and economical stand up paddle board rack pads that will fit any car or truck's hard rack system. They are universally designed to fit all elliptical-style or square roof-racks. Designed to secure one or two SUPs, these aerodynamic roof rack SUP pads provide ample padding and the protection needed to fix your boards securely to your roof-racks. The included set of FCS premium tie downs are intuitively designed.
Fits all elliptical style racks
Pads will protect your board when secured to racks
Designed to secure 1-3 short boards or 1-2 long boards
WHAT'S INCLUDED
Two (2) Rack Pads

Two (2) Tie Down Straps
We know customer satisfaction
SUPERIOR CUSTOMER SERVICE
We stand behind our products
On orders over $100
Extended Product Information
Traveling with your Paddle Board
Because of the size of paddle boards, taking them to the beach or lake can be a burdensome process. With these paddle board roof racks, transporting your paddle board is made easy. If you own a classic paddle board, owning one of these roof racks is vital. It will make your paddleboarding experience much more enjoyable. These paddle board racks will hold your SUP board securely in place so that you don't have to worry about them falling off your roof during the ride.
If you own an inflatable paddleboard, a paddle board roof rack is not completely necessary. With an inflatable SUP, it is much easier to just bring the deflated board to the beach or lake and then inflate it there. This is one of the reasons why inflatable stand up paddle boards are so awesome. They require very little storage space and can easily be transported anywhere. For example, if you own a small compact car and don't feel comfortable strapping a bulky paddle board to the top of it the inflatable paddle board is your best option. It can pack down to about the size of a large sleeping bag making it fit easily into your trunk or backseat. Once your at your paddling destination, simply unroll it and use our air pump for inflatables or electric paddle board pumpto blow it up.
The Reviews Are In!
Tower Classic 10'6" SUP Board
I received such great service from everyone, but mostly, Sara, at Tower SUP boards! You cannot get a better deal than the 10'6" Classic Hard Board and economy paddle board. I even had it shipped to Bend, OR (SUP board destination) and with shipping came out cheaper than the local shops! Love, love, this board. Spend the weekend out on two lakes with my grandson and he even powered this thing around like a pro!
Product
Really like the holder, cushions and straps. The only inconvenience is once unfurled it is a pain to rewrap neatly along spine of harness. Almost easier to loop around it but not neat & tidy.
Fits my Expedition rack well.
Super system to keep it in place. Just wish they were longer.