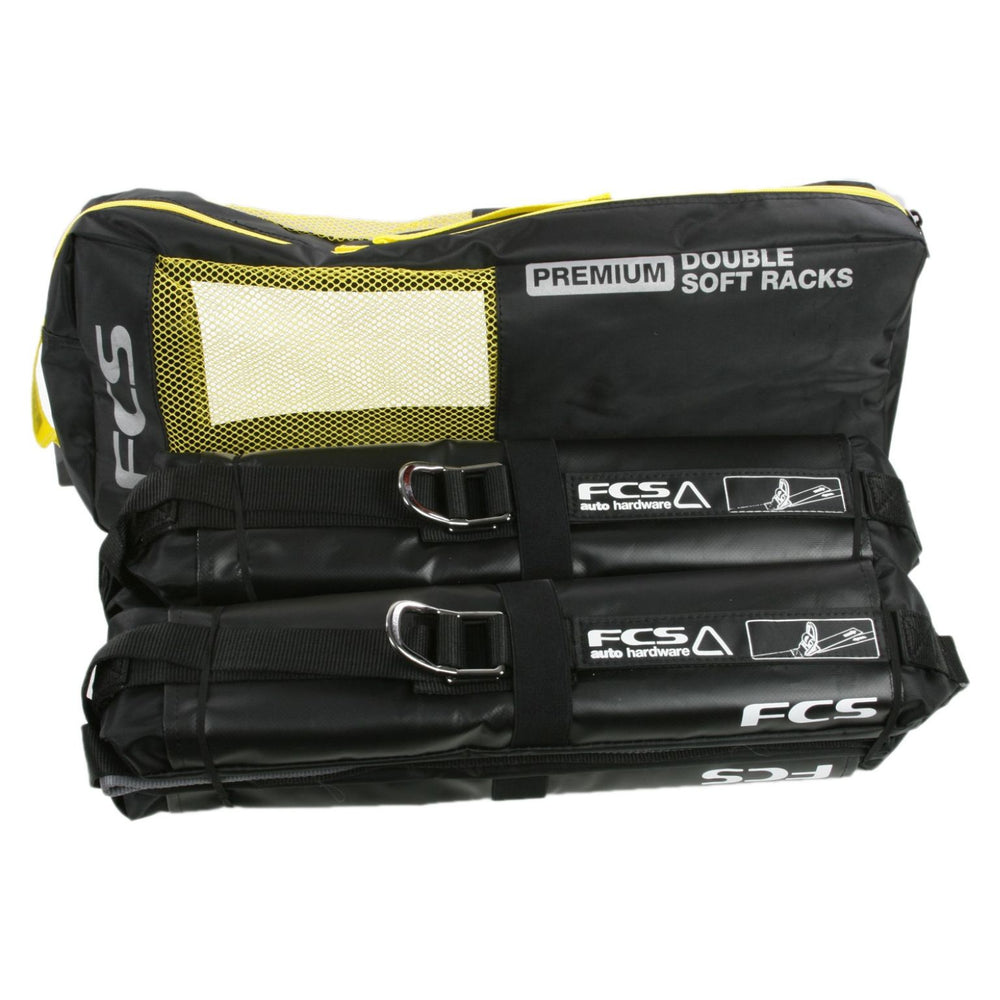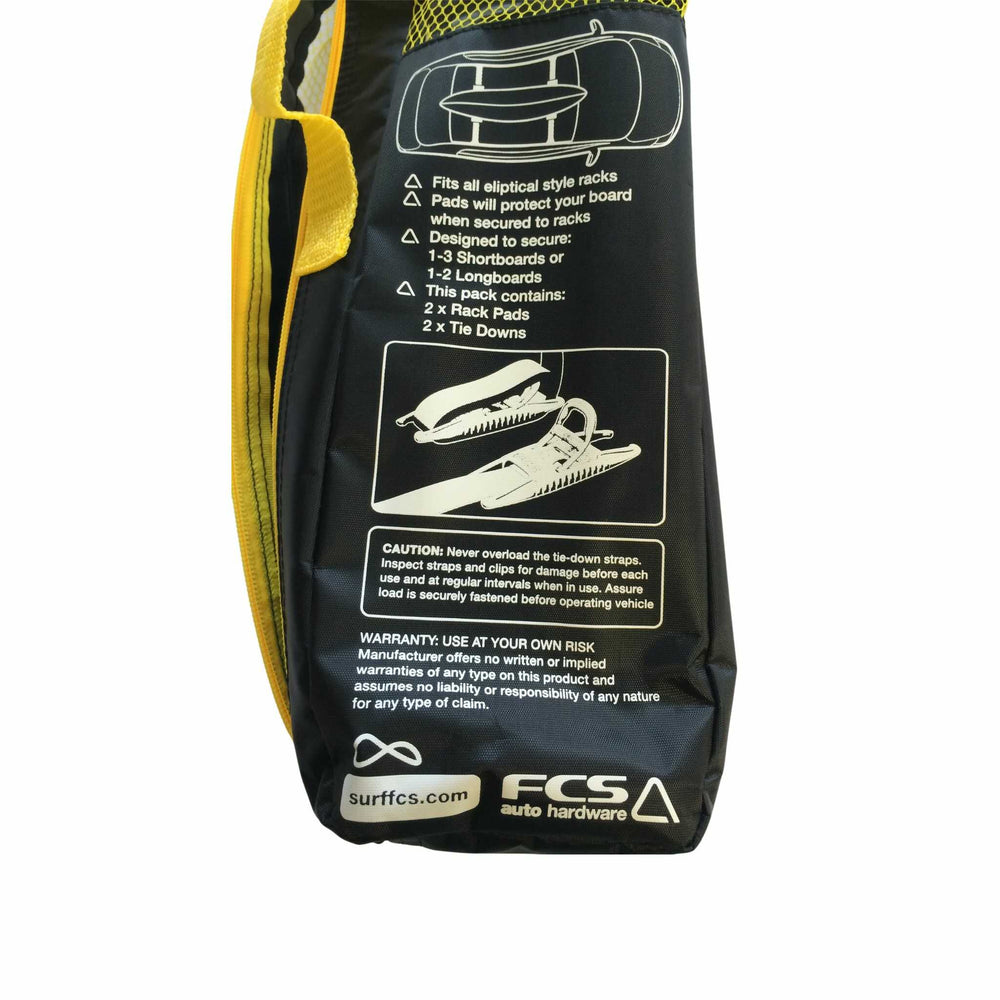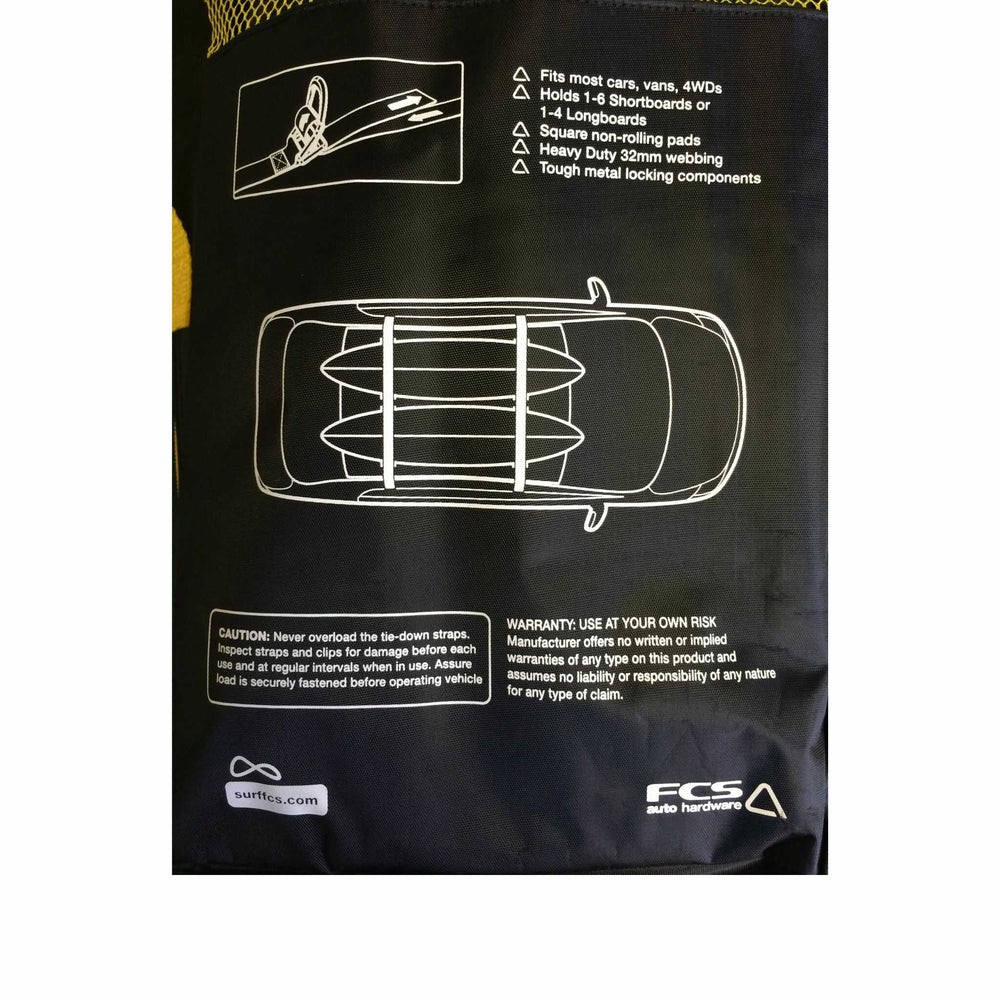 Double Soft Rack | Surfboard Car Rack
DESCRIPTION
The FCS double soft rack has two soft square pads and straps to safely and securely strap your paddle board to your vehicle's roof. The straps have a strong metal locking component to ensure that boards do not fly off. It's compatible with all cars, vans, or SUVs that have a flat roof. This product can hold up to six short boards or up to four long boards (two stacks of two).
We know customer satisfaction
SUPERIOR CUSTOMER SERVICE
We stand behind our products
On orders over $100
Extended Product Information
Safe Transportation for Your SUPs
Transporting classic paddle boards can be a difficult task, especially if you don't live within walking distance of the ocean. While inflatable paddle boards can be deflated and stored inside of your vehicle, classic paddle boards typically do not fit in cars, so boarders need to strap their boards to the tops of their vehicles. But you don't want to just strap it to your hard roof rack; to prevent dings and ensure that your boards are secure, you'll need a proper SUP roof rack. These soft surf racks go on top of your vehicle to act as a barrier between the vehicle and your boards, ensuring that both the car and your SUPs are protected in transit.
When you shop for a soft surf rack at typical surf shops, you'll find that even the most basic option sells for more than $60. But Tower Paddle Boards is committed to offering high-quality products at low prices, and that doesn't just apply to your paddle board price: You can also save on soft surf racks, wall racks, inflatable SUP pumps, and all of the other accessories you might need for your next outdoor adventure.
Why Choose This FCS Surf Rack?
From a leader in surf accessories, FCS brings you these well-designed and economical double soft racks that will fit any car or truck that is lacking a traditional hard rack system. The FCS soft racks will conform to the roof of your car or truck, and they are secured through the doorways, making it easy to take your soft rack off and put it back on as needed.
The square, non-rolling soft rack surf pads are designed to secure one or two surfboards or paddle boards and provide ample padding to protect your boards and fix them securely to the roof of your vehicle. The integrated straps that come with FCS soft racks are made of heavy-duty 32mm webbing, so once you secure the straps, your SUPs shouldn't move an inch, no matter how bumpy your ride may be.