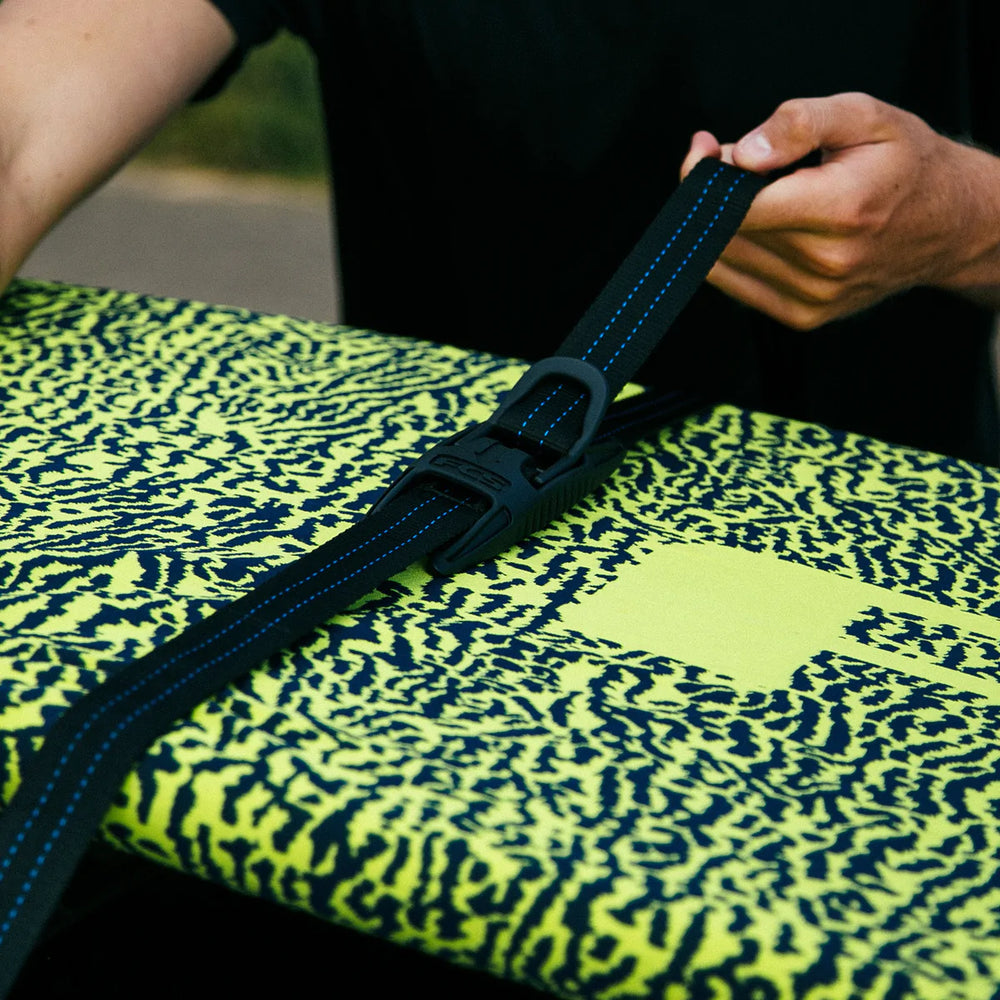 Single SUP Soft Racks | Car Racks
DESCRIPTION
From a leader in surf accessories, FCS brings you these well designed and economical single SUP soft racks that will fit any car or truck that is lacking a traditional hard rack system. They'll conform to the roof of your car or truck and are secured thru the doorways, which means you can take them on and off at will.
Designed to secure one or two SUPs (stacked vertically), these square, non-rolling soft rack SUP pads provide ample padding and the protection needed to fix your boards securely to the roof of any car or truck. The integrated straps are made of heavy duty 33mm webbing.
Compatible with cars, vans, and 4WDs that have a flat roof. Holds 1-2 SUP boards stacked on top of each other. Metal locking components make this rack safer and stronger than most sup roof racks on the market.
We know customer satisfaction
SUPERIOR CUSTOMER SERVICE
We stand behind our products
On orders over $100
The Reviews Are In!
Single Soft Rack
For what they are, they work great and they are high quality. They tie inside the car. I have a truck with roof rack rails and I thought I could tie them around the rails instead of going through the car but it doesn't seem possible. I may be returning, but for that reason only.
Excellent
Great service, super fast shipping... absolutely use again.
Soft Rack
Perfect solution. Easy to put racks on car and easy to take off. Can easily tie down 2-3 boards. Straps do not loosen up even on bumpy roads.
roof rack
Light weight, easy to set up and take down. Perfect.
Great Soft Rack
Easy to get on the car and take off - sturdy and keeps my board in place!