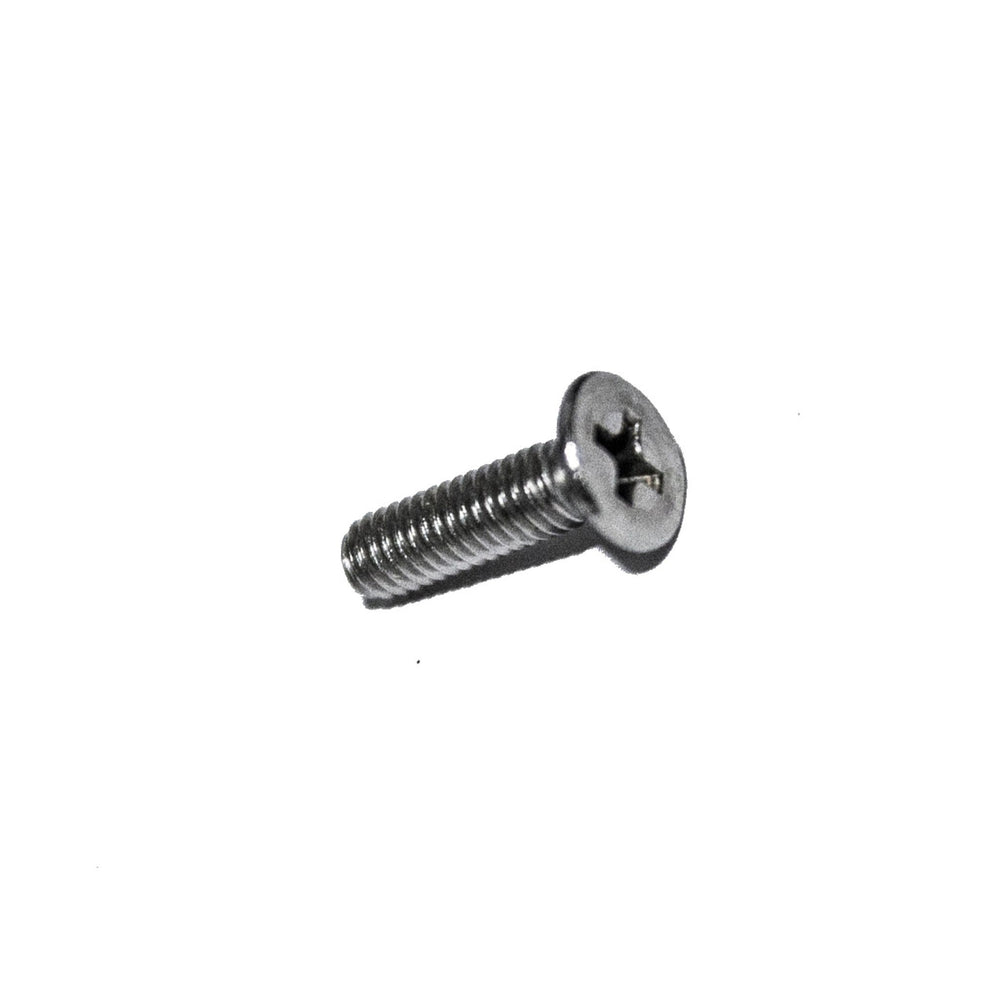 Screw Set for Clasp on Tower 3-Piece SUP Paddle
DESCRIPTION
Replacement screws (2) for older Tower paddle clasps and collars, including both our fiberglass and carbon fiber paddles. Our older adjustable paddles have a removable collar and clasp, while the clasp on our newer 3-piece fiberglass is integrated into the paddle base. The older paddle clasp requires two screws also, while the newer clasp uses a single screw.
WHAT'S INCLUDED
We know customer satisfaction
SUPERIOR CUSTOMER SERVICE
We stand behind our products
On orders over $100
Extended Product Information
Which Tower SUP Paddles Does This Work For?
This is a replacement screw for the handle clasp on all of our carbon fiber stand up paddle board paddles. It also works on our 2-pc fiberglass paddle clasp and older 3-pc fiberglass paddle board paddles (which we discontinued in about 2017). The paddle clasp allows your to adjust the height of the paddle so that the paddle can be used by anyone. To adjust the height of the paddle simply open the clasp, move the top half of the paddle up or down depending on your height, and then close the clasp to lock it in at that height. We recommend that the paddle board paddle is about the same height as you, however once you get on the water you should test the paddle and change it to whatever height you feel best.
Types of Paddle Board Paddles
At Tower, we sell three different types of paddle board paddles. Our 3pc adjustable fiberglass paddle is our most economical and popular paddle as it comes included with every inflatable paddle board purchase. Note these paddles use a different clasp and thus different screws than the one sold on this product page. Made up of a fiberglass shaft and ABS blade with rubber edging, it is very well-constructed with high end finishes. Fiberglass has the benefit of being a both lightweight and durable material. The fiberglass shaft ensures you won't have weak points throughout the paddle as this frequently occurs in comparably priced paddles on the market. The Tower Paddle Boards logo that decorates the length of the shaft gives the paddle a high end look and feel. The main advantage of this paddle however is that it can be broken down to only 34.5 inches making it extremely travel friendly.
Our other economical paddle is our 2pc fiberglass paddle, and it does use this type of clasp screws. This paddle is very similar to the 3 pc fiberglass except that it can only broken down into 2 pieces making it a little less travel friendly but with fewer extension points there is less chance of the paddle breaking. It's a more rugged paddle.
Tower's line of carbon/Kevlar SUP travel paddle also use these clasp screws. This line of paddles presents an tremendous blend of strength, flexibility, and durability in a beautiful stand up paddle. The green, black, and yellow look of the paddle is without a doubt a head turner. Every design element of these paddles have been considered and optimized. The result is one of the nicest paddles you can buy for SUP. Whether you are using an inflatable paddle board or a classic stand up paddle board, this paddle board paddle is perfect for you. With our direct to consumer business model, it's price is about half of what you'd pay at retail for a comparable paddle.
Stand Up Paddle Board Length
Having your paddle at the right length is critical to having an enjoyable paddling experience. Because we have an adjustable paddle, it is very easy to change the paddle height to fit you. When adjusting your paddle board paddle height there are a few steps to take. First start by lifting you arm above your head. Measure the height from the ground to your wrist. Bring the paddle to about this height and you will be ready to paddle board.
The Reviews Are In!
replacement paddle screw
I'm happy that this screw was available to order from Tower. However, $3.95 for one screw is a bit much. Luckily our local Ace has a whole aisle of screws sold singly. They had an exact match. It is metric, a 4MM size, for $0.55.
Great customer service
I have a 9'10" Adventurer,it has worked great for lakes and rivers.(not for ocean surfing).
I lost a screw out of the adjustable paddle,they sent me a new one at no charge, the same day I phoned them.
A little bit of help
Very helpful customer support. I lost a small screw from my paddle handle, which would have been hard to match at the hardware store. One quick email, and they sent a replacement.
Replacement part requested
Sent promptly and now works fine.